It's finally here! Our brand new Airtable app…
A Brand New Airtable App – On2Air: Amplify
On2Air: Amplify is a brand new way to view your Airtable data. With custom views, a full-screen viewer, record customizer, and editor, On2Air: Amplify will change the way you use Airtable!
📺 Watch a 2-minute overview video of the Amplify Airtable app
How Amplify can help you
With Amplify –
No more scrolling through long tables of records or having to individually open and close each record

Create and customize your record views in your Airtable base by displaying or hiding fields, so you see only what matters most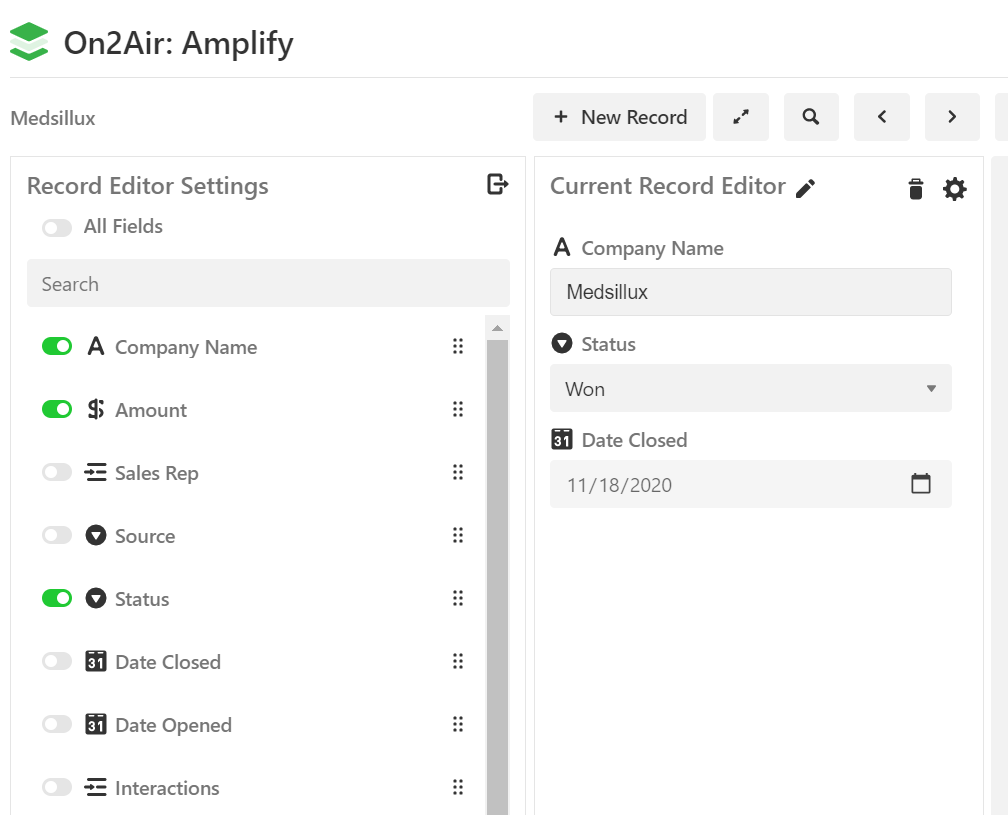 View documents or attachments in full-screen, perfect for presenting or reviewing important documents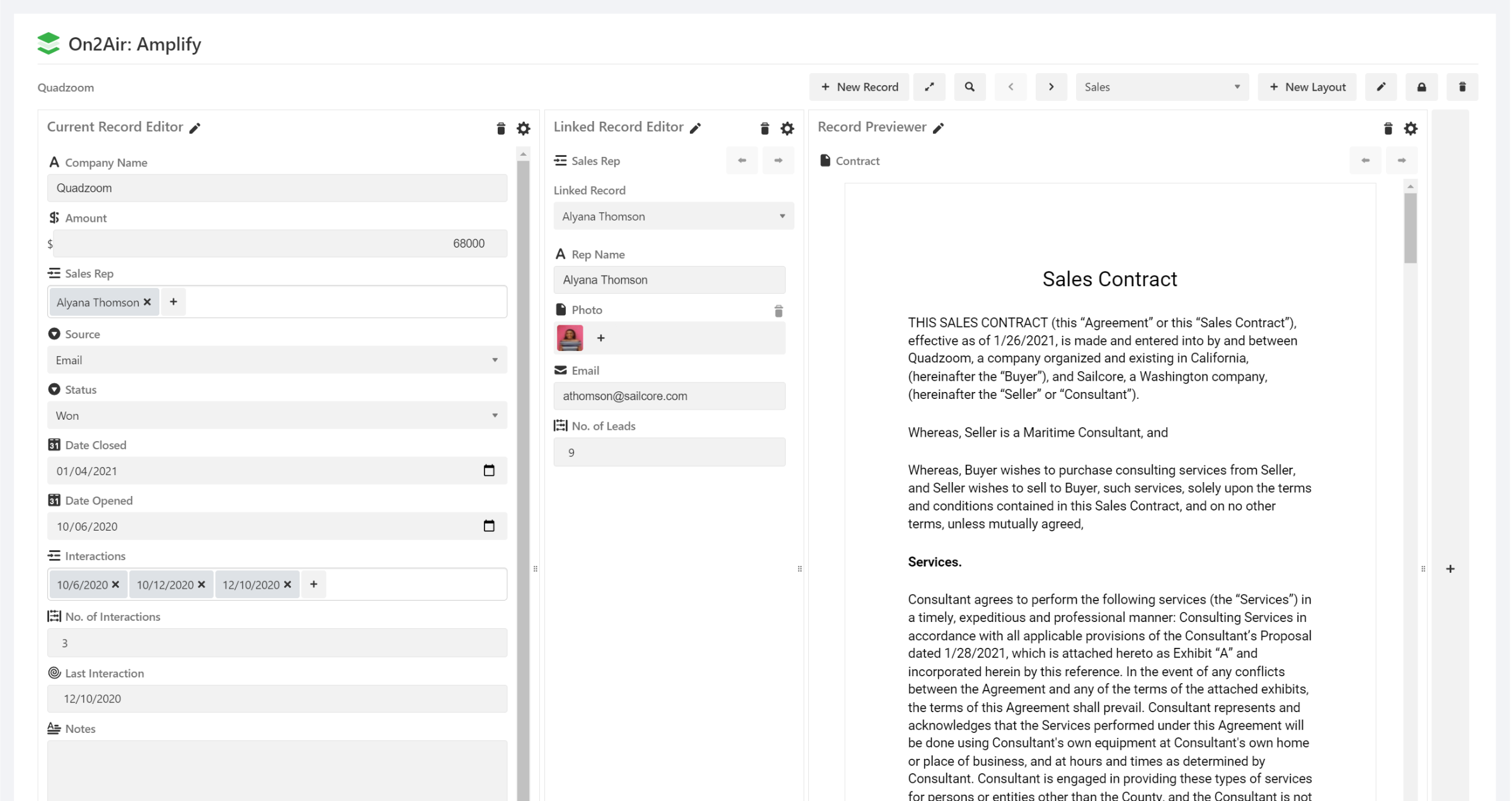 Edit current records or create new records directly from the dashboard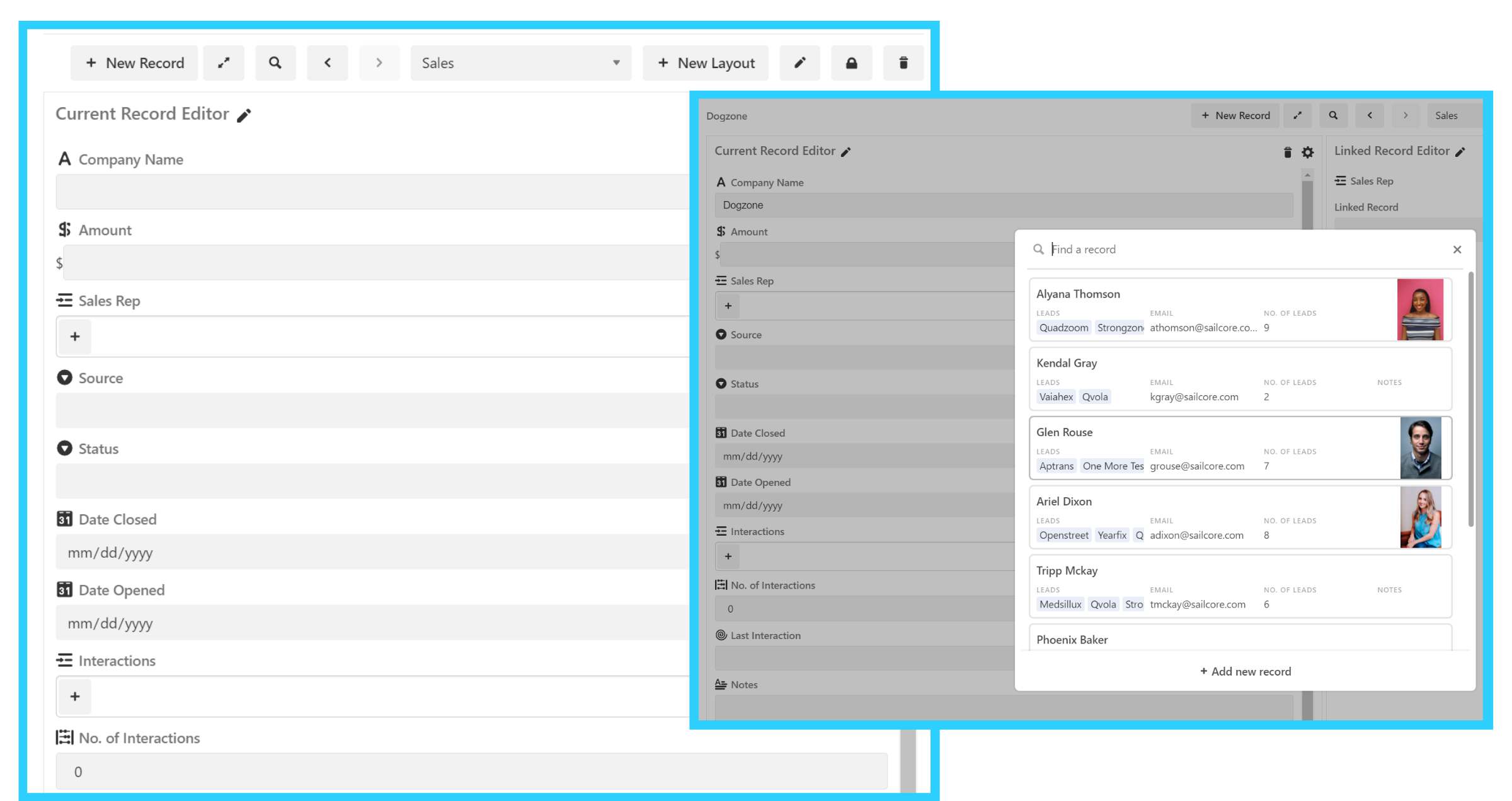 Use unlimited columns so you can view your data in one place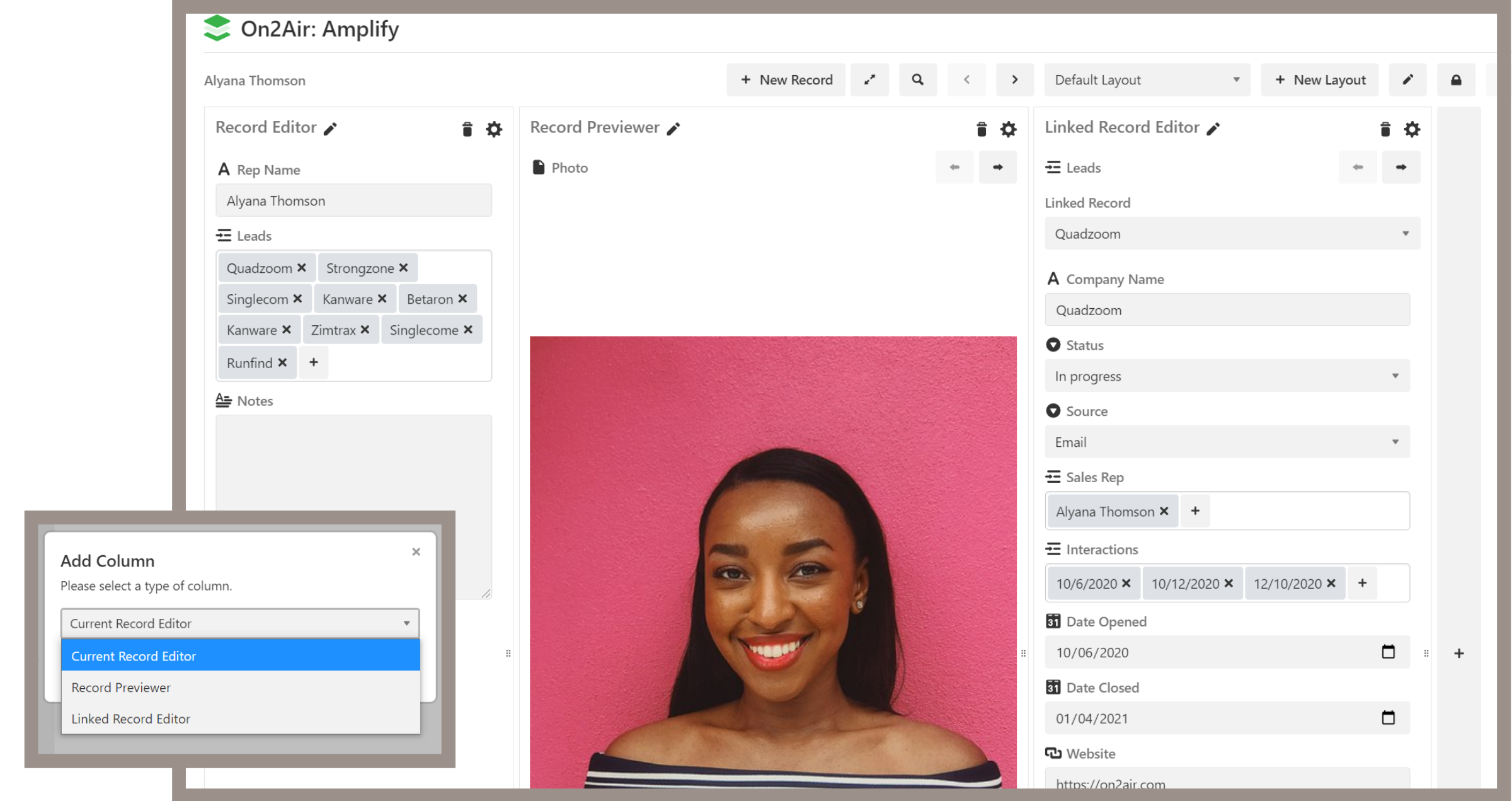 Easy to Install and Use
On2Air: Amplify is an Airtable App, directly integrated inside your base.
If you're a current On2Air customer on a bundled plan, you have Amplify already! Go to your base in Airtable and install the app directly from the marketplace.
For the first 25 new customers, you can use the code AMPLIFY100 to get a $100 discount on any monthly or annual plan for either a bundled plan or a single app.
New users start with a 14-day free trial, so go install Amplify in your Airtable base today!