Sales teams and businesses will find this Sales Contract Template for Google Docs a great way to help get your deals and projects going.
This contract contains the basics such as your company name and the client's name, terms, deliverable types, deliverable overviews, compensation and deposit amounts, payment terms, conflicts of interest terms, warranties, subcontracting, and more.
When you combine this template with the On2Air Google Functions for Airtable, you can automate any document you need.
To copy the Google template, first sign in to your Google workspace. Then, click File > Make a Copy. You can then rename it and add it to a folder in your Drive.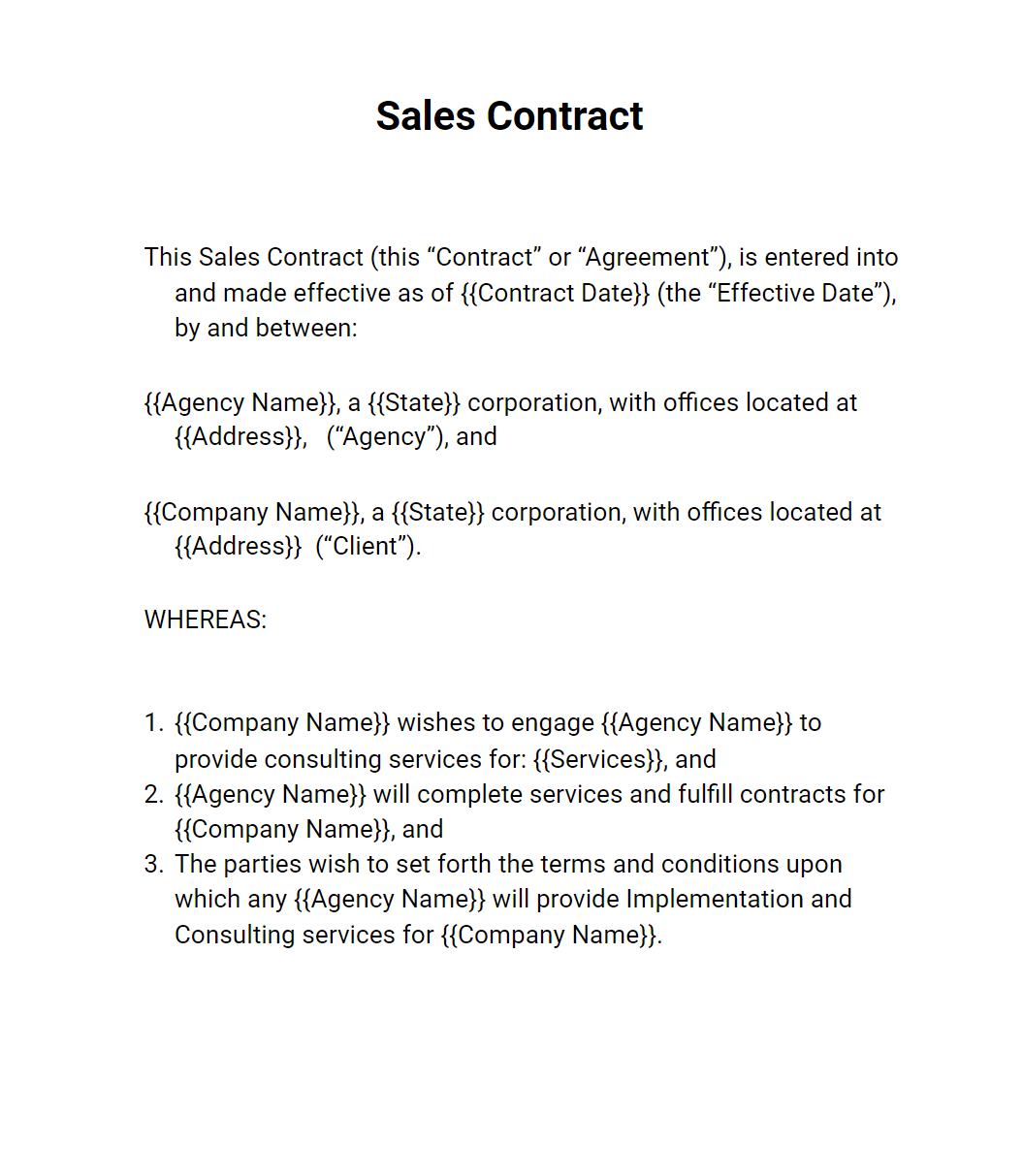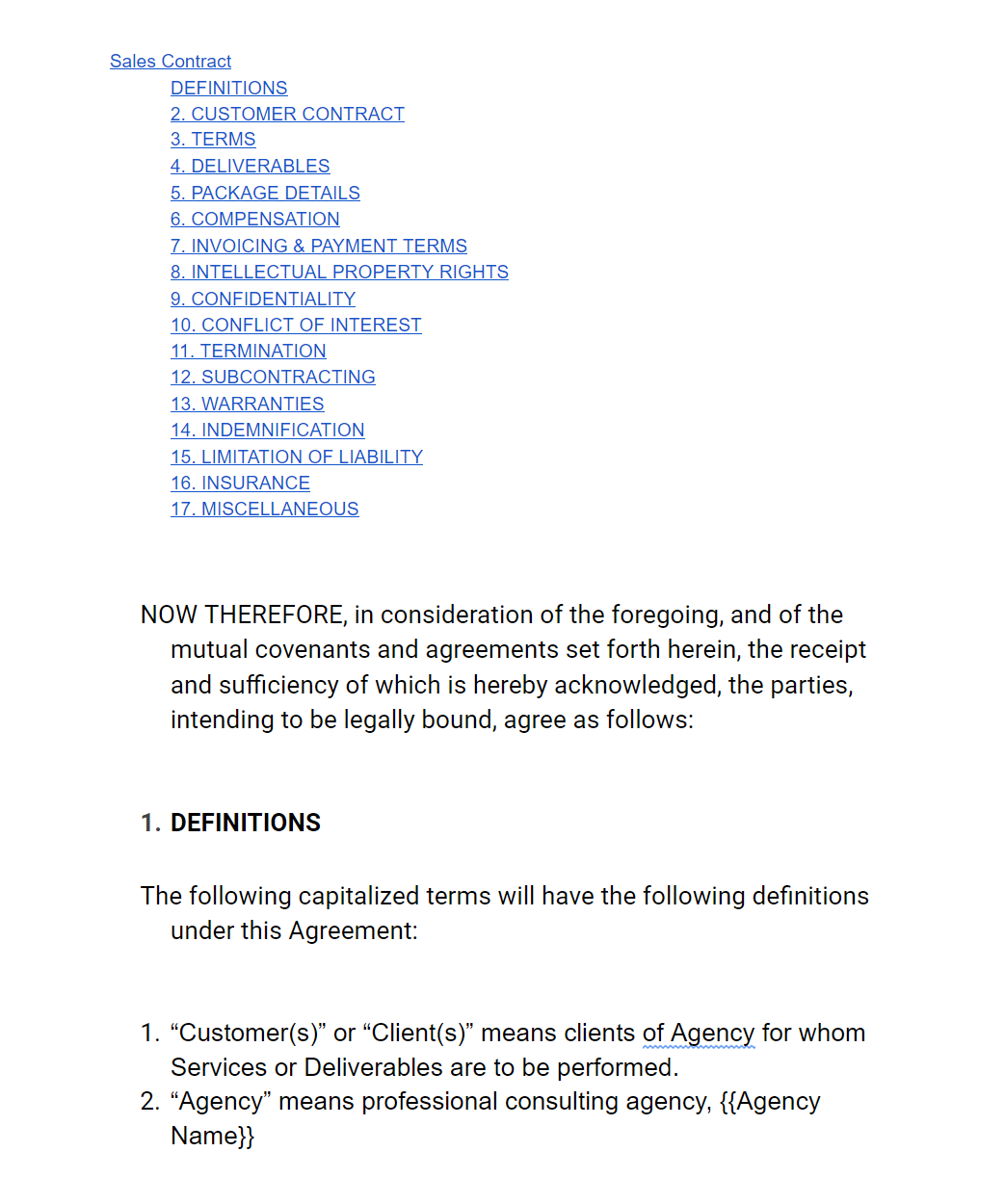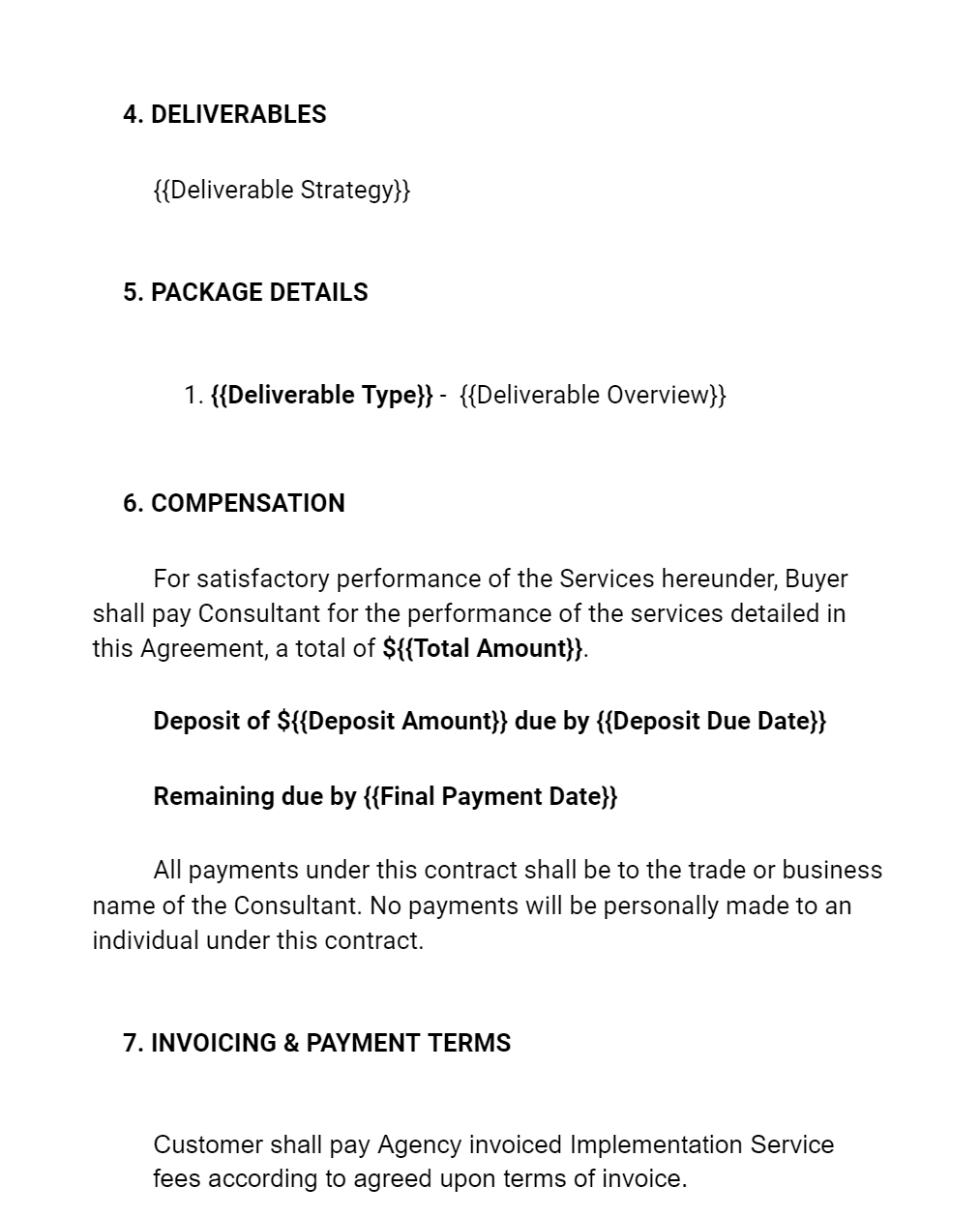 Learn how to use this template
How to Create a Sales Contract PDF in Google Docs