Here's how you can find (and remove) duplicates in your Airtable records. Sometimes, you enter in records multiple times or sometimes you just need to find duplicates of a specific record or field. The Find Duplicates option in On2Air Amplify helps you search by specific field to find any duplicate information.
This tutorial uses the On2Air Amplify app – Start a trial of Amplify to test it out!
Find and Remove Duplicate Records
You can check for duplicates in certain field types. You can specify which field you want to check for duplicates.
To check for a duplicate, add the Current Record Editor in your Amplify layout
Open the Editor Settings and for each field where you want to check for duplicates, enable the Check for Duplicates setting

Go to your record and find the field you want to check for duplicates.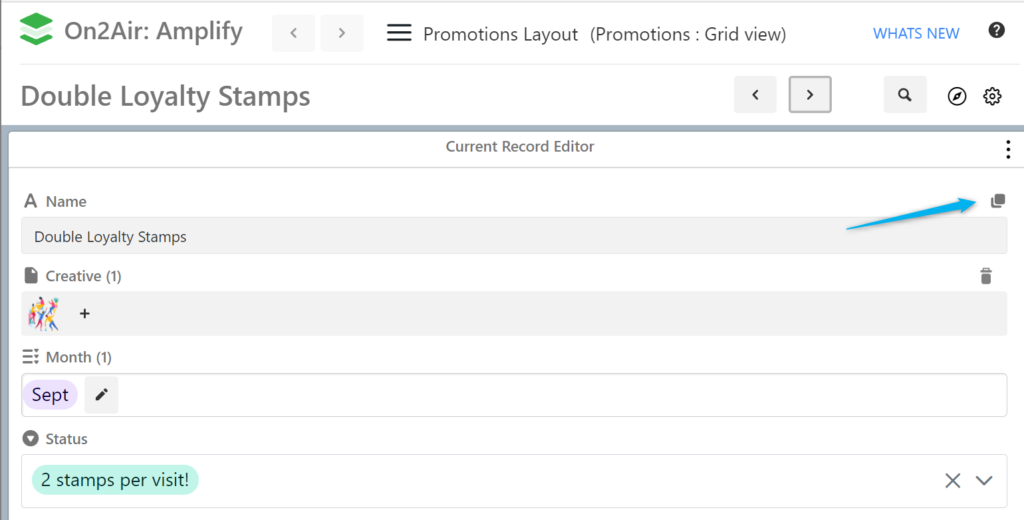 Click the Duplicates icon above the field and it will bring up a list of other records that have the same value for that field.

If no Duplicates are found, you'll see a No Duplicates found notice below your field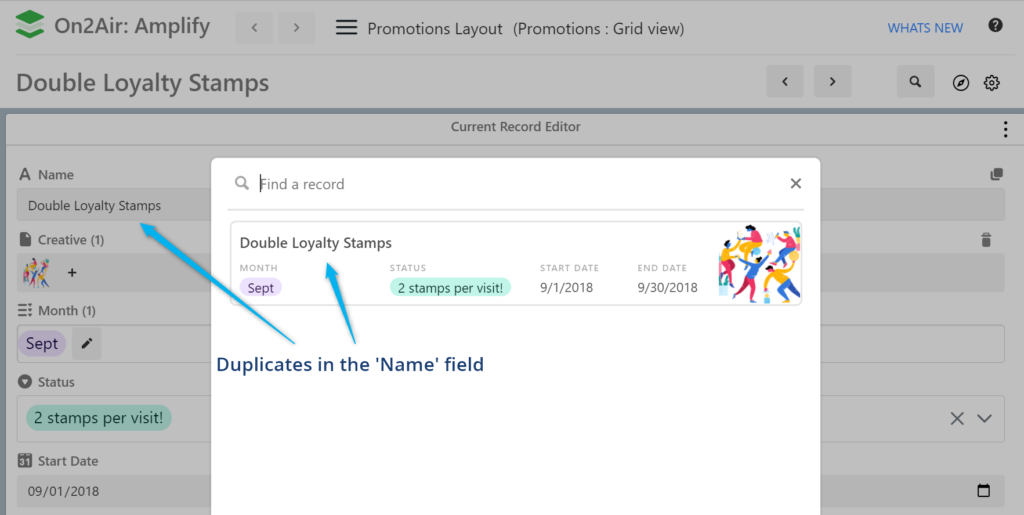 Grab the free Airtable Sales CRM base template!
Video – How to Find Duplicates in Your Airtable Records
Learn more about Airtable
Here's your gift guide for the Airtable database-loving fanatic in your life! From the latest tech gear to unique fun gifts to the best Airtable apps, here's a list of the best gift ideas.