Airtable Sales and Customer Base Template
Use this Airtable Sales and Customer Base Template to easily store all your essential company information.
This base contains tables to track your Company clients, Contacts, Deals, Sales Reps, Deliverables, Services, Interactions, and Documents.
Each table contains multiple fields relevant to the table, such as Company name, address, deal amounts, contracts, status, lead source, Google Doc URLs to files, payments due, email addresses, deliverable types, date contacted, and much more.
When you combine this template with the On2Air Google Functions for Airtable, you can automate any document you need.
To copy the Airtable template, first sign in to your Airtable account. Then, click Copy Base in the top right corner. Finally, choose the Workspace where you would like to add the new base.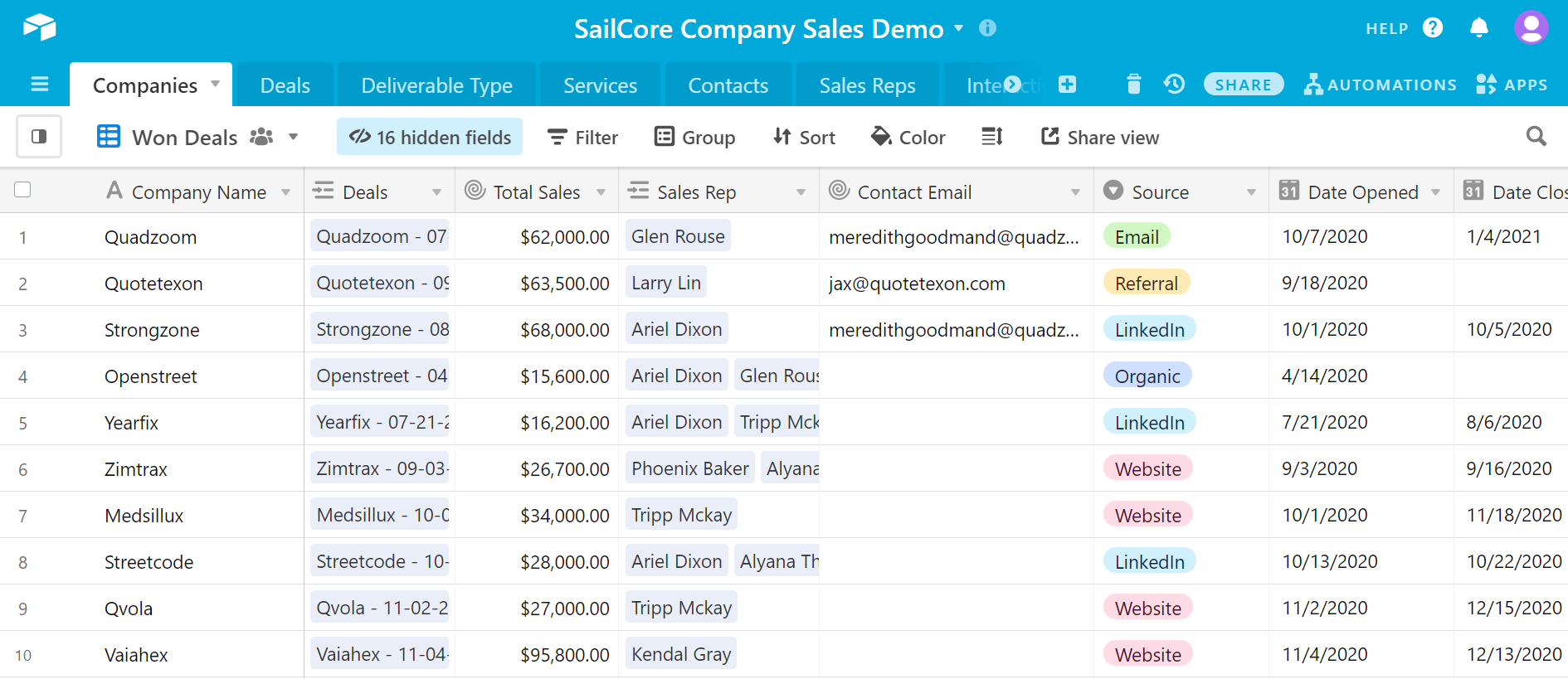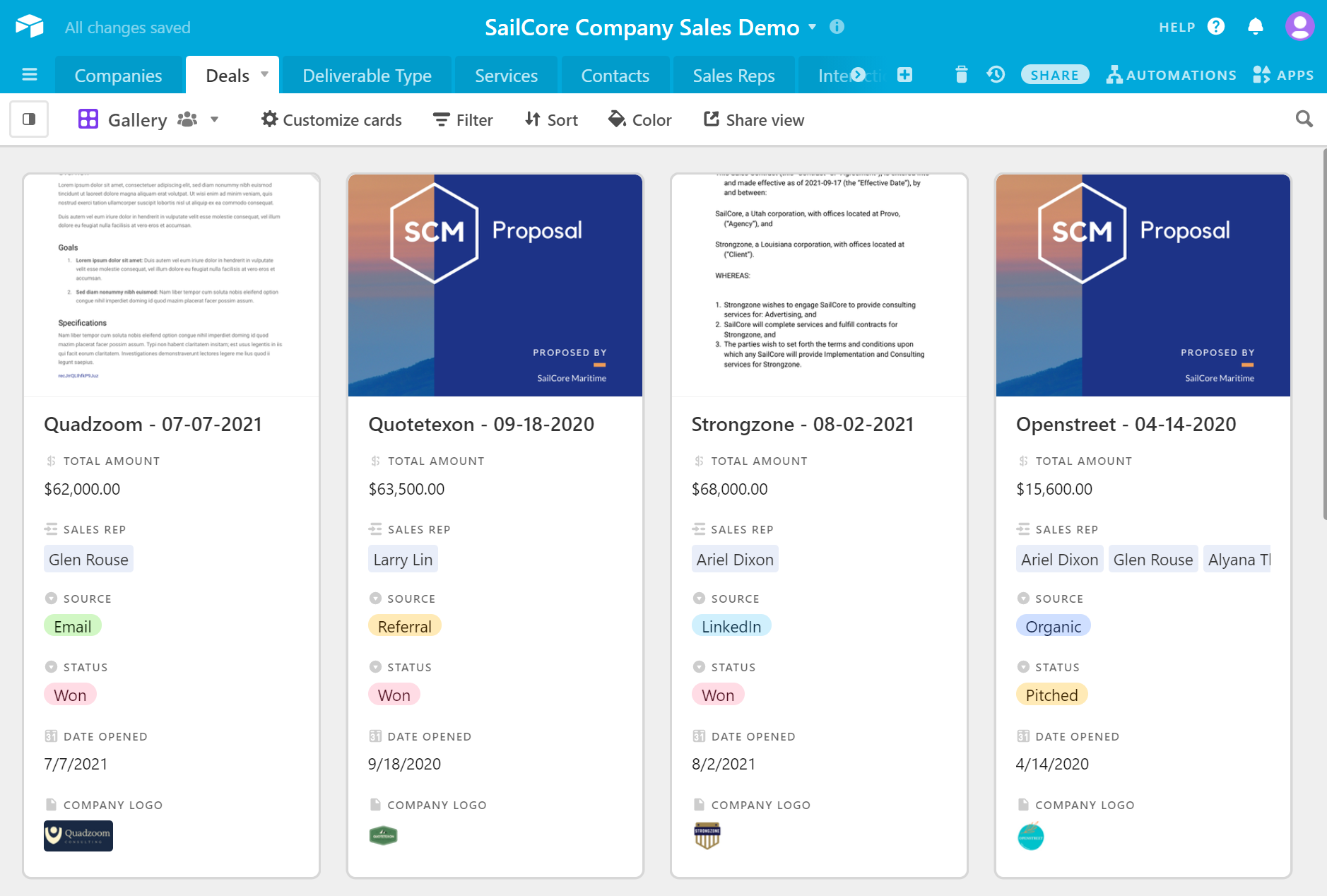 Learn how to use this template
How to Create a Sales Contract PDF in Google Docs
How to Connect Airtable and Google Sheets: An All-In-One Guide