Airtable is a powerful tool to use as a central source of information for your business and your team, but it can be overwhelming to get started. By understanding the basic Airtable base design practices, you can use Airtable more effectively and create better workflows.
We've created this 15-point checklist of Airtable best practices to review when you're ready to design your Airtable base.
---
Download the 15 Airtable Best Practices Guidebook
---
What is Airtable?
Airtable is used by 200,0000 companies as an all-in-one central source for managing information. You can store your business and customer data, documents, images, and much more. It's a modern database tool made for businesses who want an easy way to view everything that makes a business run.
With Airtable, you can keep track of vital data and automate multiple parts of your business workflow to eliminate constant data entry or trying to remember everything.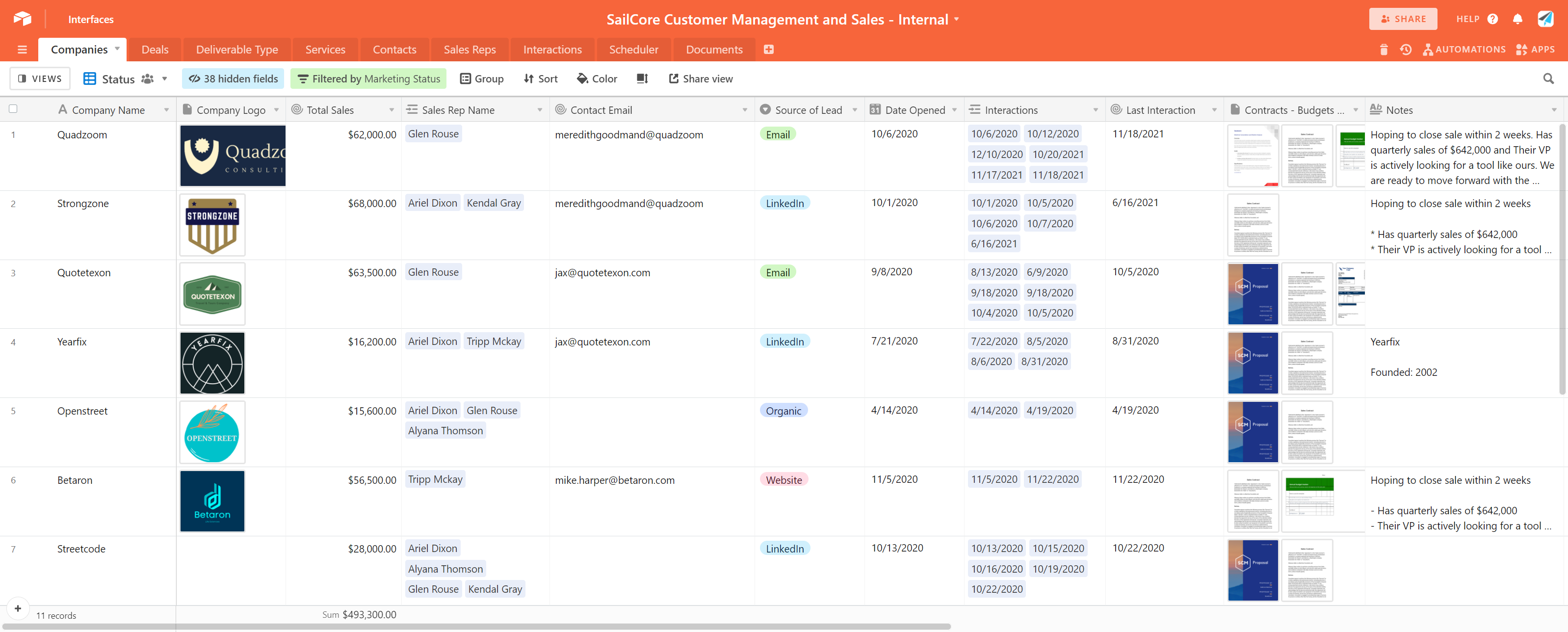 Related: