About
LKF Marketing is a full-service marketing agency specializing in helping clients with advertising, marketing, public relations, and website design. Sara Ramaker is a Content Strategist for LKF Marketing and uses Airtable as the primary source of information for their clients.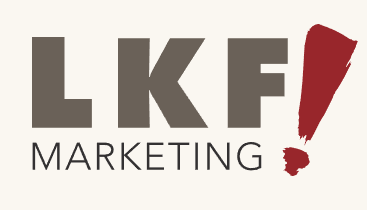 Industry
Product
On2Air Backups is an automated backup solution for your Airtable bases. Create scheduled backups of your critical business data stored in Airtable and export your information to Dropbox, Box, or Google Drive.
Features:
Automated backups of Airtable data
Include Attachments
Create filters to choose what to backup
Hourly, Daily, Weekly, Monthly Schedules
Backed up to Google Drive, Dropbox, or Box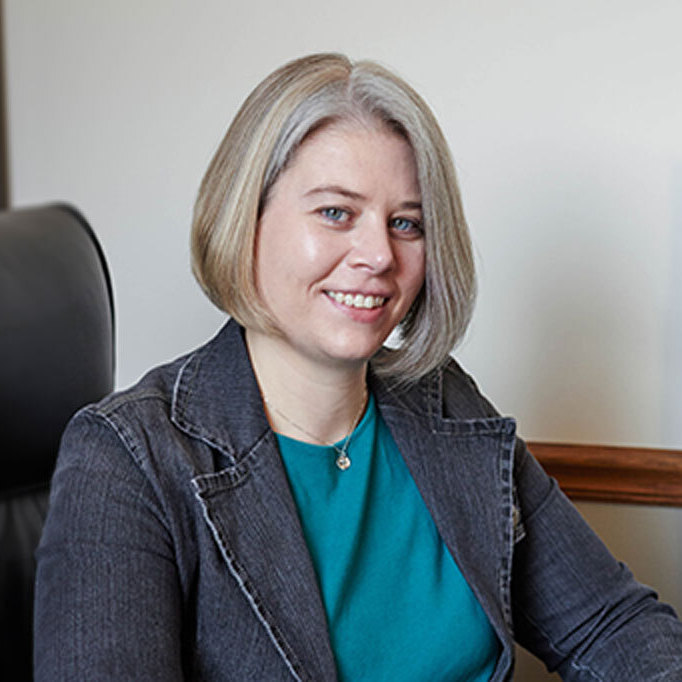 Challenge
The team at LKF Marketing uses Airtable bases to track client projects, content, tasks, articles, and other documents. Sara creates a base for each new client and shares the base with the client and other LKF staff to use as a central source of information.
Using Airtable to coordinate all the projects and maintain data for their clients was a lifesaver. But they couldn't shake the sense of dread when they thought about something catastrophic happening and the possibility of losing their data and years of work. Whether it was an Airtable-related issue of data integrity or loss, or if they ever needed to move to another tool.
Every two weeks, Sara would manually download a CSV file of every Airtable base and table (over 35 bases!) It took her at least 4 hours every time. And she didn't even download attachments since Airtable only allows you to download one attachment at a time.
They knew they needed a way to back up their Airtable bases with all their data and attachments on a scheduled basis.
Needs
Automated backups of vital company data stored in Airtable
Backups of records from their internal operations Airtable bases
Attachments backed up to their Google Drive
Backups of records from their clients' Airtable bases
Solution
Sara searched for a solution to automate backups of their Airtable records and attachments. She initially looked at Zapier, but Zapier was over-complicated and didn't have a good option for bulk attachments.
She then found On2Air Backups and a lightbulb went off in her head. She knew On2Air was exactly what they needed.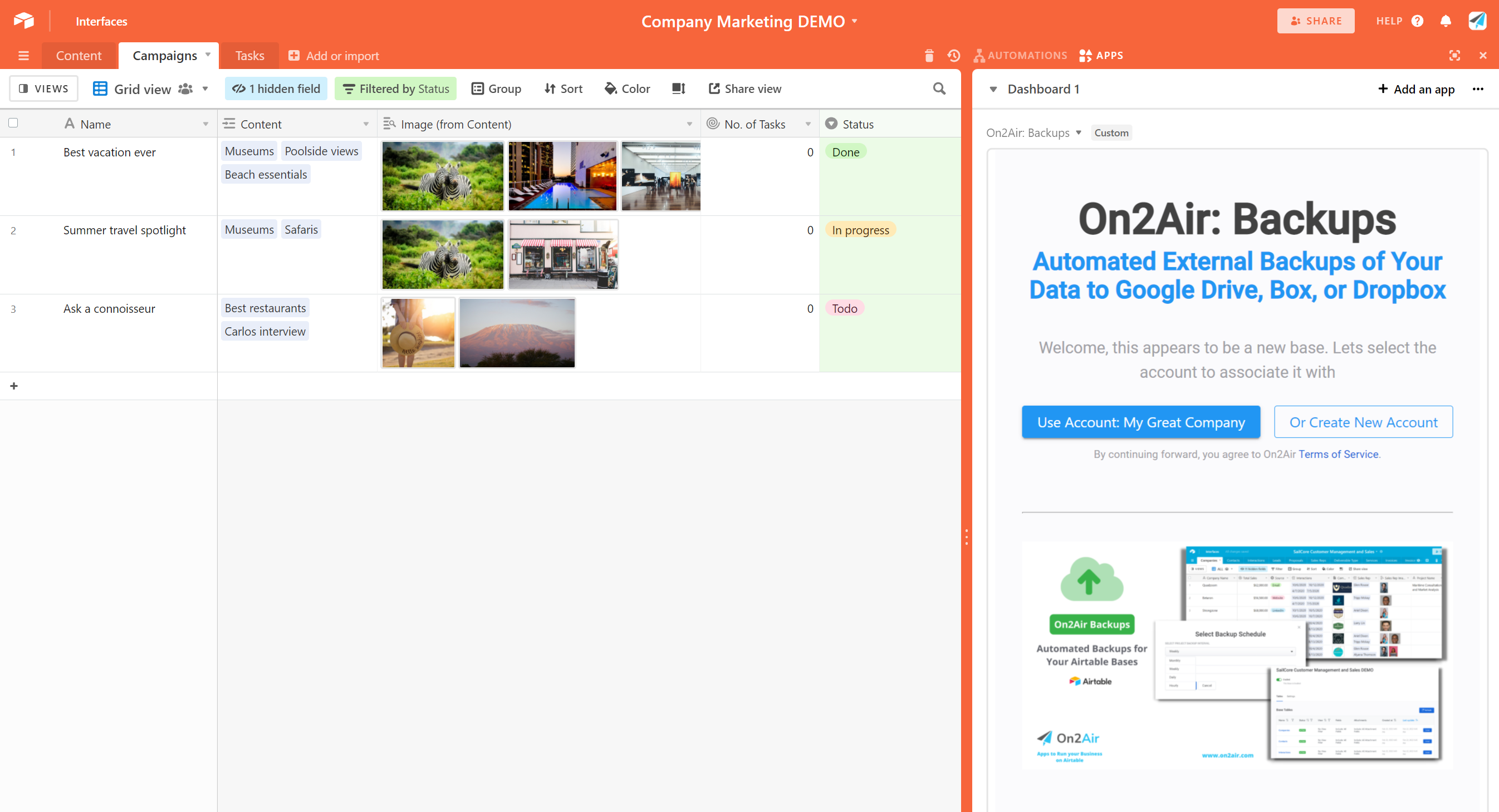 Below, you can see On2Air Backups displaying backup options for a Company Marketing Airtable base. It includes all fields and all attachments. With On2Air Backups, you can customize your backup options and create an automated schedule.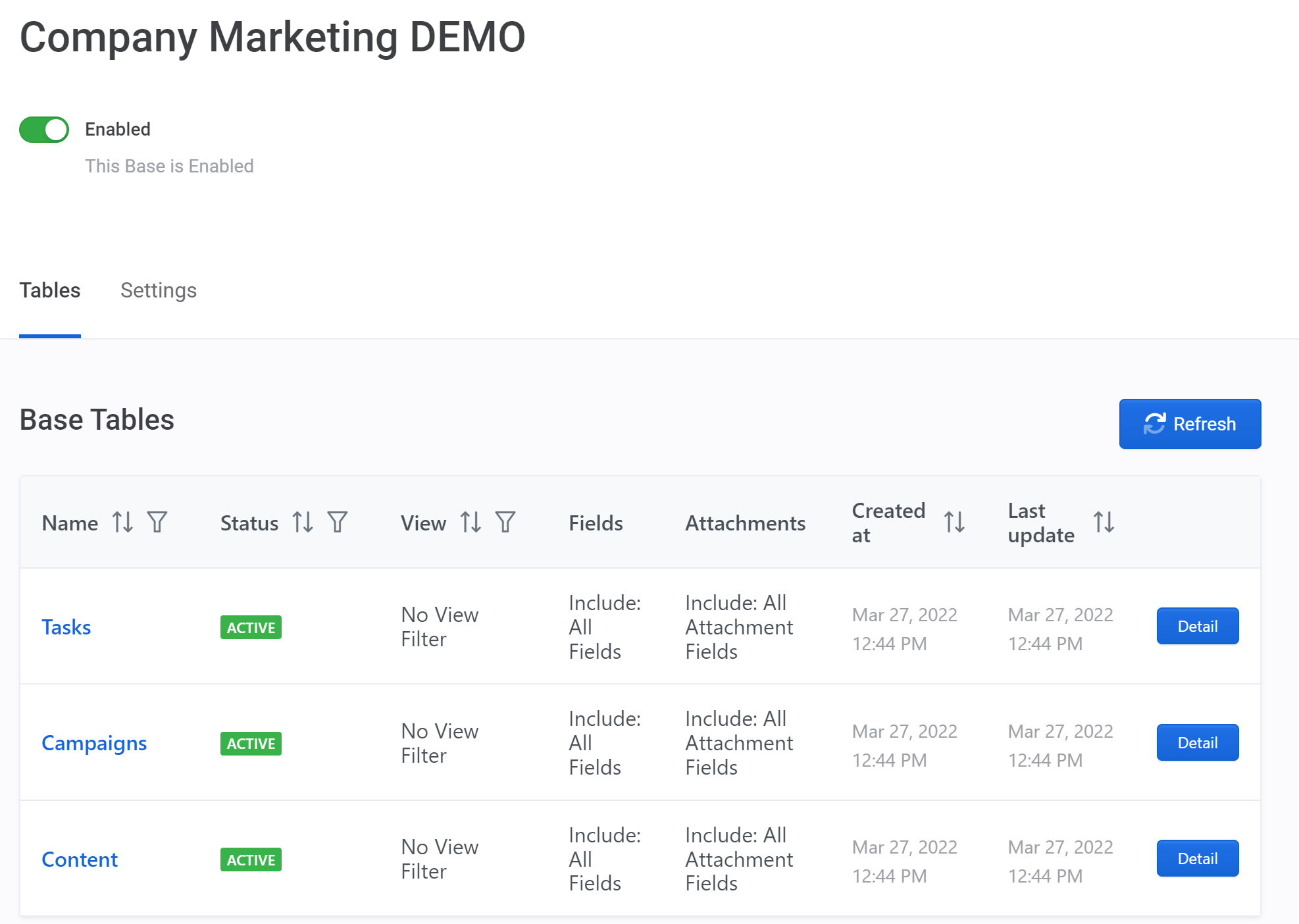 Results
Automated backups of all Airtable bases
Company data is stored as a backup in Google Drive 
Peace of mind knowing their data is safe
They now use On2Air Backups for their internal company bases, and they use it for every one of their client's bases. They have the confidence and security knowing one way or the other, they'll always have their data.