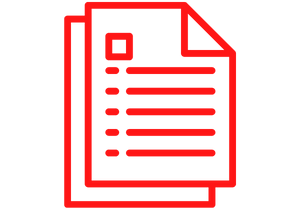 Automated Documents for Airtable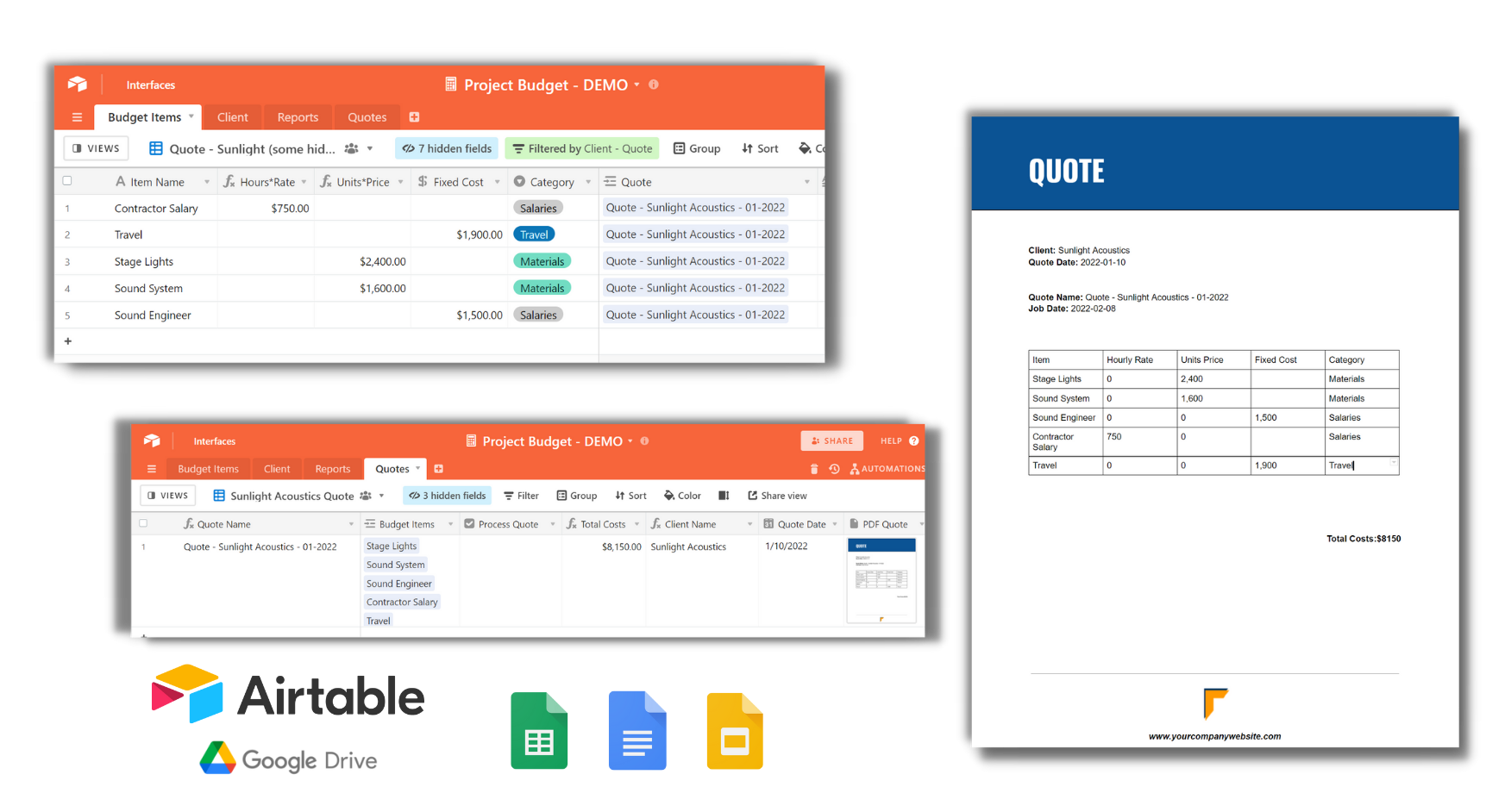 On2Air Documents is currently closed to new registrations. However if it's something you would find useful to your projects, we can provide access. Click the button to fill out a form.
Automatically create any kind of document from your Airtable data
Use Cases:
✅ Invoices
✅ Quotes
✅ Form Entries
✅ Contracts
✅ Presentations
✅ Reports
✅ 1-Pagers
✅ And more
Try Our Other On2Air Apps for Airtable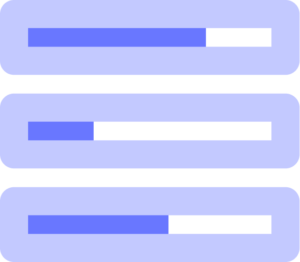 On2Air Forms
Form, Dashboard, and Page Builder for Airtable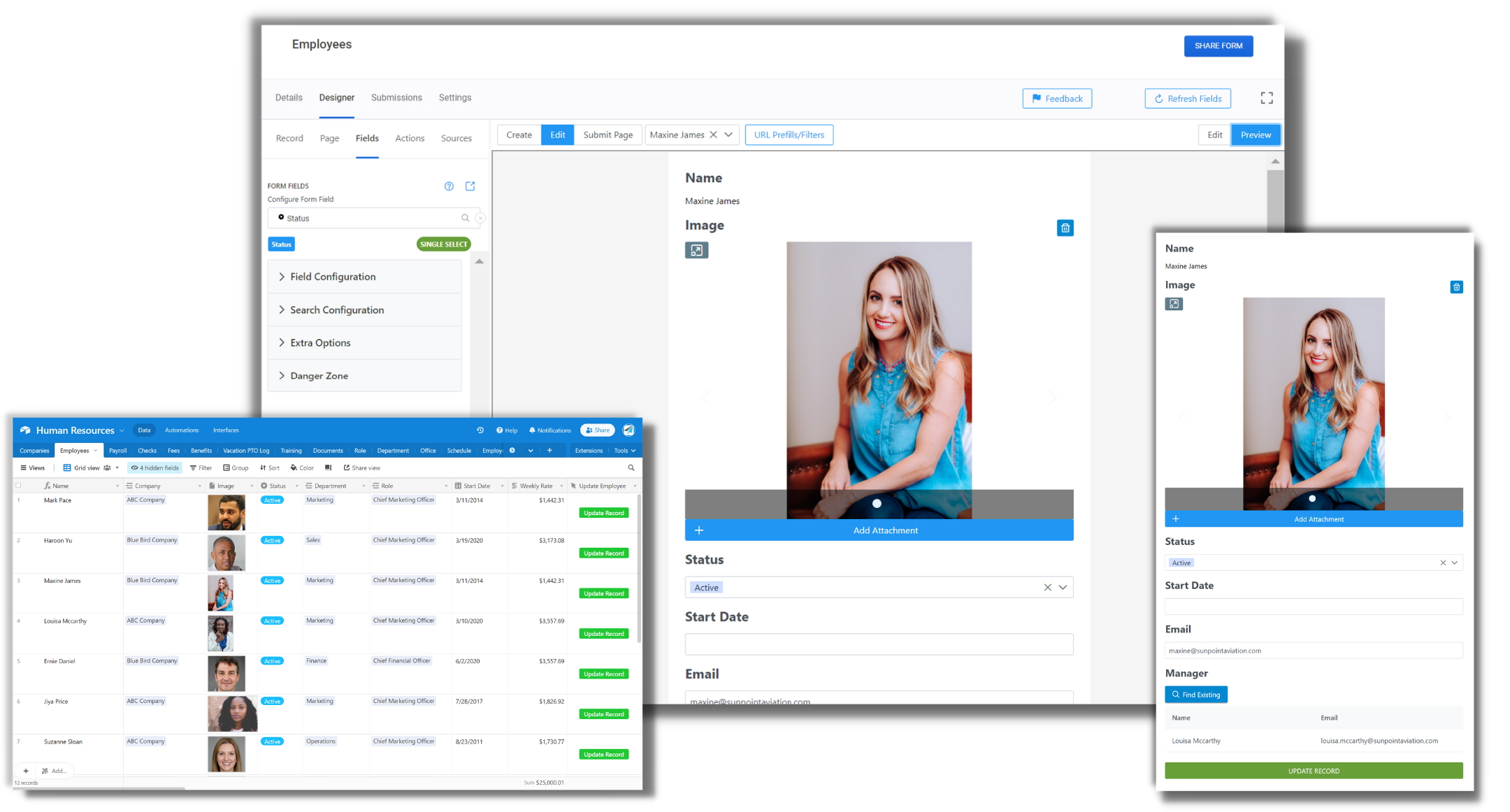 Create powerful, advanced forms, dashboards, and pages using your Airtable data. Use it to update and create Airtable records, create and update linked records, pre-fill your form fields, use basic or advanced filters, display data, live calculate data, and much more!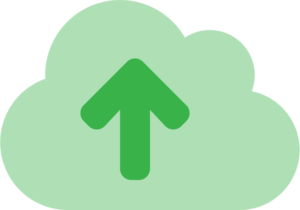 On2Air Backups
Automated Airtable Backups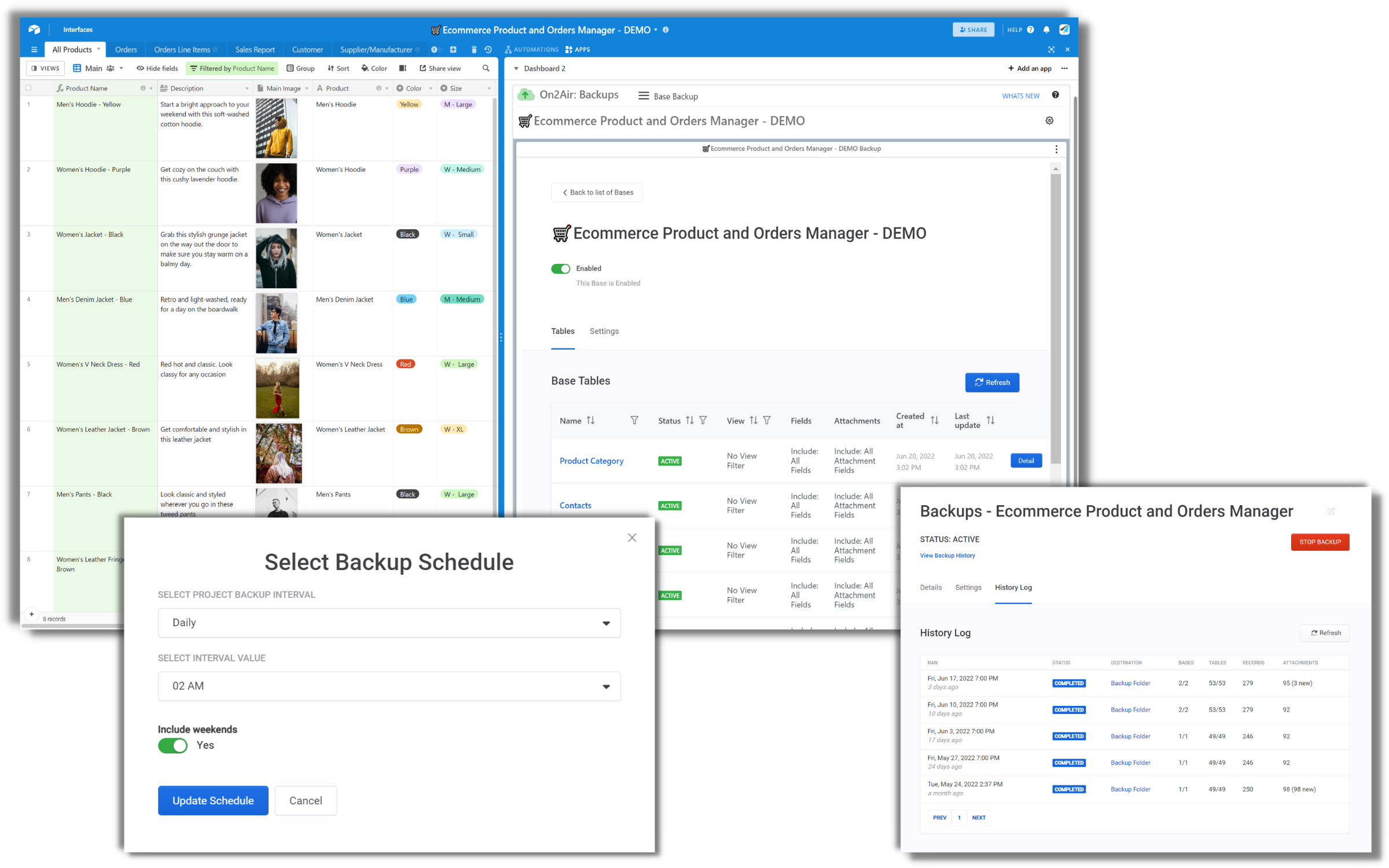 Automated backups of your Airtable bases to ensure your vital company data is never lost. Regular base backups of your data and attachments on a set schedule.
See How AirOps Consulting Automatically Generates Documents using Airtable and On2Air to Save 3-4 Hours Every Week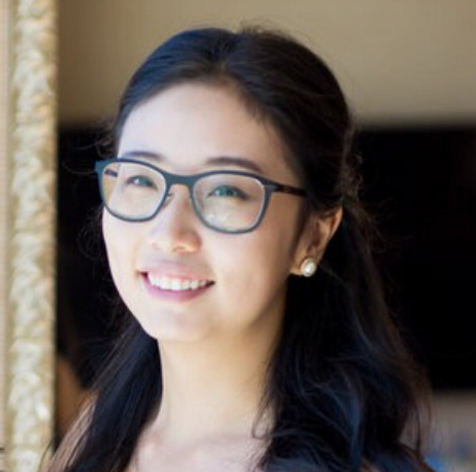 Automated Document Creation
Create documents automatically using any data you have stored in Airtable and upload it directly back into your base with the On2Air Actions app.
Generate invoices, contracts, business letters, employee forms, marketing assets, and more. No more manual document creation.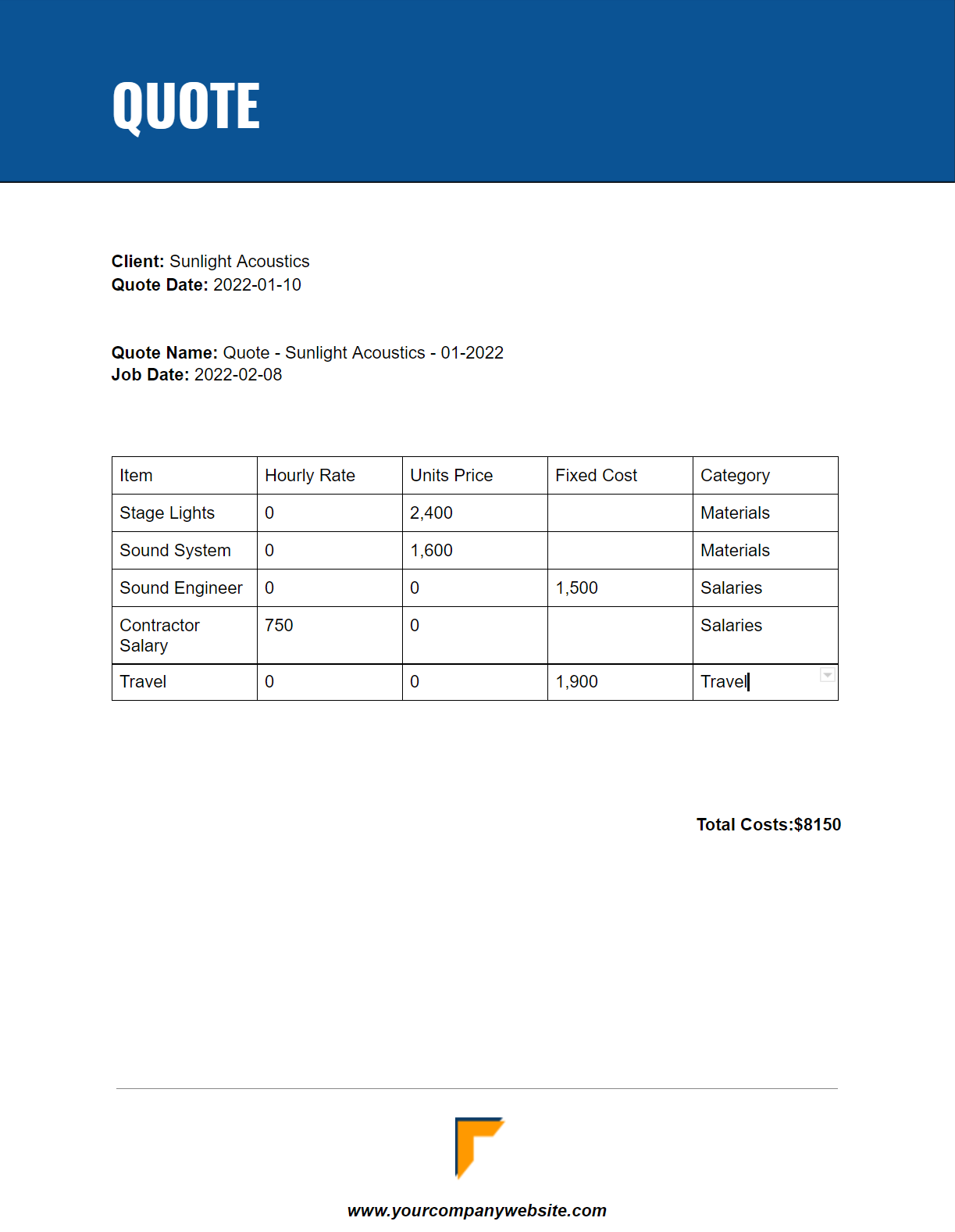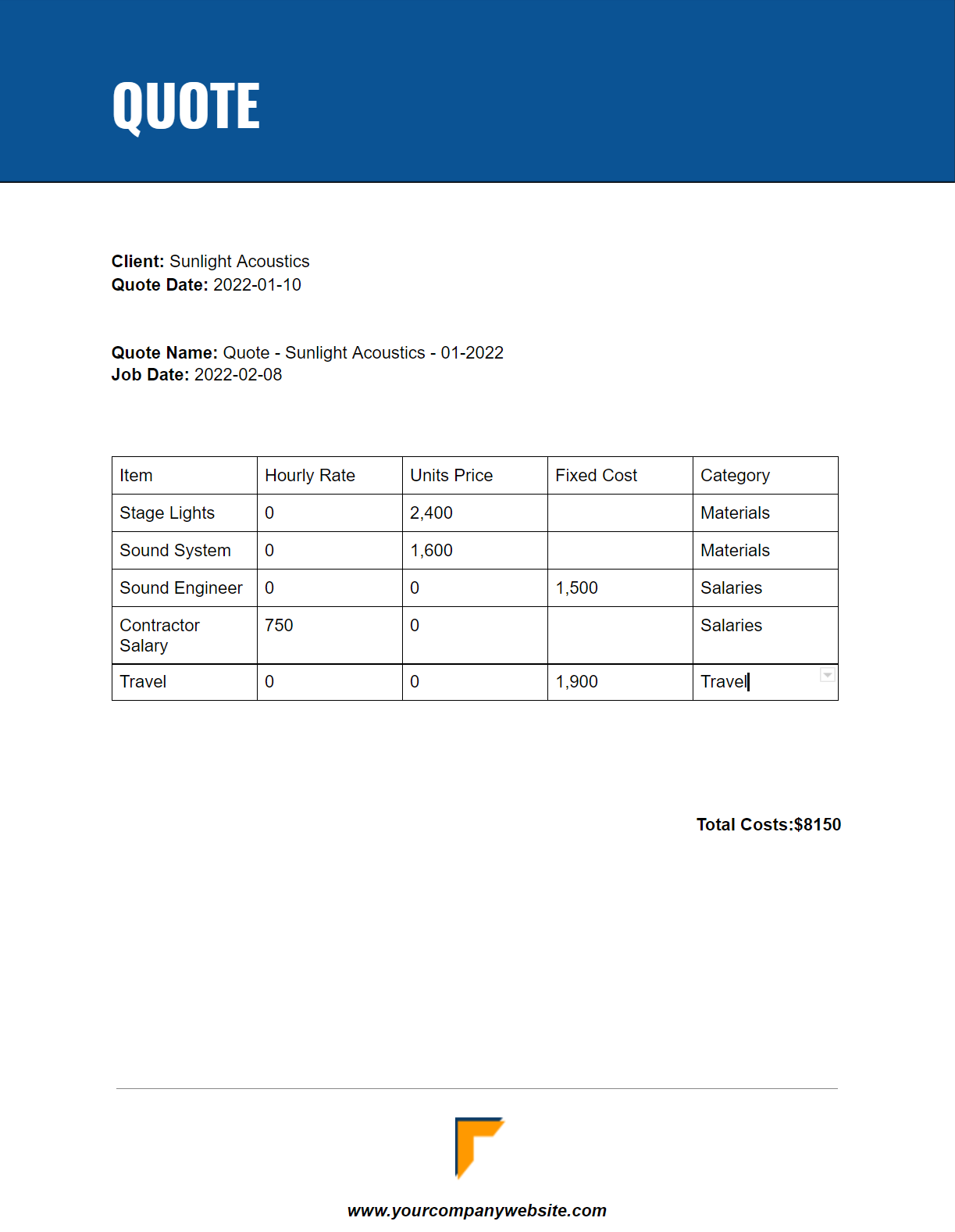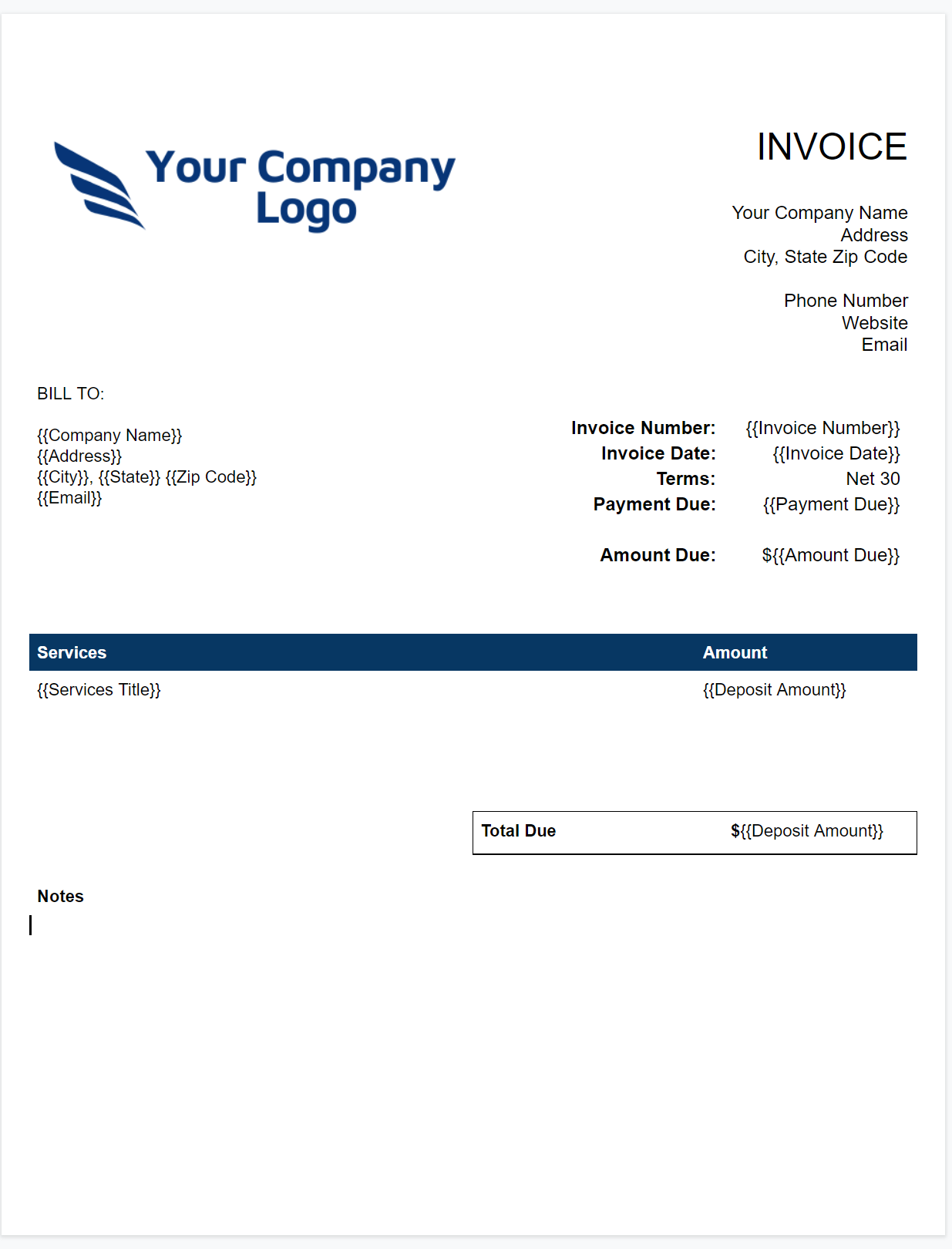 Create Documents using your Airtable data for any type of document you need
Create templates for contracts, projects, sales, marketing, and any other business operations. View our pre-made templates.
Create documents based on conditional data
Use any type of conditional to determine which document is created or which element is used in the document. Save to or create multiple different Google Drive folders based on your data.
Uses Google Docs, Google Slides, or Google Sheets
Use the powerful features of Google Docs, Slides, or Sheets and integrate with the cloud storage you're already using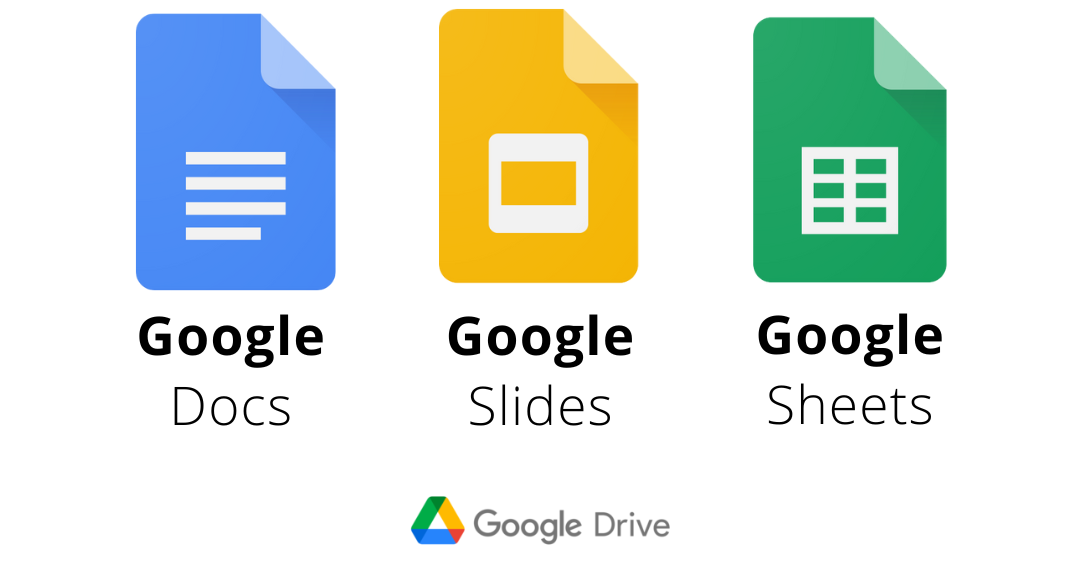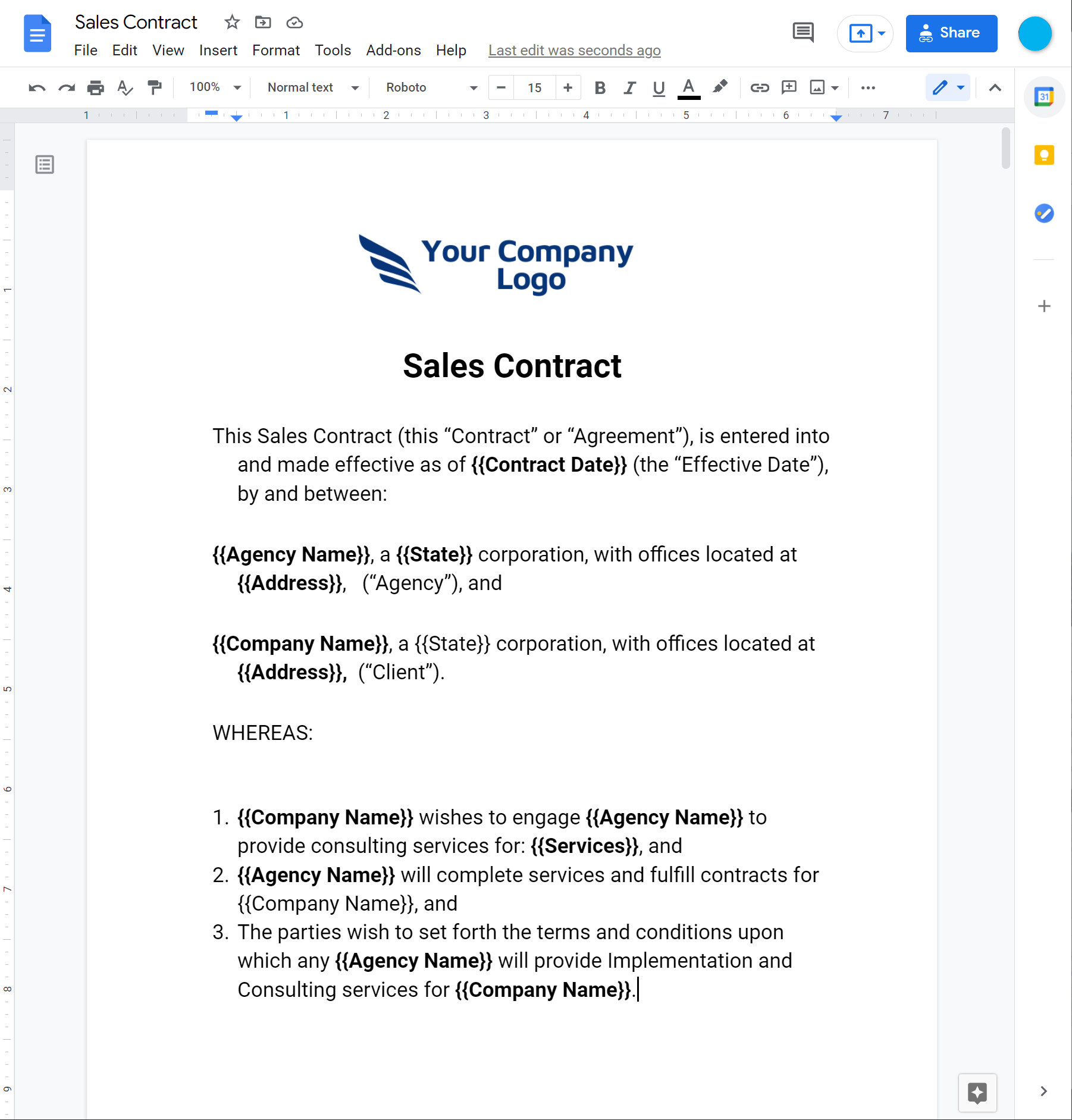 Turn any File into a PDF, Image, or Word Document
Once the file is created, it will automatically create a PDF, Image, or Word doc. Then will send the newly created file to an Attachment field in Airtable.
Automatically Adds Documents and Document URLs Back to Your Airtable Base
You won't have to login to your Drive and scour through your files to find your document. The new document and the URL are added directly back into your Airtable base.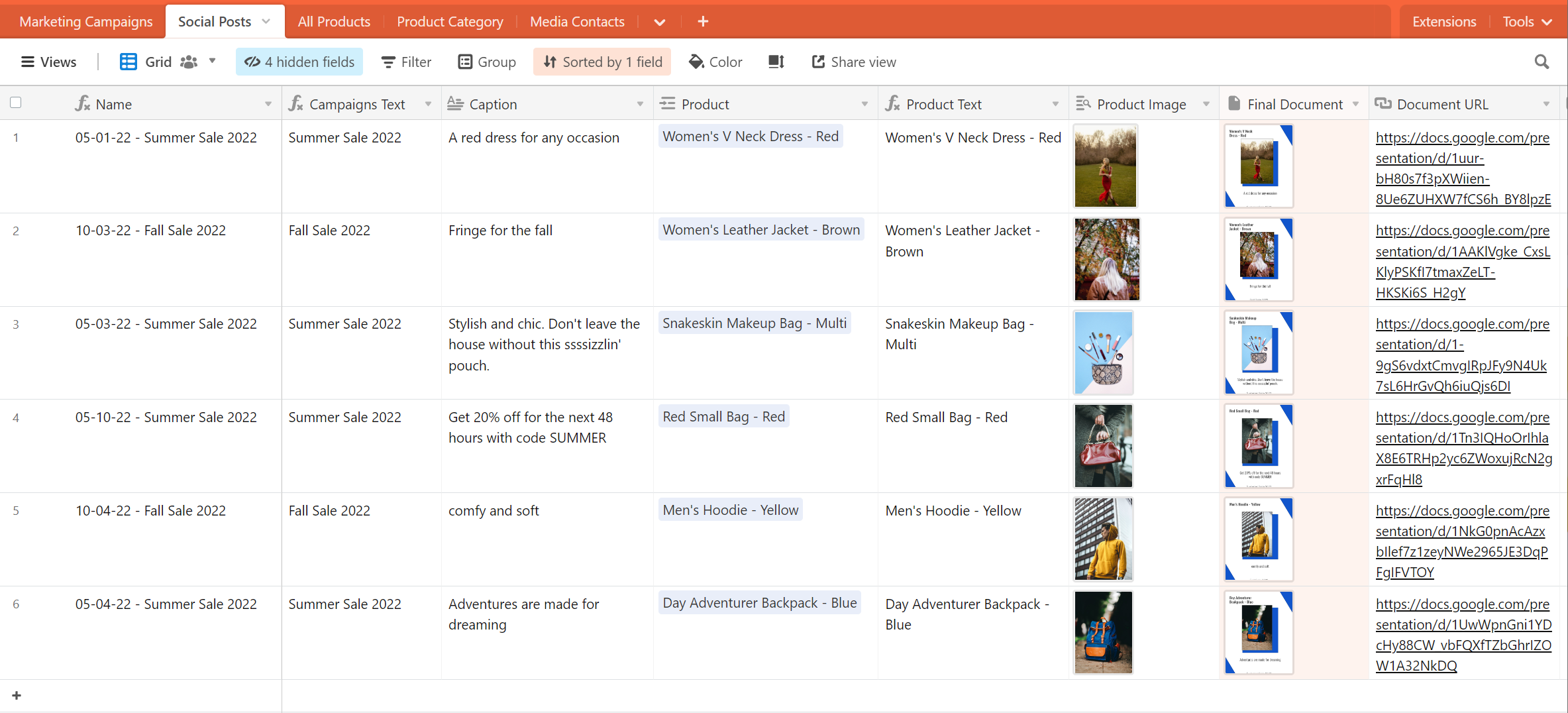 Features:
Automatically generate documents with your Airtable data
Create single or multi-page documents
Use Google Docs, Google Slides, or Google Sheets as the document template
Bulk create documents for multiple Airtable records or create documents per single record
Use dynamic conditional filters to create documents based on criteria from your Airtable base
Save as a PDF back to an Attachment field in your Airtable base
Save the Google Doc, Slides, or Sheets URL back to a URL or Text field in your Airtable base
Tables in your document automatically created to match the number of records needed
Add advanced formatting with specific in-document templates for tables, images, links, content, and grids.
Take your Airtable data to new heights
Start a free trial. No credit card needed, just connect Airtable to On2Air.
Generate sales contracts and invoices
Merge bulk letters from your data
Design marketing materials
Ensure company-wide branding assets maintain consistency
Create presentations or slides decks based on templates
Generate documents from form data
Create product info sheets
Create quotes and proposals
Create labels and stickers
Premium Customer Service and Support
We're Airtable experts and we're here to help. We've been building Airtable apps and Airtable business systems for years.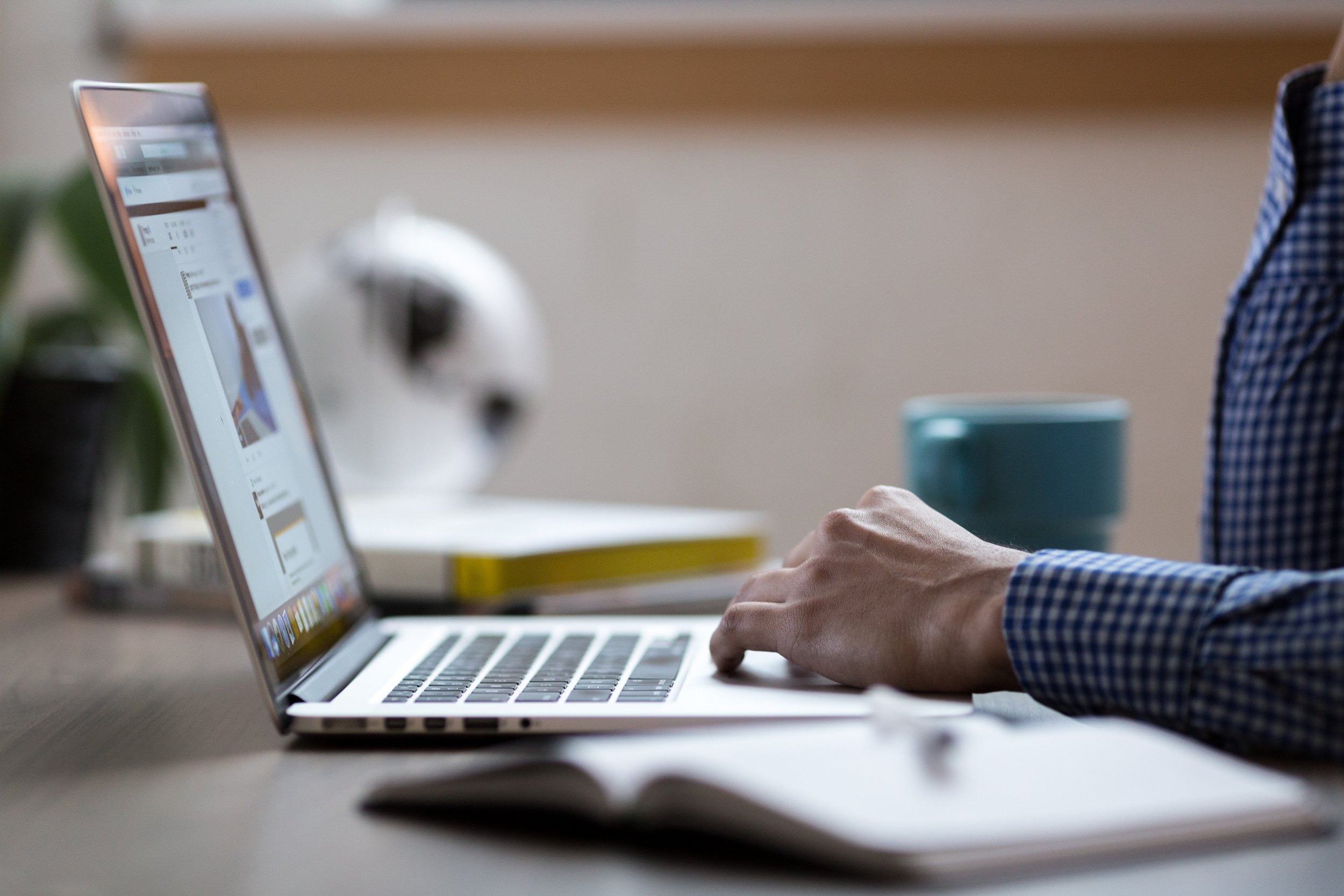 OR
 $99.99/year 
Billed Annually
(Save 16% and Get 2 Months Free)
10 documents/month

 

2 Document Automation Setups

Process Documents Automatically, Manually, or using an Automation Integration

Create PDF, Google Doc, or Microsoft Word Document

Create Google Slides, Microsoft PowerPoint, or PNG

Create Google Sheets, Microsoft Excel, or CSV

Additional Automation Integrations: Airtable Automations, Airtable Scripting, Zapier, Webhooks, Custom App

Premium Customer Service
OR
 $299.99/year 
Billed Annually
(Save 16% and Get 2 Months Free)
100 documents/month

 

25 Document Automation Setups

Process Documents Automatically, Manually, or using an Automation Integration

Create PDF, Google Doc, or Microsoft Word Document

Create Google Slides, Microsoft PowerPoint, or PNG

Create Google Sheets, Microsoft Excel, or CSV

Additional Automation Integrations: Airtable Automations, Airtable Scripting, Zapier, Webhooks, Custom App

Premium Customer Service
OR
 $499.99/year 
Billed Annually
(Save 16% and Get 2 Months Free)
500 documents/month

 

50 Document Automation Setups

Process Documents Automatically, Manually, or using an Automation Integration

Create PDF, Google Doc, or Microsoft Word Document

Create Google Slides, Microsoft PowerPoint, or PNG

Create Google Sheets, Microsoft Excel, or CSV

Additional Automation Integrations: Airtable Automations, Airtable Scripting, Zapier, Webhooks, Custom App

Premium Customer Service
OR
 $799.99/year 
Billed Annually
(Save 16% and Get 2 Months Free)
1,000 documents/month

 

100 Document Automation Setups

Process Documents Automatically, Manually, or using an Automation Integration

Create PDF, Google Doc, or Microsoft Word Document

Create Google Slides, Microsoft PowerPoint, or PNG

Create Google Sheets, Microsoft Excel, or CSV

Additional Automation Integrations: Airtable Automations, Airtable Scripting, Zapier, Webhooks, Custom App

Premium Customer Service
Use a pre-built template to get started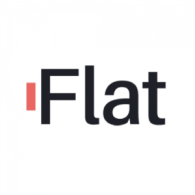 "Openside enabled our business to function property for a long time without having to to think about building our own software, and that is pretty invaluable. Their On2Air: Actions <-> Airtable integration is amazing, we use it very often and are very happy with the results"
(see their story here)
John Parker, CTO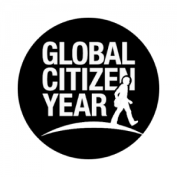 "Openside has allowed us to bridge the gap between Airtable and the many other tools we use. It has saved us time and effort in creating multiple steps in Zapier, and has enabled us to consolidate many actions into one step. It has also allowed us to do more with Airtable to power our initiatives."
(see their story here)
Aparna Kothary, Director of Technology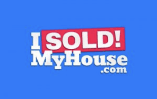 "Openside has provided a reliable solution to our business that has saved us countless hours by helping us to automate different steps associated with helping and tracking our customers as they move through our process to sell their home with our service"
(see their story here)
Kris Lippi, Owner & Broker

"With the help of Openside's products and services, we saw over 70% improvement in efficiency of our business process and workflows" (see their story here)
Gabe Amey, CEO