Here's a brand new Airtable Ecommerce Store Template you can download for FREE today! Use this Ecommerce Airtable Base Template, created by On2Air, to store all your product data, orders, sales reports, inventory, suppliers, accounts payable, and more.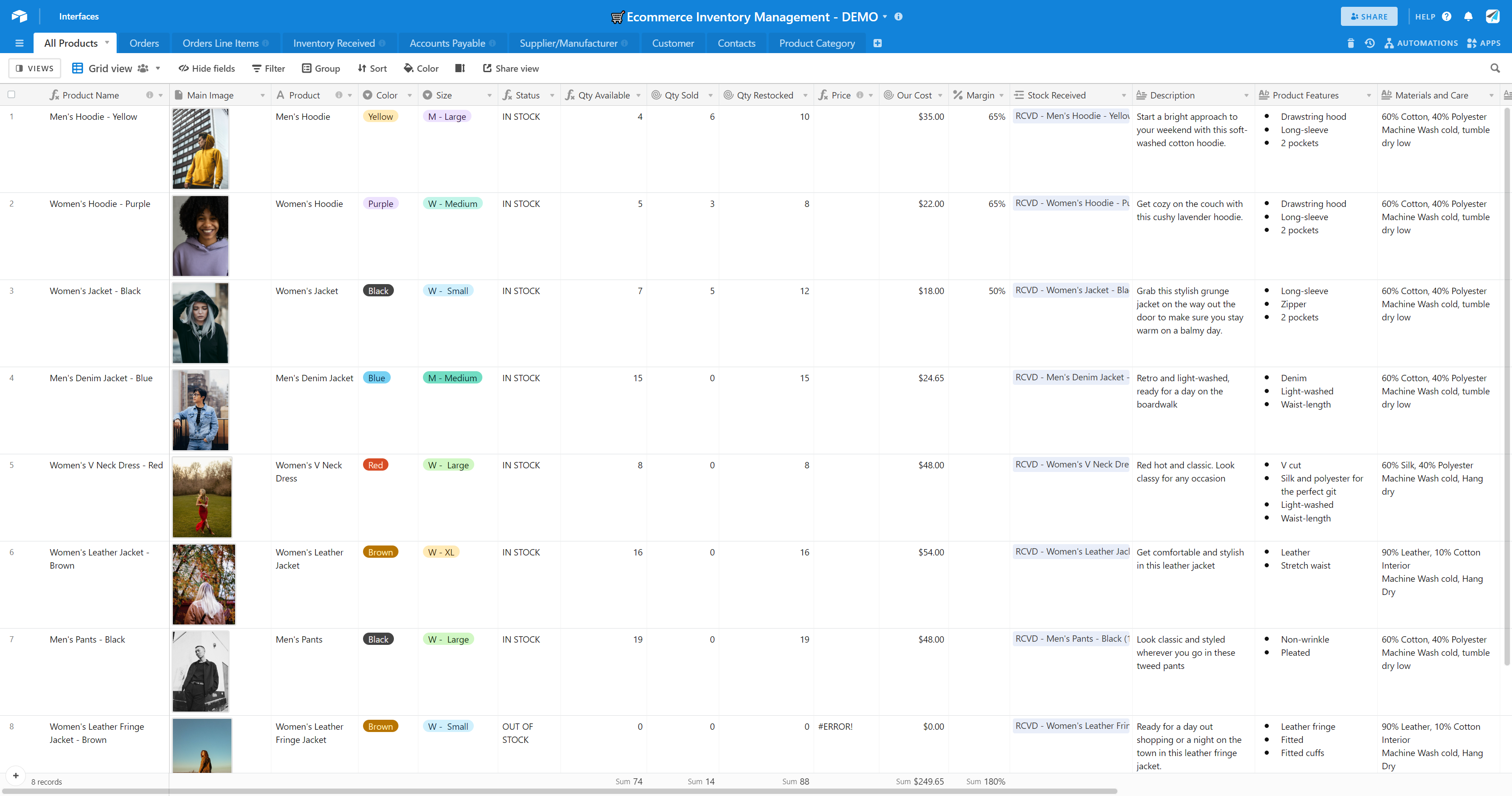 What's in the Airtable Ecommerce Template?
This base contains tables for:
Products
Orders
Order Line Items
Sales Report
Customer
Inventory
Supplier/Manufacturer
Accounts Payable
Contacts
Product Category
Each table contains multiple fields relevant to the table.
What Tables are included in the Ecommerce Template?
Products
Store all product data, such as Product name, color, Stock status, description, image, Qty available, Qty Sold, Price, Cost, Margin, and more. Price is automatically calculated based on Cost x Margin.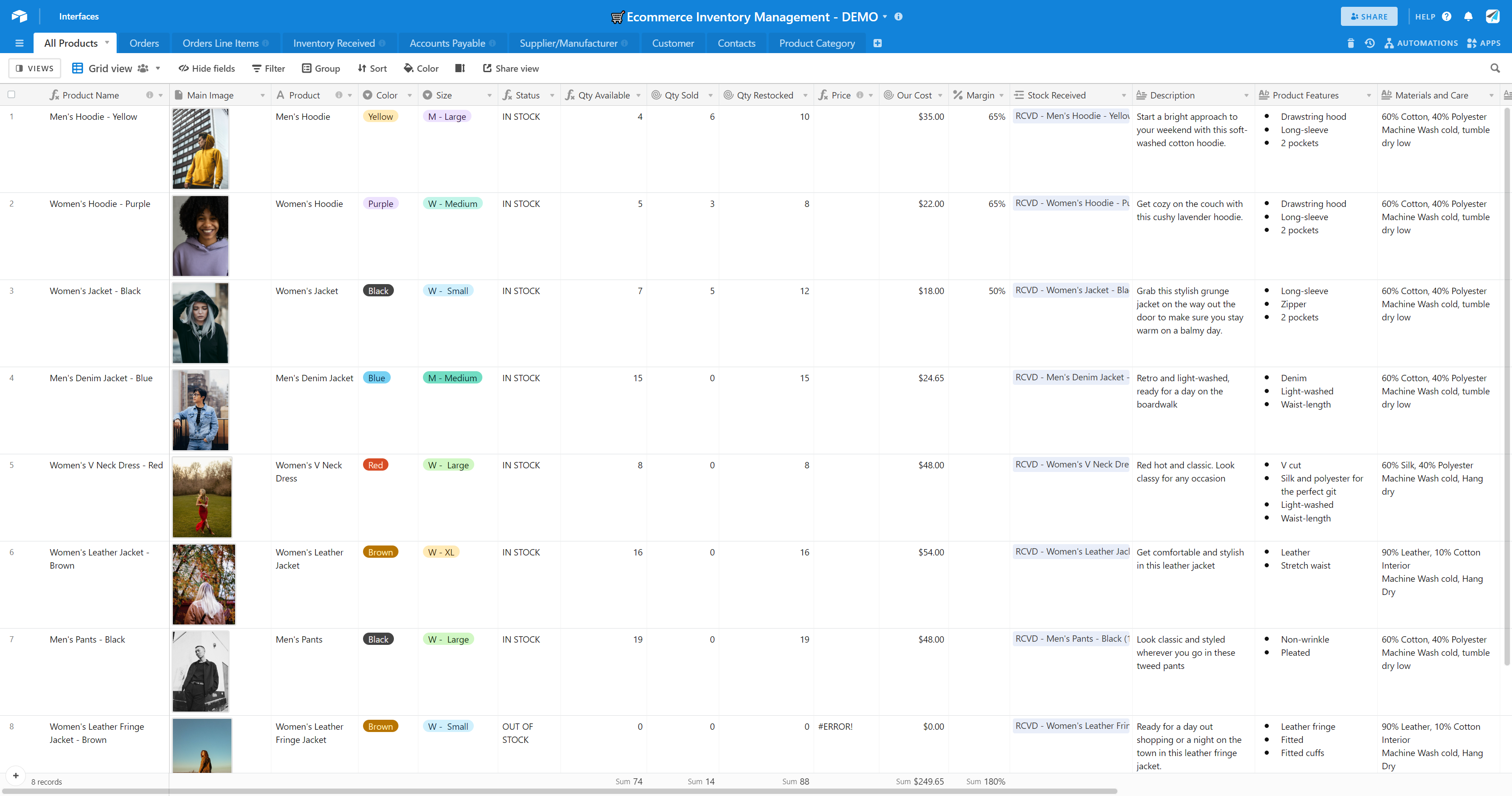 Orders
Create orders for the products. To create orders, you must create an Order record with Date and Customer, then you must use the Order Line Items table to add specific Product line items to the order.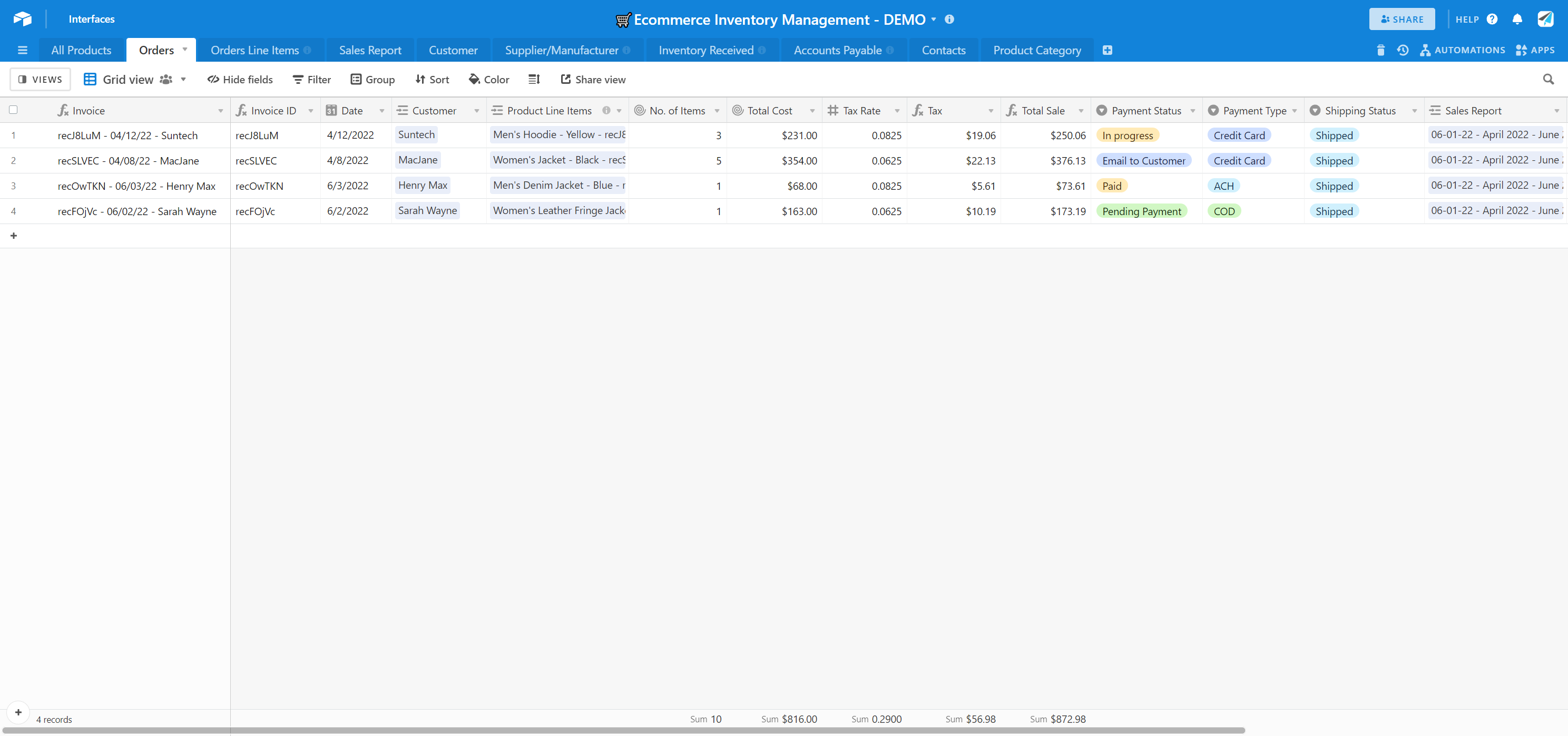 You can use On2Air Forms to allow your customers or staff to create orders using the data in your base. You can combine it with our Automated Documents app to generate Invoices or other documents.
Related: How to Display Data from Airtable on a Form
Order Line Items
Create individual line items for an Order in the Orders table.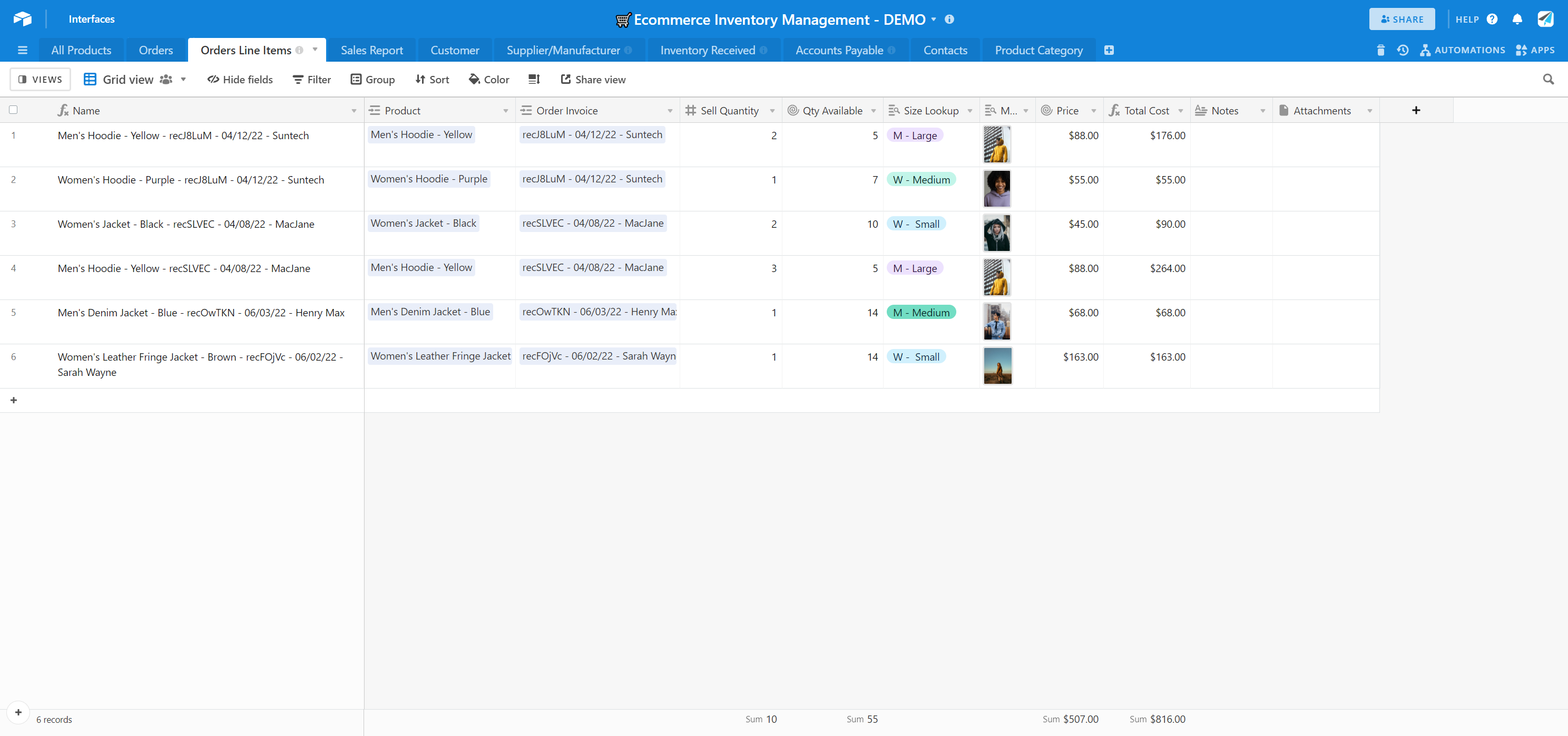 Example: Sarah Wayne wants to order a Women's Leather Fringe Jacket. You create an Order in the Orders table, then create a record in the Order Line Items table that contains the 'Women's Fringe Jacket" Product. Once you download the template, you can see the Order and where we added the Order Line Item.
If you need to add another product to Sarah's order, you'll add another Order Line Item record, choose the Product, and select the Order so it's all connected together.
Sales Report
Create sales reports for how many sales, product items, and product types. In a single record, enter in the Date, the Report Name, and manually add the Orders you want displayed on your report.
Once you add Orders to the report, the total sales and items will be automatically calculated.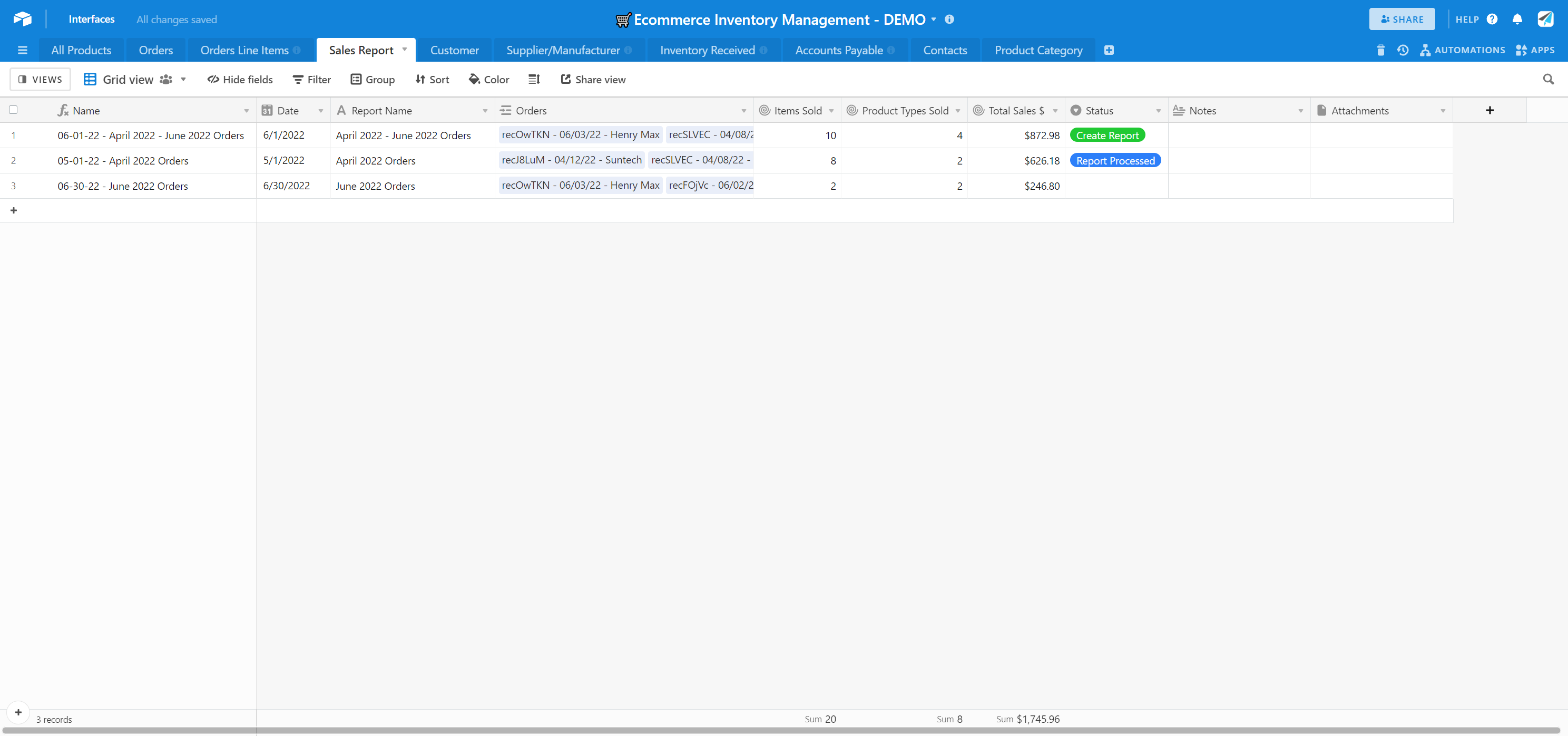 To automatically add orders to a record by date, watch this video on how to automate summary reports.
You can use the On2Air Automated Documents app to generate reports, presentations, and other documents from your Sales Reports table
Customers
Store information on your Customers, such as email, address, etc. You can link Customers to Orders to keep a history log of any Order your Customer has made.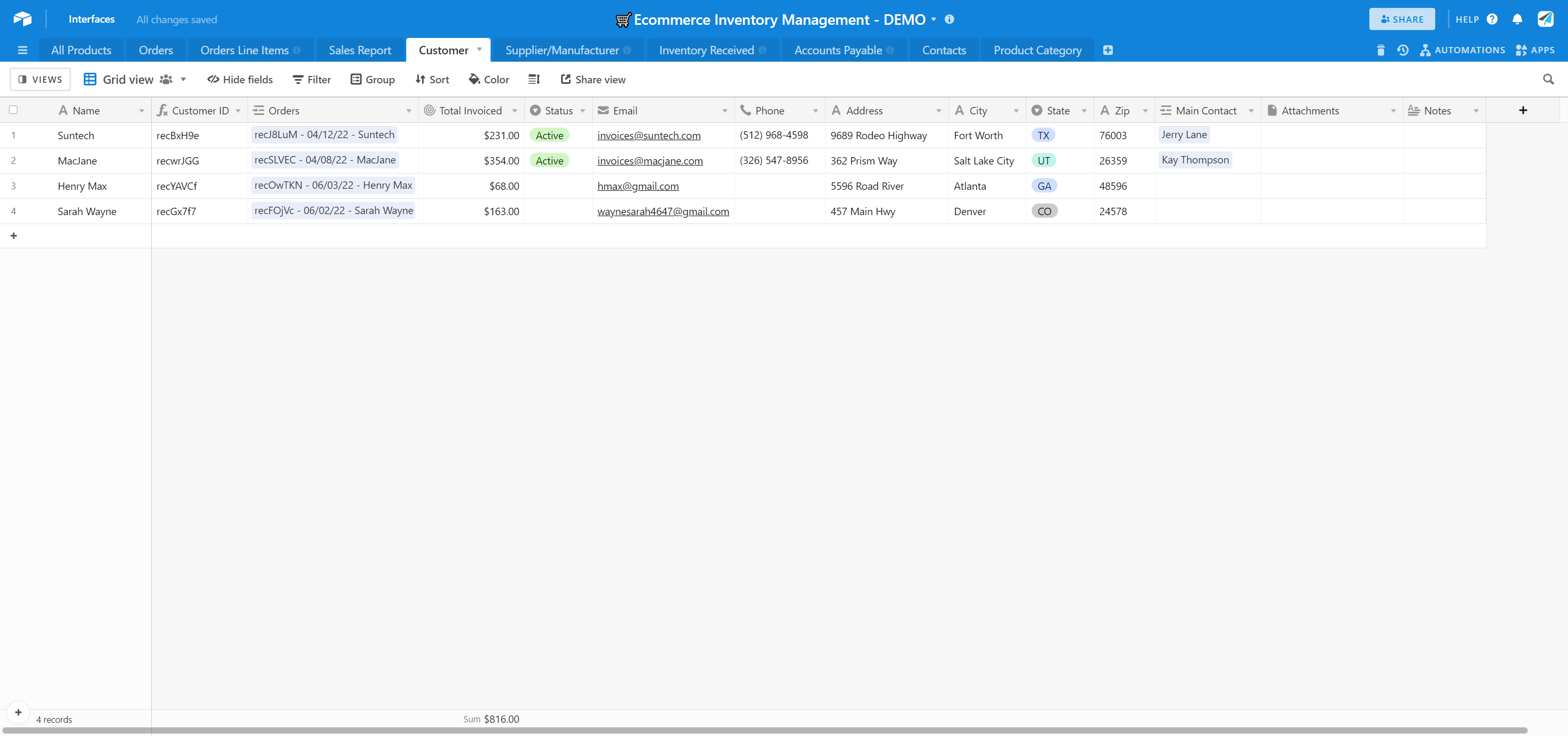 Suppliers/Manufacturers
Store information about your Suppliers/Manufacturers, such as email, address, etc. You can link Suppliers/Manufacturers to Inventory Received and track all Inventory Orders.

Inventory Received
Create and track inventory and stock orders for Products. Calculates total cost of order based on per unit pricing and links to your Suppliers/Manufacturers table to track all P.O.s.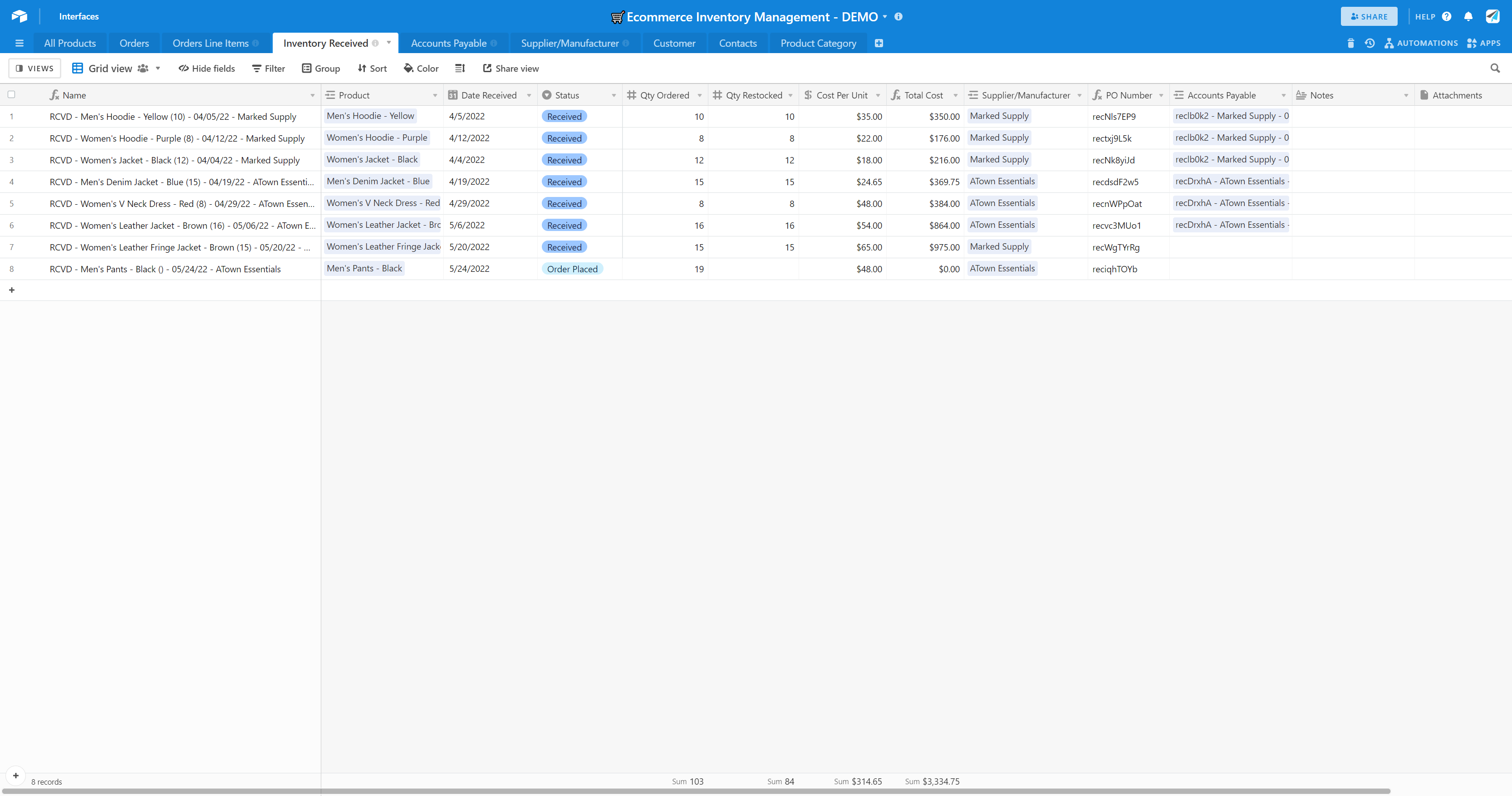 Accounts Payable
Track accounts payable invoices from your Suppliers. Record all invoice data from your Supplier and pay your invoices.

Contacts

Store information on specific Contacts, such as email, phone, etc. related to Customers or Suppliers/Manufacturers
Product Category

Link your Products to specific Categories to organize and calculate total items per category
Download the Airtable Ecommerce Store Template
To download the template, add your email and name to the form below.
Whether you're a new subscriber or you're already on the On2Air email list, simply enter your information below and click download. The template will be emailed to you.
How to add the Airtable template to your Airtable Workspace
To copy the Airtable template, first sign in to your Airtable account.
Then, click the Download button in the email.
Once the base opens, click Copy Base in the top right corner.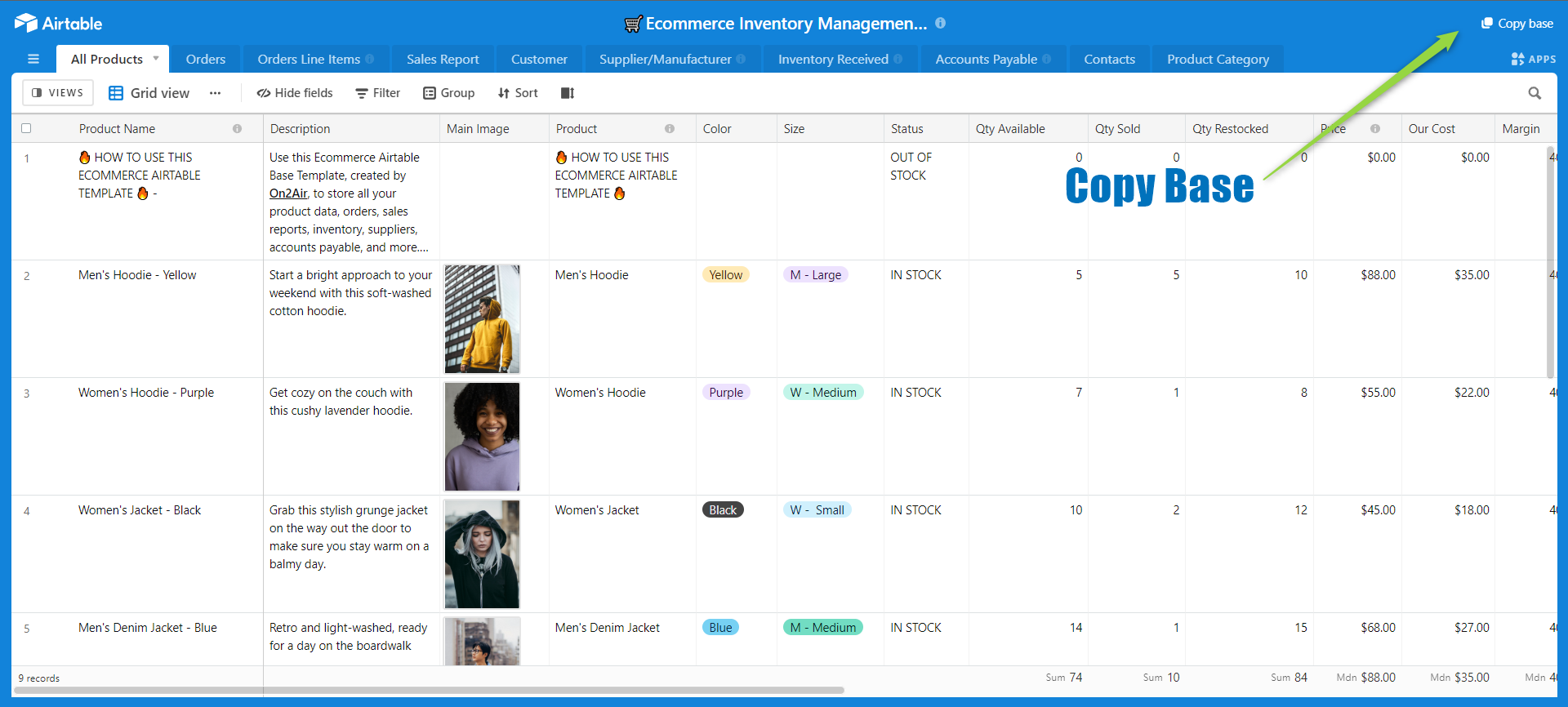 Finally, choose the Airtable Workspace where you would like to add the new base.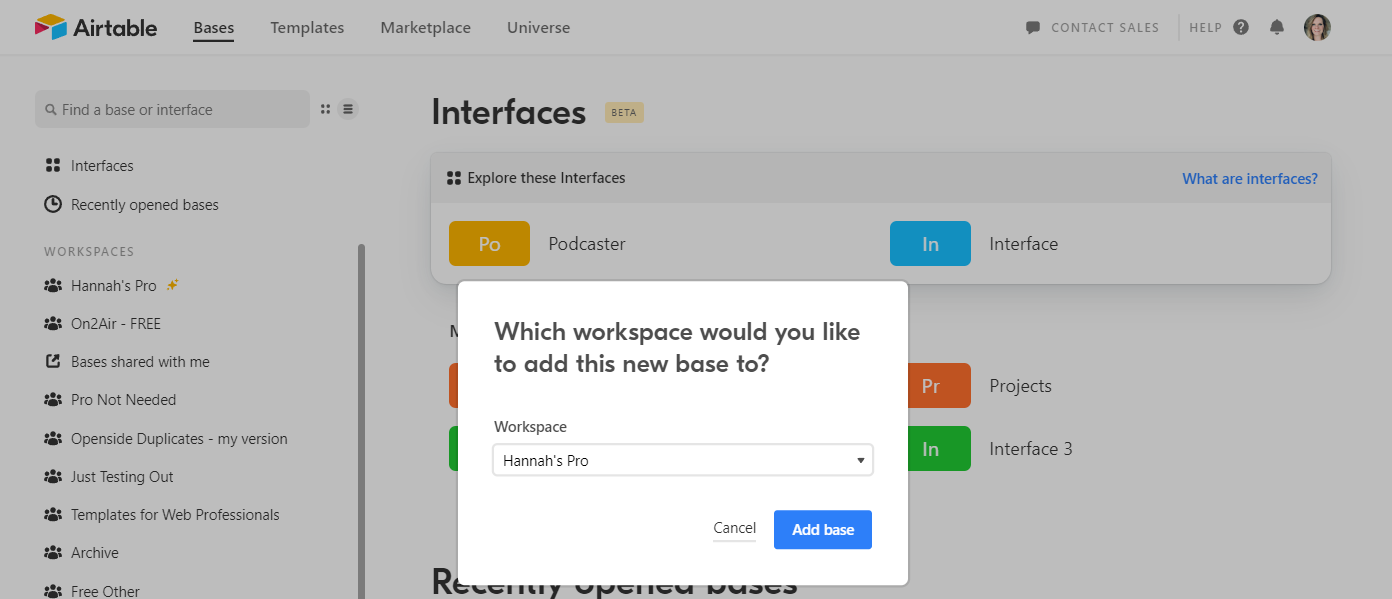 More Templates
Check out more Airtable Templates and Document Templates in our Template Library.