Machining Company Creates Multi-Table Dashboard in Airtable with On2Air Amplify
Company streamlines manufacturing process in Airtable with On2Air Amplify
| | |
| --- | --- |
| | Defiant CNC Machining and ERP Systems |
Defiant CNC is a precision machining shop and custom Enterprise Resource Planning (ERP) systems consultant. They manufacture custom parts at their facility and create ERP systems using Airtable for companies in manufacturing and other industries.
​


Defiant CNC Founder and CEO Jeremy Taylor created a robust system in Airtable that stores data about their machining equipment, supplies, diagrams, and other information related to manufacturing parts.
It uses Airtable automations, scripting, forms, and On2Air Schema. Their facility has laptops mounted at each machining equipment to display all the data in their Airtable base needed to create new parts.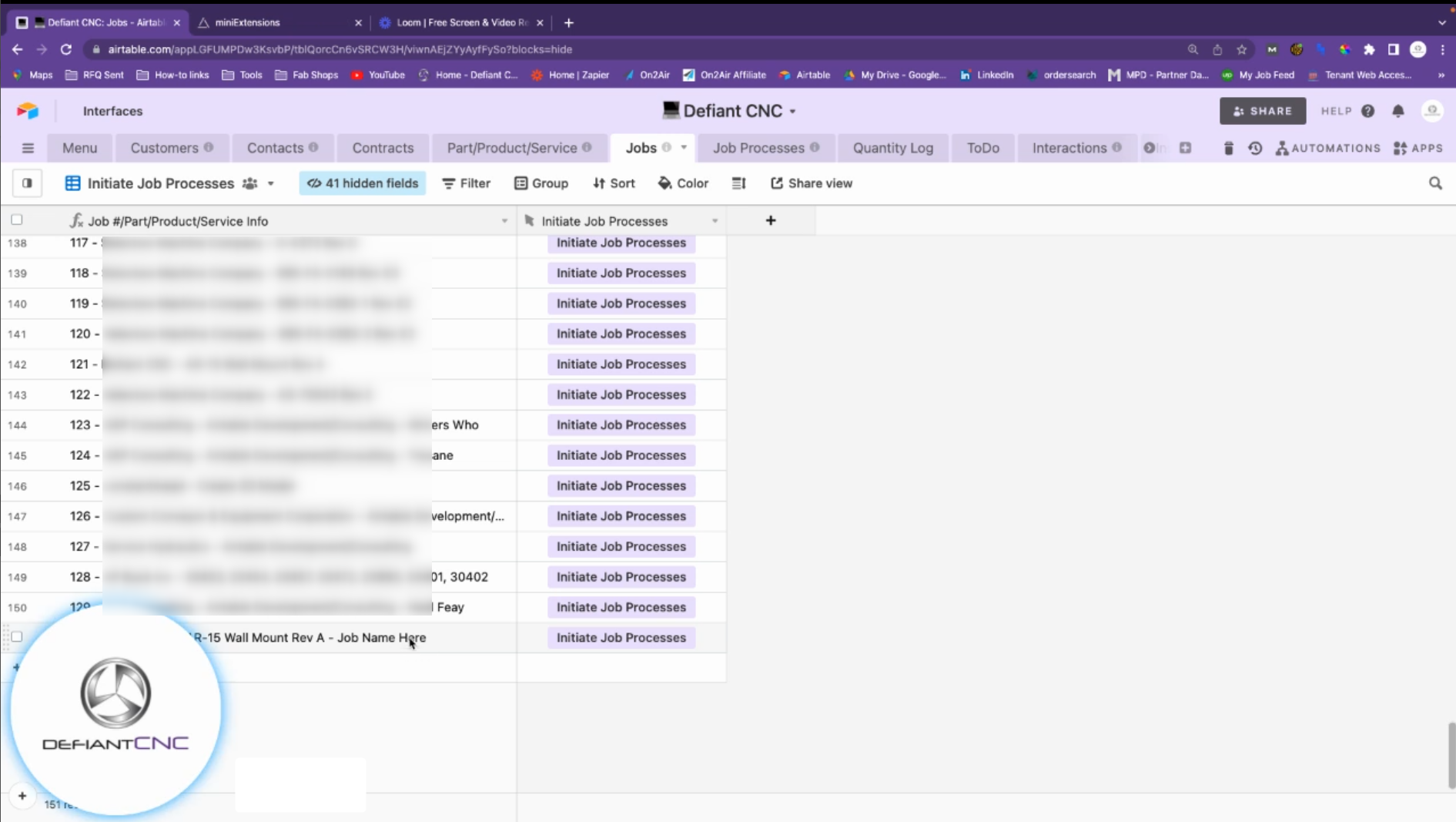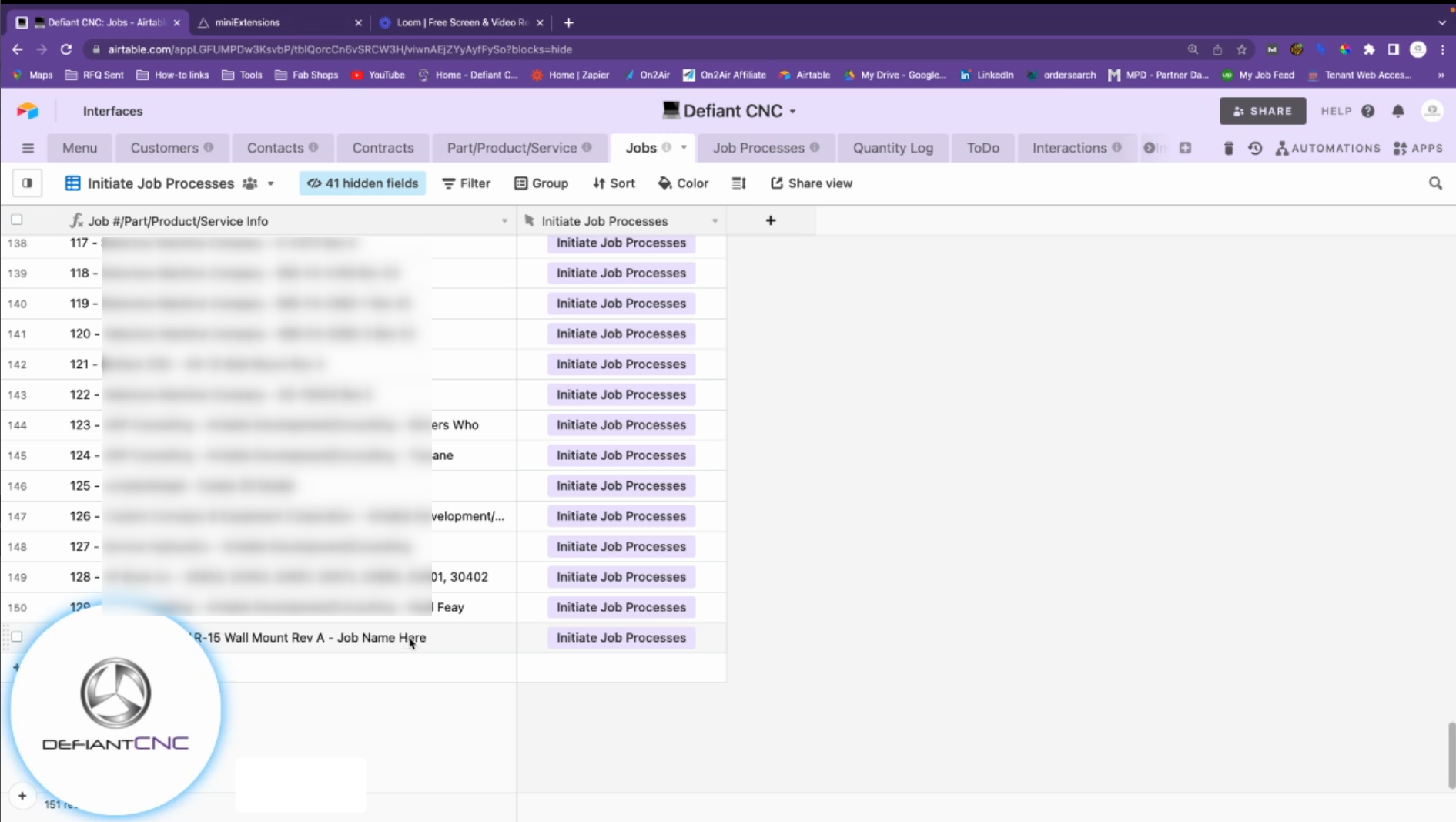 Having the data available next to the machine was great, but they were bouncing back and forth between multiple tables in their Airtable base. They had to view various tables containing parts numbers and specifications, diagrams and images, specific milling needs, and the customer's order with additional requirements to even begin the machining process.
It was confusing and slowed down the process constantly switching between tables. It was challenging to get a visual overview of everything needed to manufacture a part. Not only was it a headache for the Defiant CNC machine shop, he saw the same struggles for his ERP systems customers.
Needs
Dashboard overview of a part to be manufactured
Multi-table record editing and viewing from 1 dashboard
Create new records from a linked record
Edit linked records
Easy-to-use for all employees
As a customer and fan of other On2Air apps, Jeremy jumped at the chance to use On2Air Amplify for his machine shop base and his ERP systems customers. He immediately saw how helpful it would be to have an Airtable dashboard and a snapshot view of all the information they would need to manufacture a part.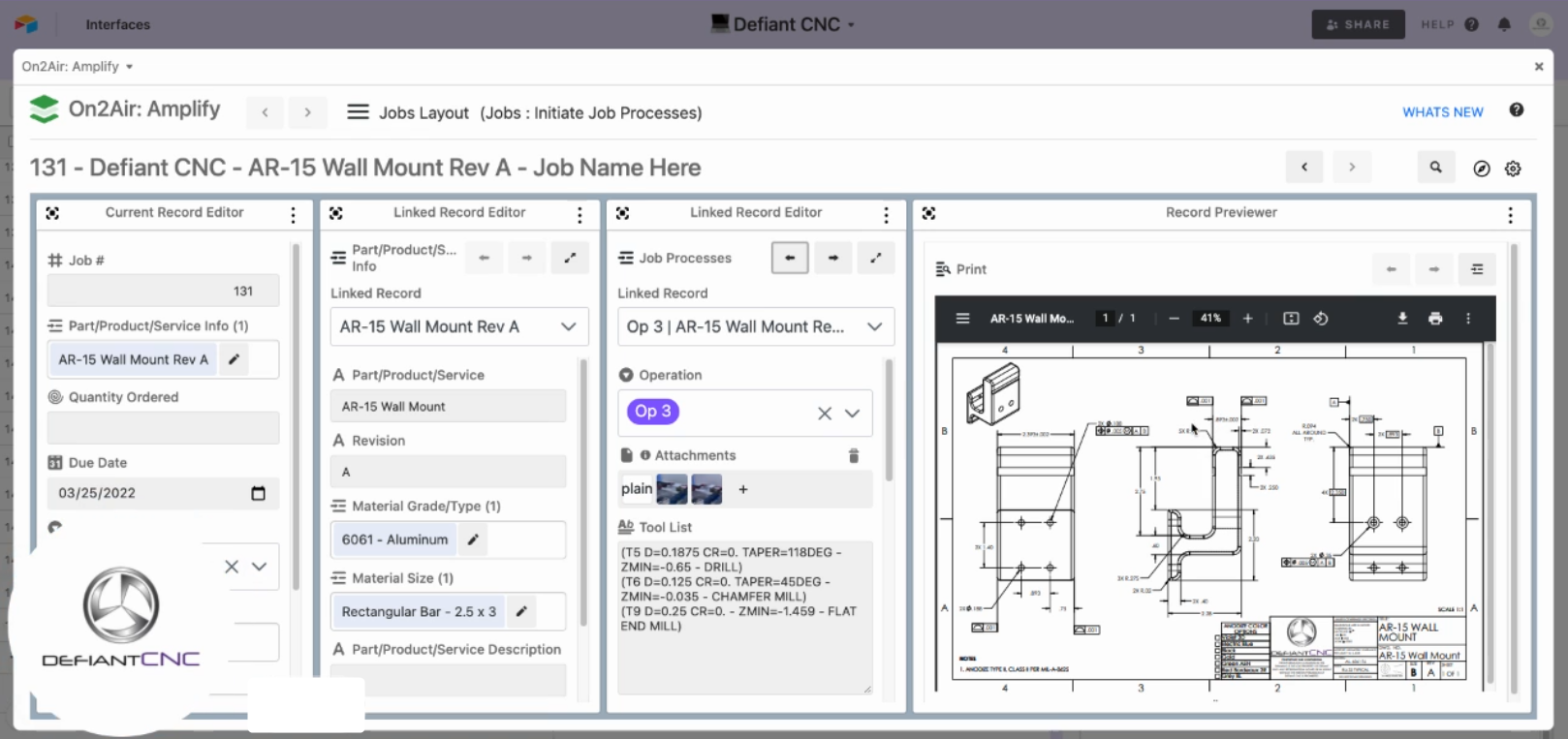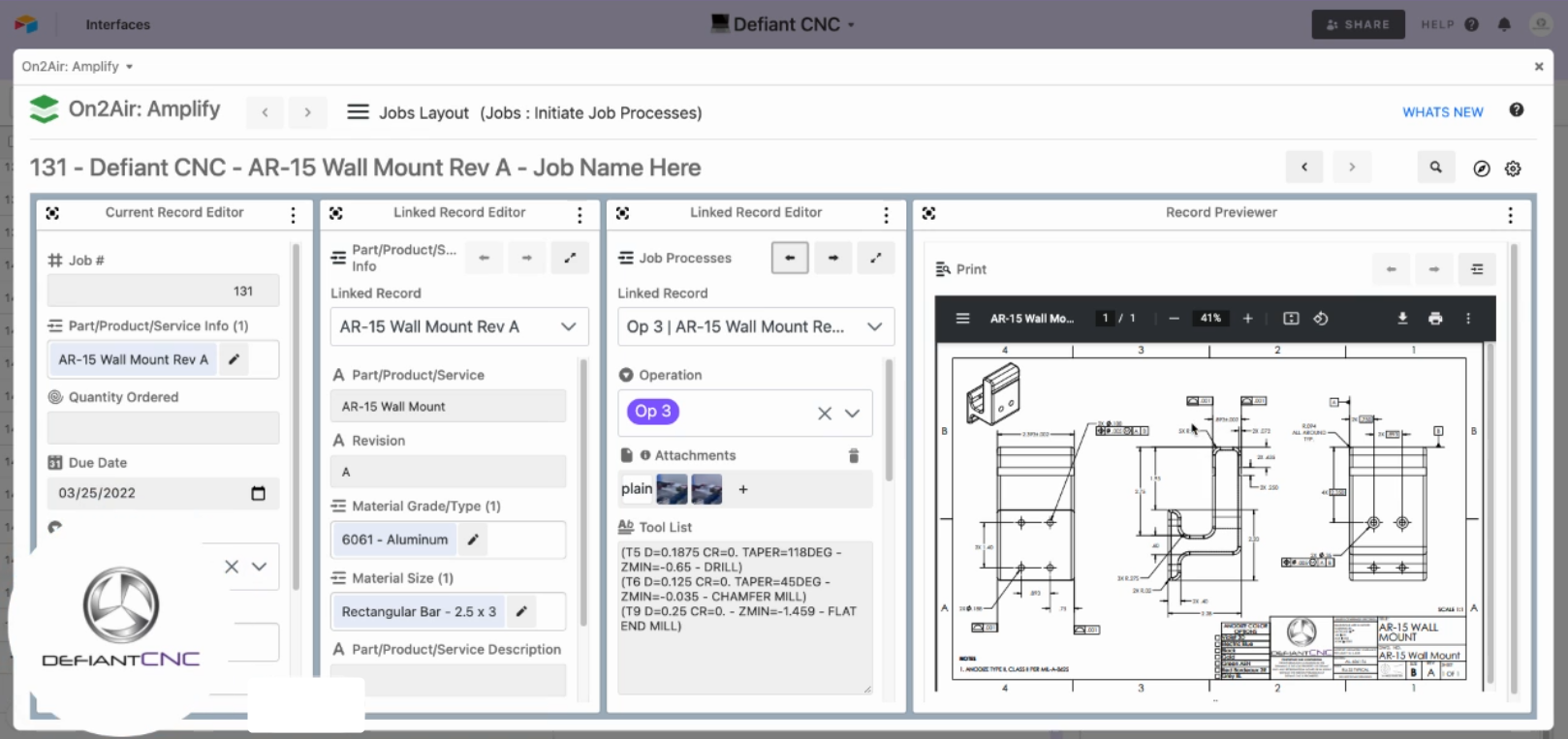 He added the On2Air Amplify app to his manufacturing business Airtable system. He uses the Current Record Editor, Linked Record Editor, and Record Previewer blocks on his Amplify dashboard. He also created a custom record layout by displaying only specific fields on his dashboard.
Now, each time they manufacture a part, they can create the part record, link all the records together, and use the On2Air Amplify dashboard to view parts and process info, blueprints, images, machining specs, and other relevant data.
Dashboard in Airtable base to get a quick overview
View multiple tables in Airtable base at once
Add new records from the dashboard
Custom record layout design
Custom dashboard design
View part diagram images and PDFs
Switch between records easily