Manage and Organize Your Airtable Extensions
If you have multiple Airtable extensions in multiple dashboards, there's a simple way to manage all of them at once. The Airtable Extensions administration dashboard was made for adding, removing, and managing Extensions.
Here's how to use the Airtable Extensions administration dashboard.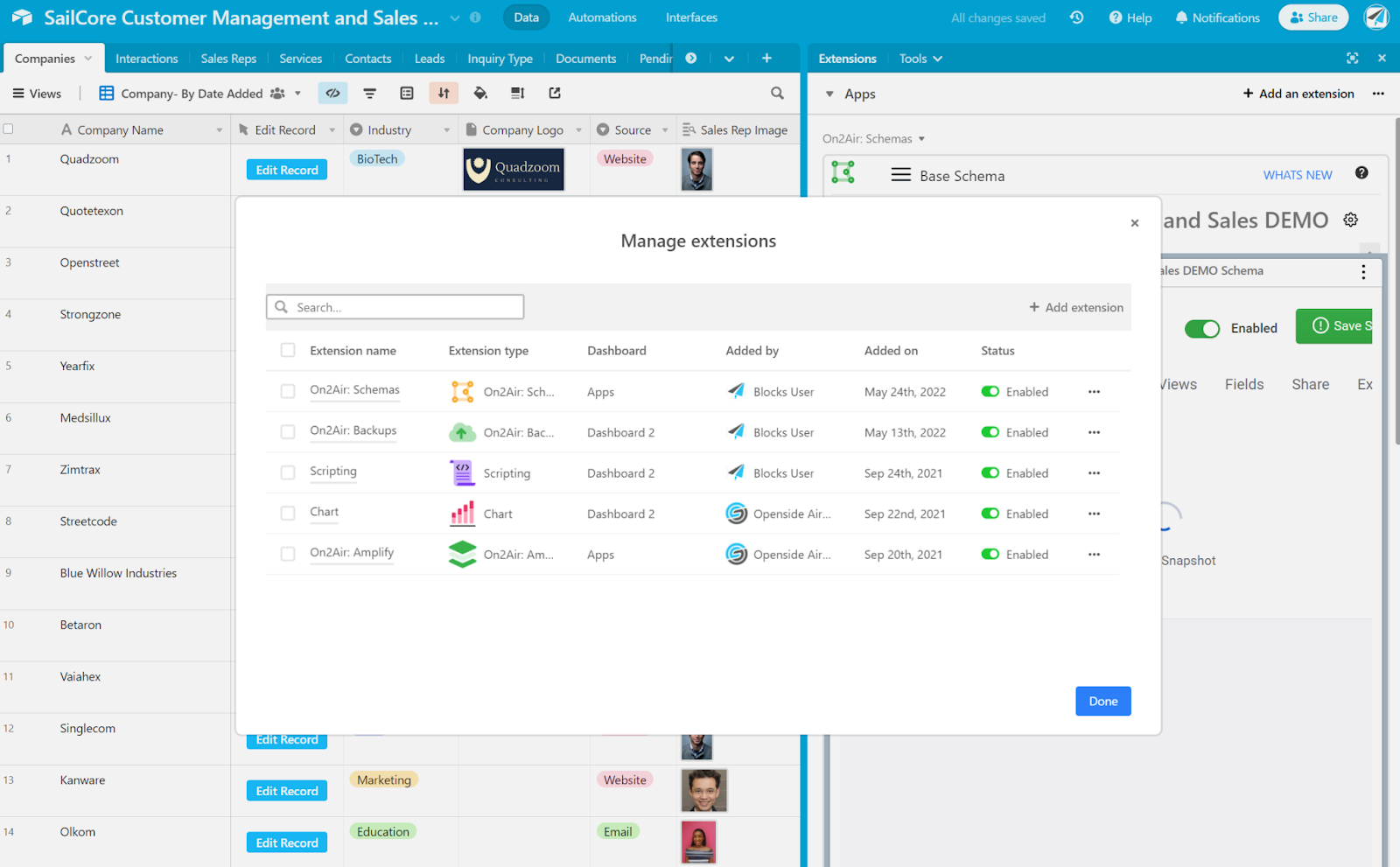 Learn more about Airtable Extensions
Airtable Extensions: An In-Depth Guide

How to Organize Your Airtable Extensions
Open up your Extensions menu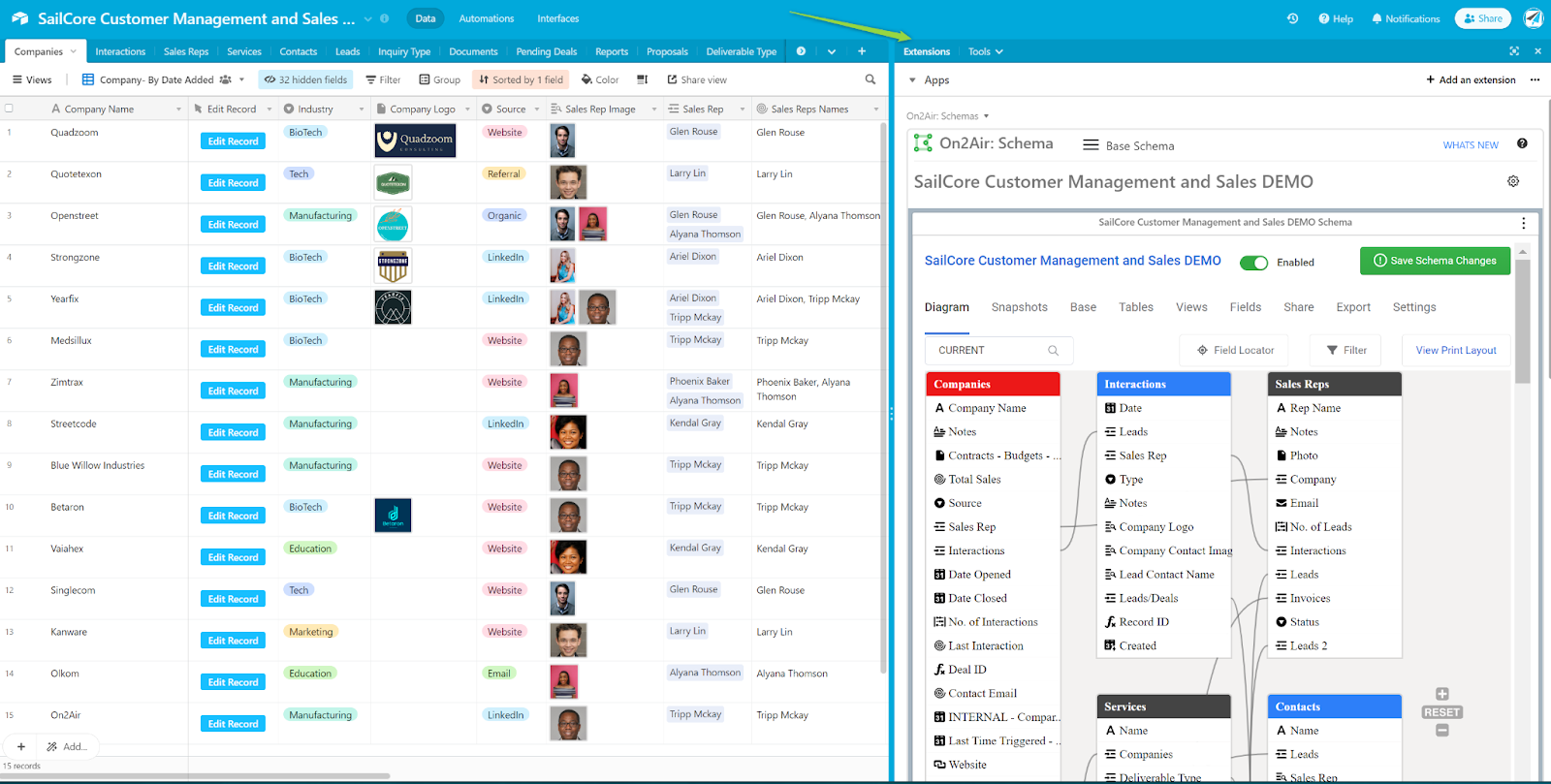 Click on an Extension dashboard name and choose Manage Extensions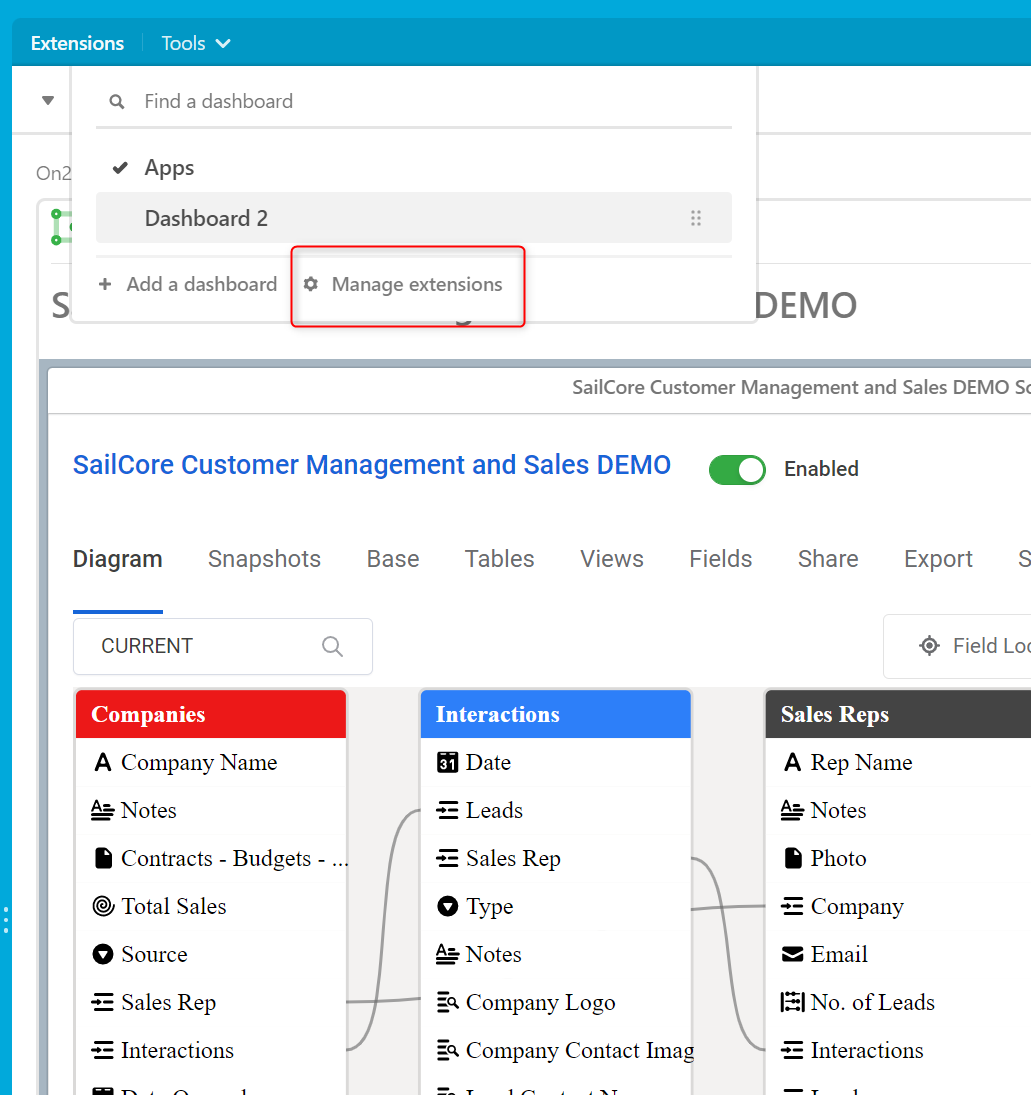 From here you'll be given a list of all of the Extensions in your Airtable base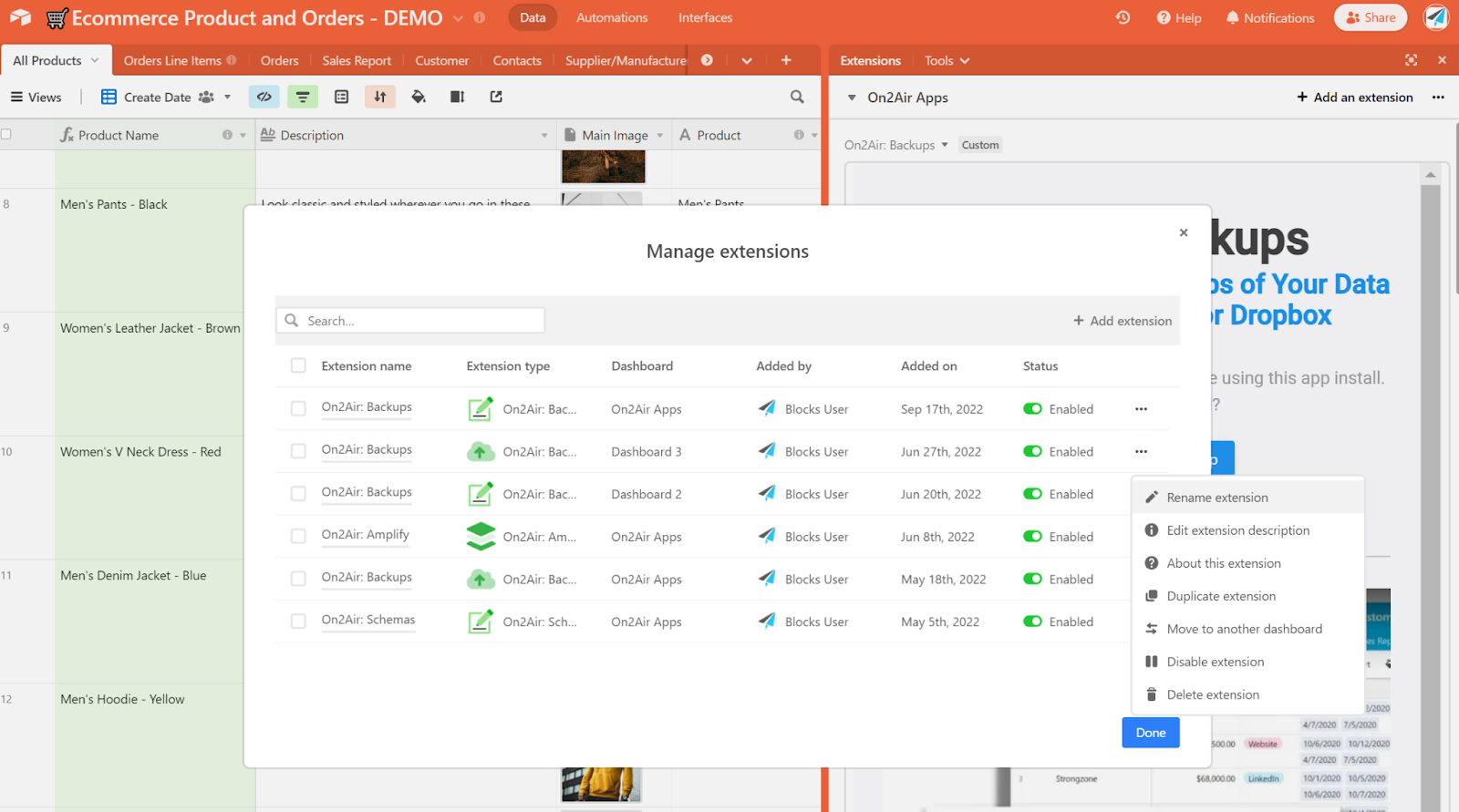 The administration screen shows you:
Extension name
Type
Which dashboard it's on
Which user added it
The date it was added
Option to enable or disable it
You can also rename them, duplicate them, move to different dashboards, and add new Extensions from the dashboard.

Learn more about On2Air Airtable Extensions
On2Air Extensions and Apps for Airtable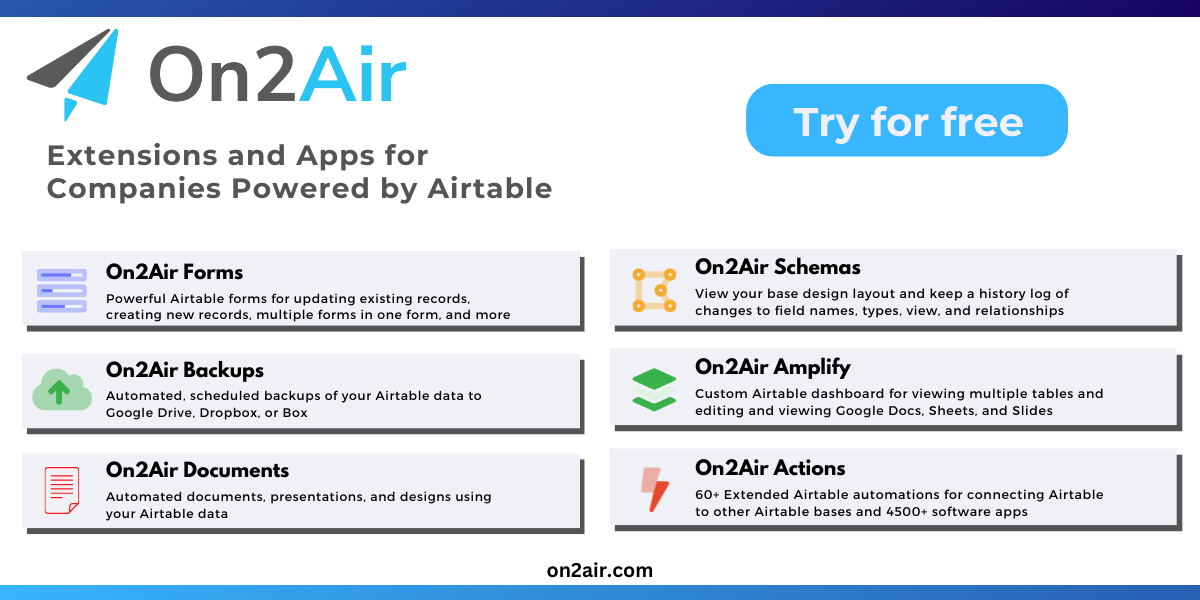 1 Minute Tutorial Video about Airtable Extensions
This is a really great way to see all the Extensions in your base and manage everything. (This video refers to Extensions as Apps, which is what they were previously called.)
Organize Your Airtable Extensions
The Extension dashboard makes organizing and managing your Airtable Extensions much more efficient and enhances base security.
See how LKF Marketing Uses On2Air Backups to Automate Backups of Their Company Data from Airtable