At On2Air, we're focused on ensuring companies protect their data with our premium Airtable backups app, On2Air Backups.
The tutorial you're looking for is no longer active.

On2Air Backups automatically backs up your Airtable data to Google Drive, Dropbox, or Box on a schedule.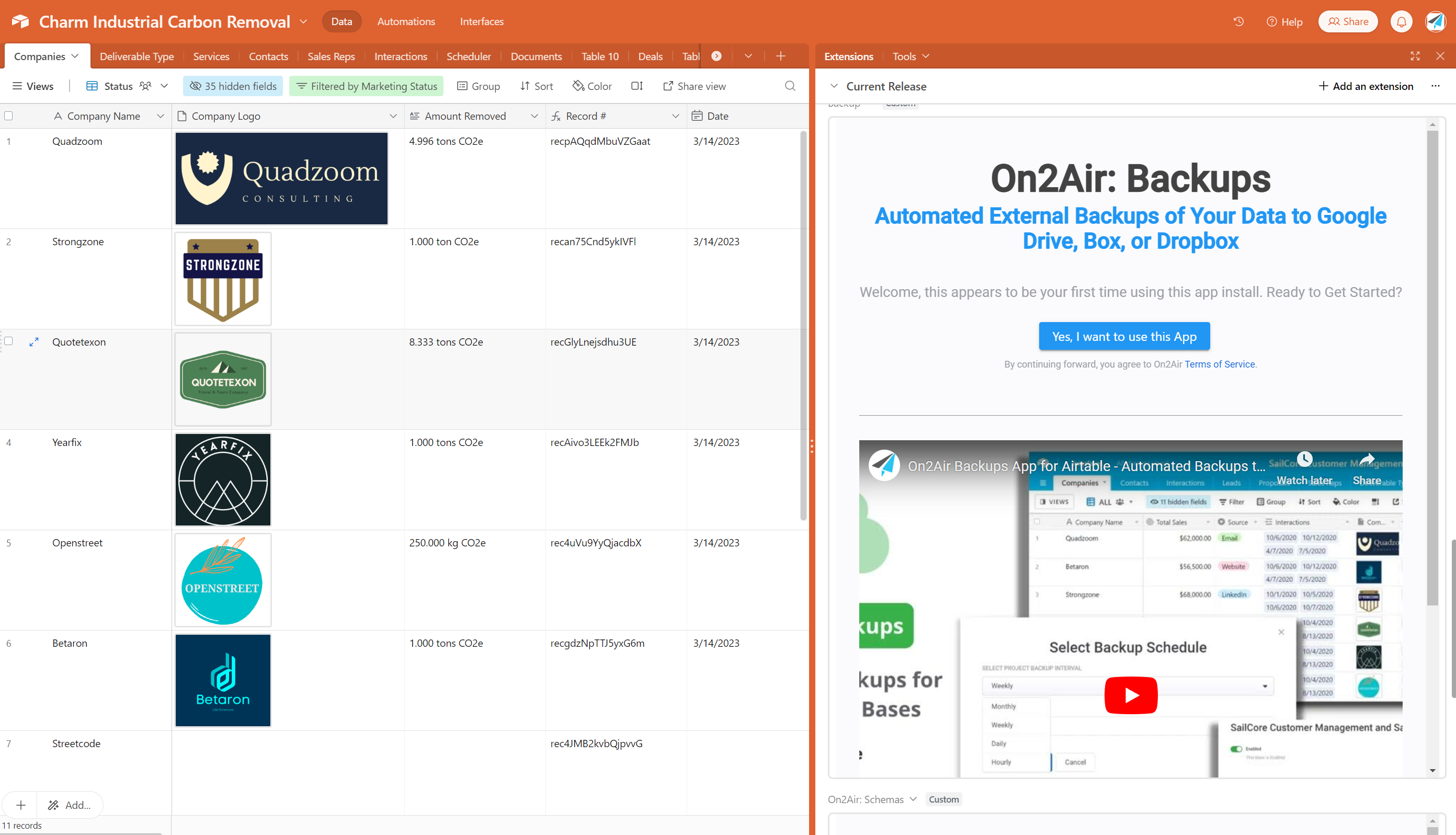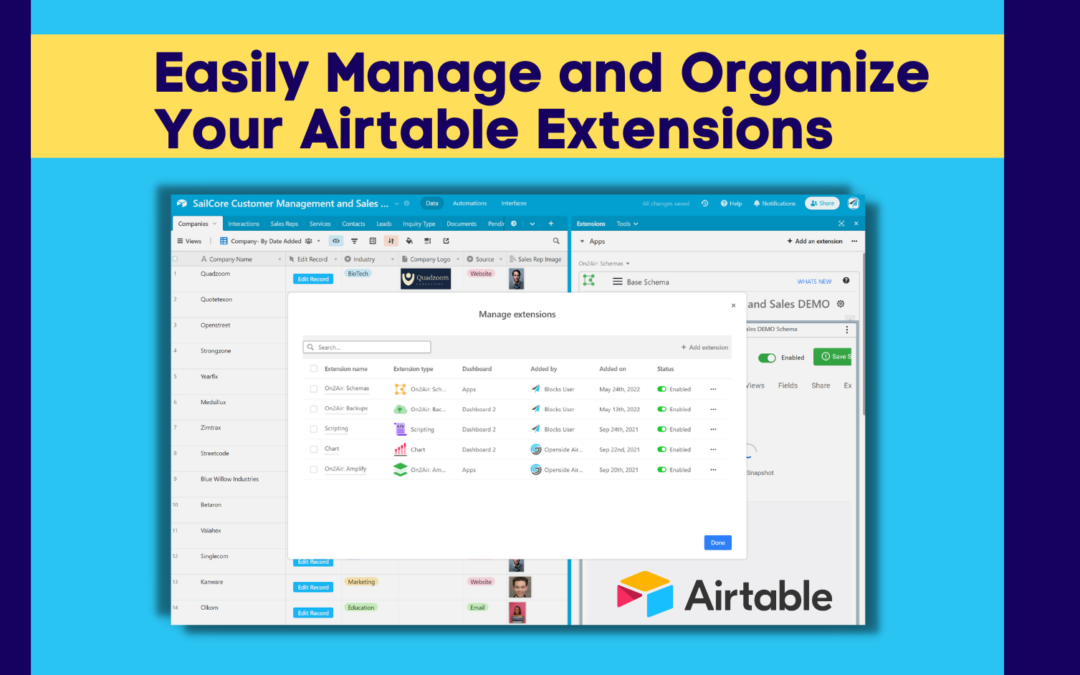 If you have multiple Airtable extensions in your base, there's a simple way to manage all of them at once. Here's how to use the Airtable Extensions administration dashboard made for adding, removing, and managing Extensions.
read more