Have you ever wanted to open an Airtable base table, view, or record from your iPhone home screen?
You can with the Shortcuts app and the Airtable app. It will create a home screen widget on your iPhone that opens to a specific place in your Airtable base.
In this article, we'll show you how to set up the widget shortcut in just a few steps.
Once you set up the shortcut, you'll be able to open your frequently used or favorite Airtable base, table, view, or record from your home screen with one click.
You can:
View any open orders for your Ecommerce store
Track where your sales leads are in your pipeline
View project tasks for your consulting clients
Track current real estate transactions or properties you have available for sale or rent
Automate documents from a record
If you want someone to view only specific data from your base instead of giving access to your base, use On2Air Forms to create Airtable forms with custom filters. See our guide on How to Display Data From Your Airtable Records on Your Forms.
Getting Started
To create the home screen shortcut, you'll need to download the Airtable app and the Shortcuts app from the App Store on your iPhone to set this up.
For this tutorial, you'll also need to use a computer for the initial setup to grab the specific base, table, or record URL. (unless you have this formula for the record URL already in your base) Once you copy the URL, you won't have to use the computer again for the setup.
How to Set Up the Airtable Shortcut
First, we want to get the base, table, view, or record URL from Airtable.
From your computer, open the Airtable base, table, view, or record you want to have open each time you click the button on your phone home screen
Copy the actual URL from the browser bar

Your URL structure will look similar to this:

Paste the URL into a Notes field in your Airtable base (or any app that syncs to your phone, such as your notes app). This way, you can copy the URL into the Shortcut on your phone.
Related: Make sure your Airtable base is designed and set up correctly with our checklist guide – 15 Airtable Design Best Practices: What Companies Need to Know

Creating the Shortcut in the Shortcuts app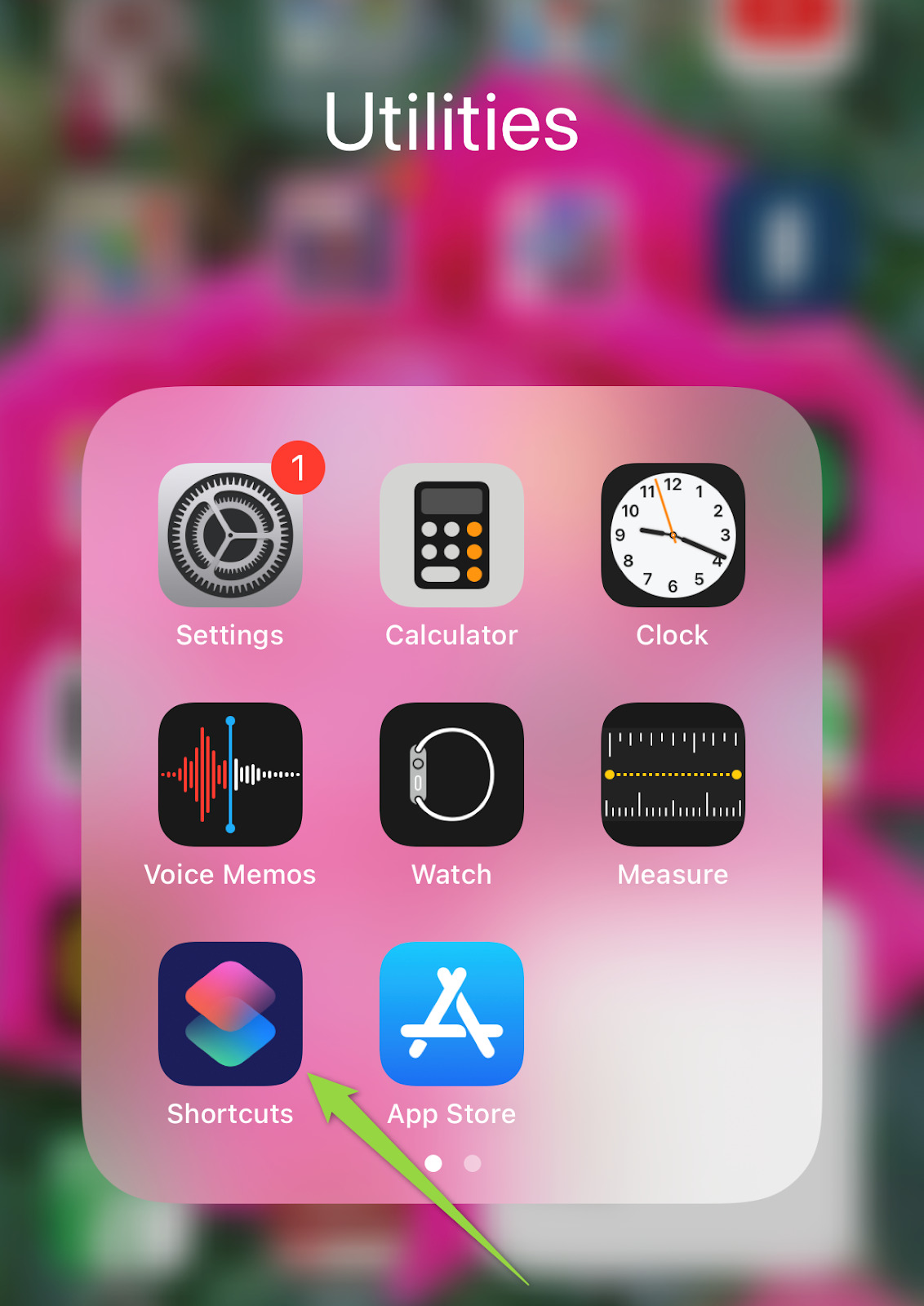 Click the + icon at the top to create a new shortcut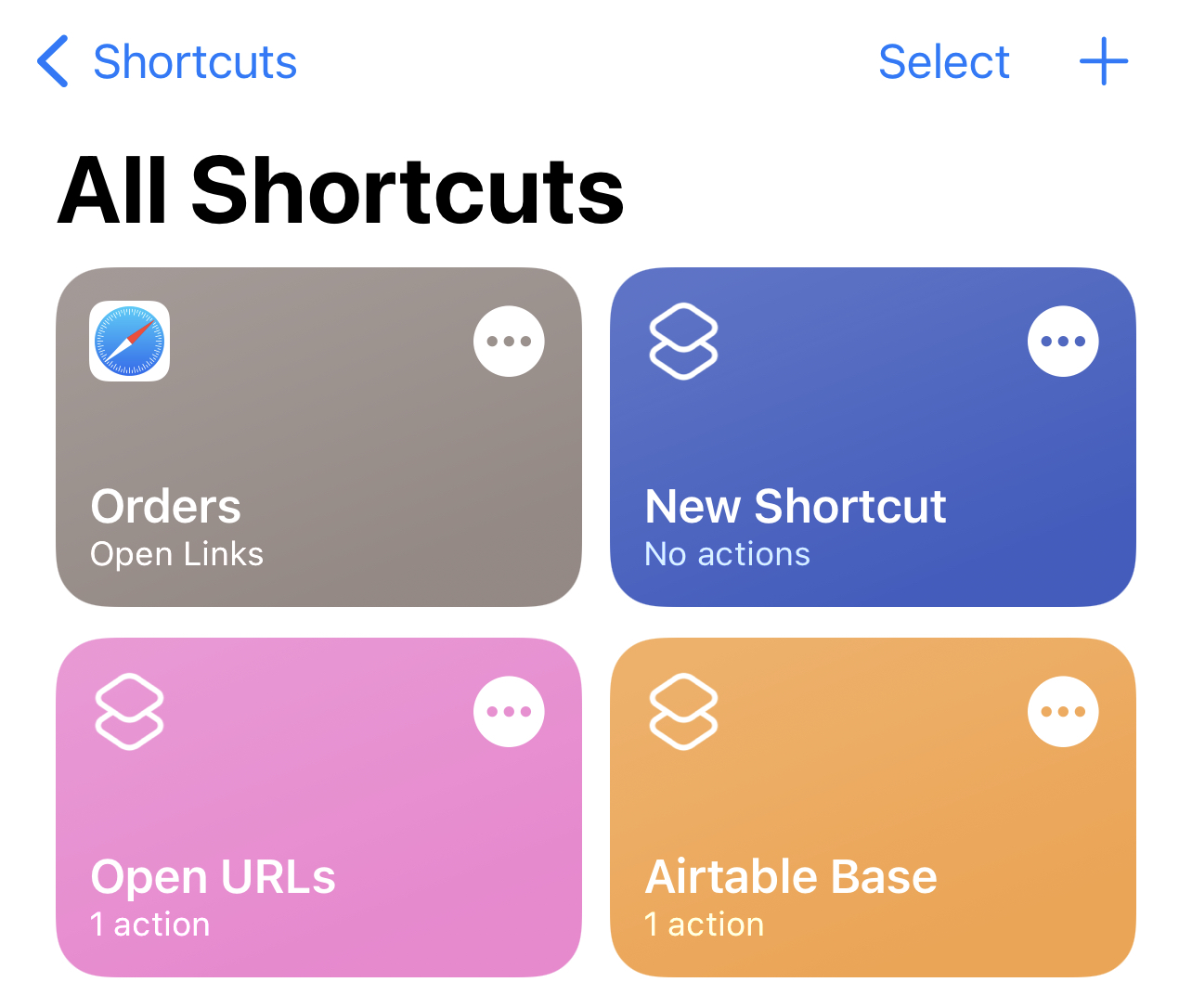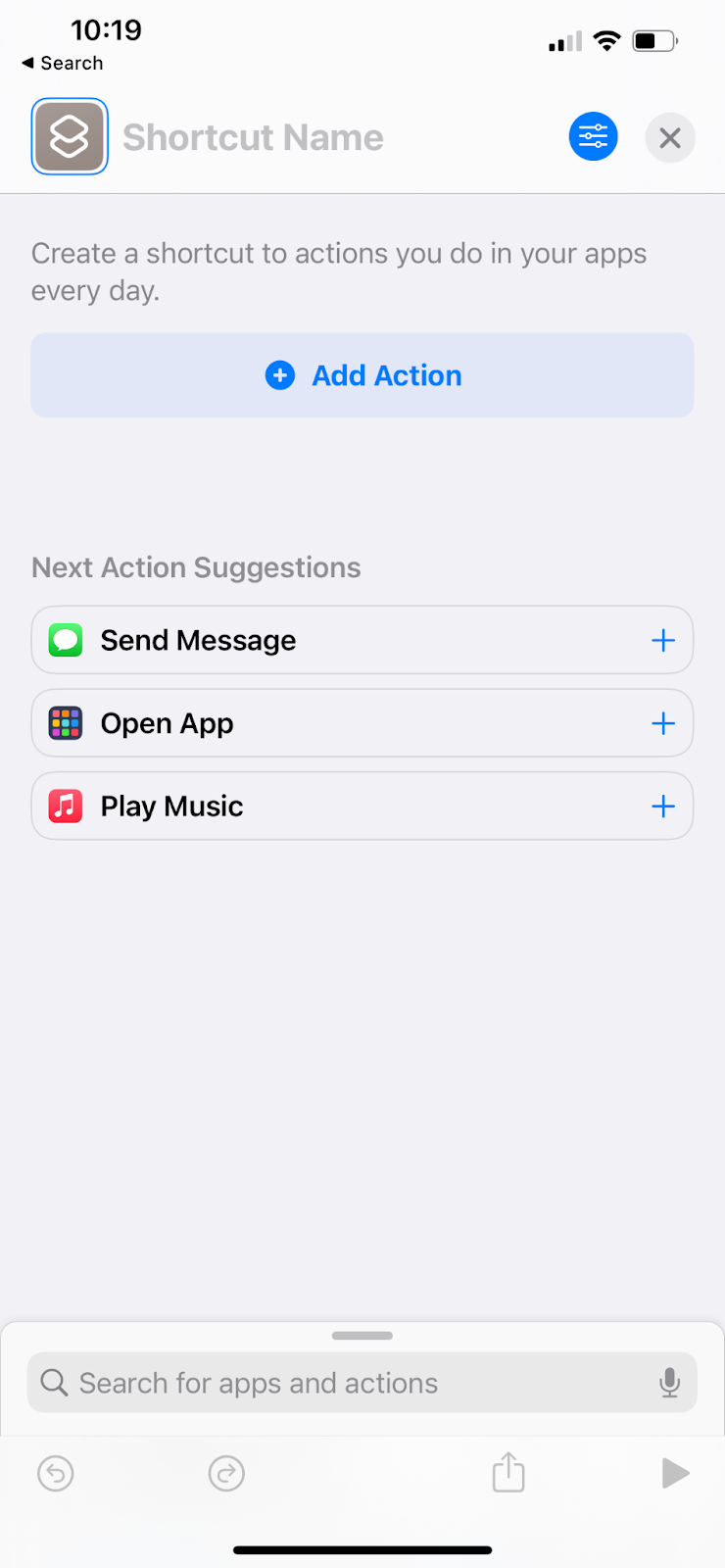 Search for the the 'Open URLs' Action and click it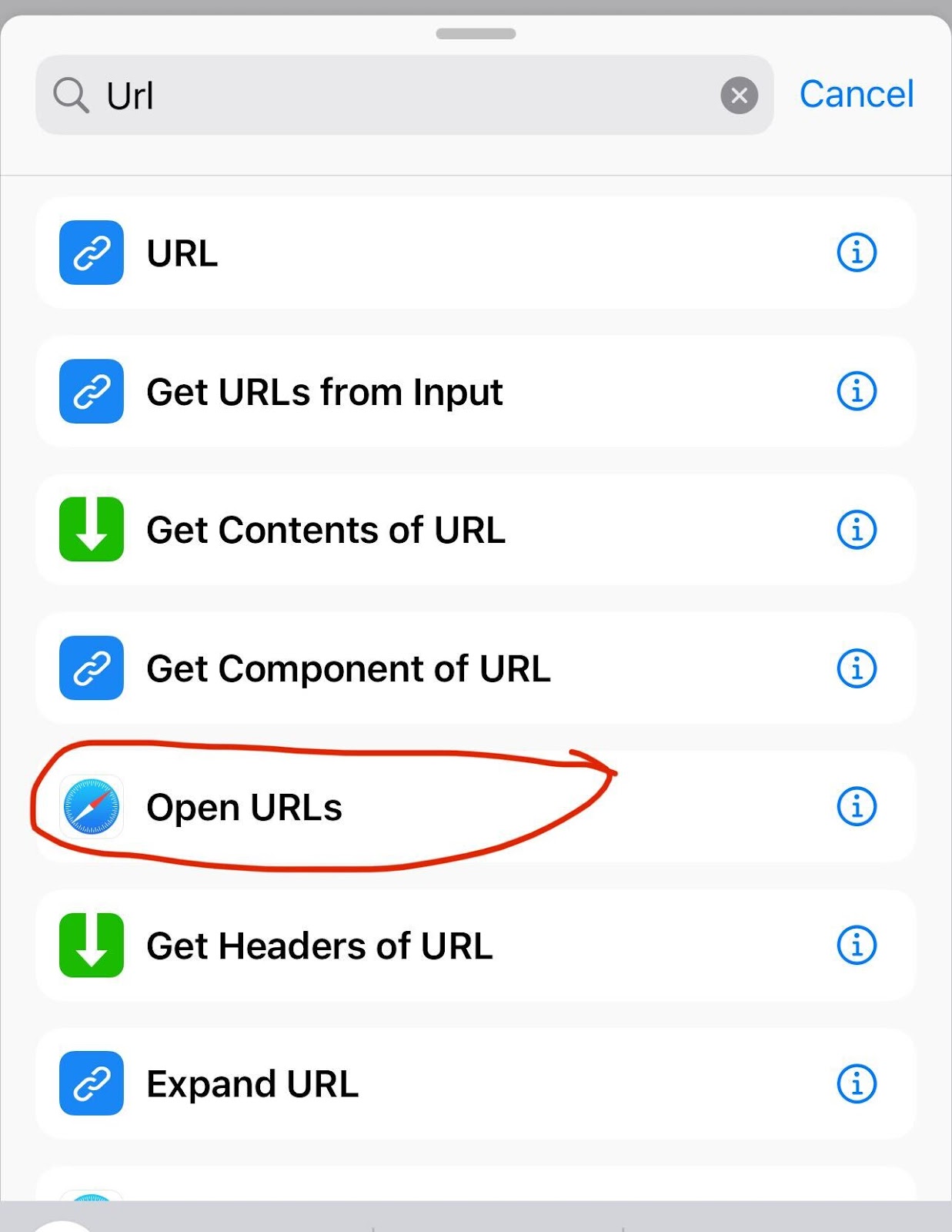 Copy the URL you saved in your Airtable base and paste it into the URL field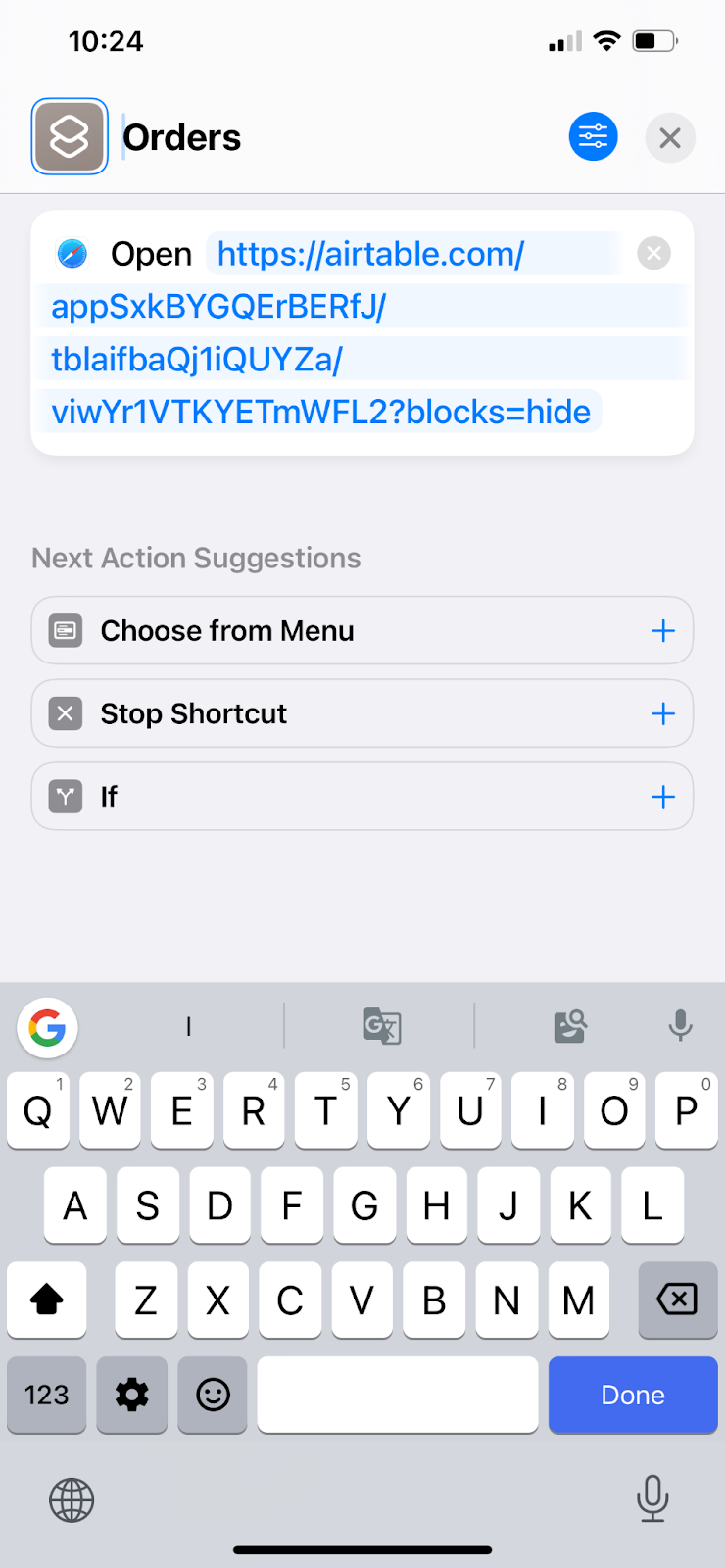 Rename your Shortcut to whatever you need. You can do this by clicking the Open URLs title.
You can now click the X to escape out of the Shortcut setup
Now that you have the Shortcut setup, you need to add the home screen widget button.
Related: Learn How LKF Marketing Creates a Backup of Their Airtable Bases with On2Air Backups and Ensures Their Clients' Data is Safe
Adding the Airtable Widget to your iPhone Home Screen
Find a blank space on your home screen and long-press the spot. All your apps should start to wiggle, and you'll see a + button on the top left. Click the + button.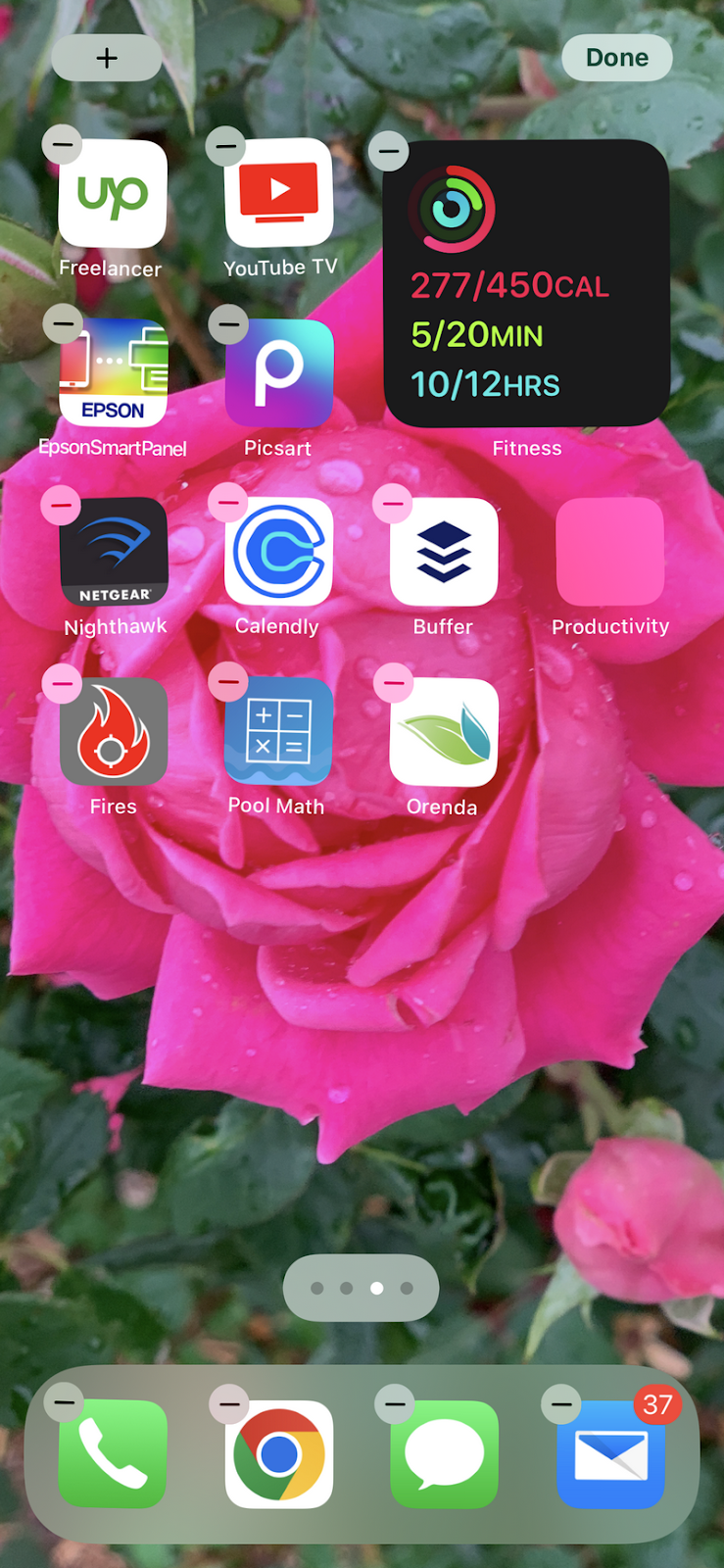 In the Search Widgets field, type Shortcut and choose the Shortcuts app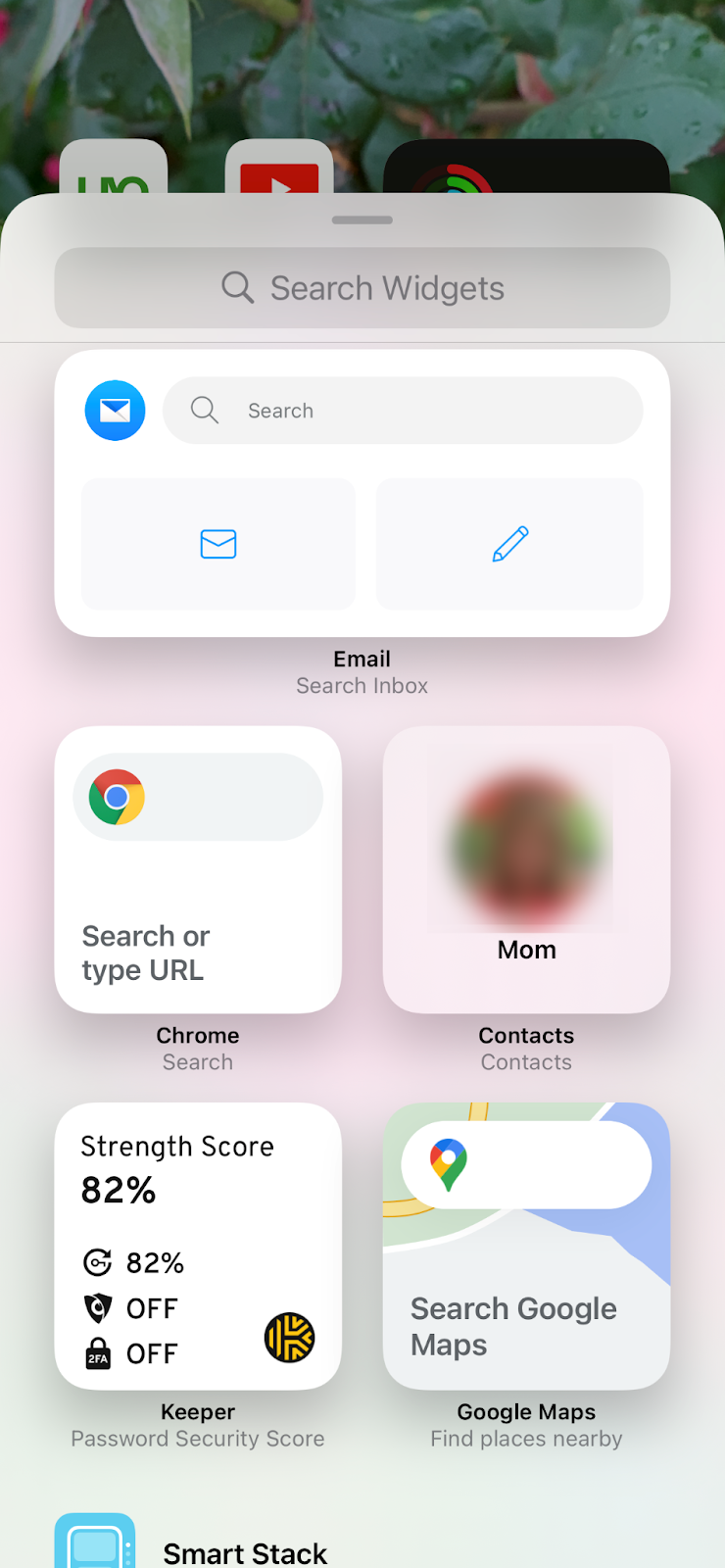 You should now see the Shortcut you just created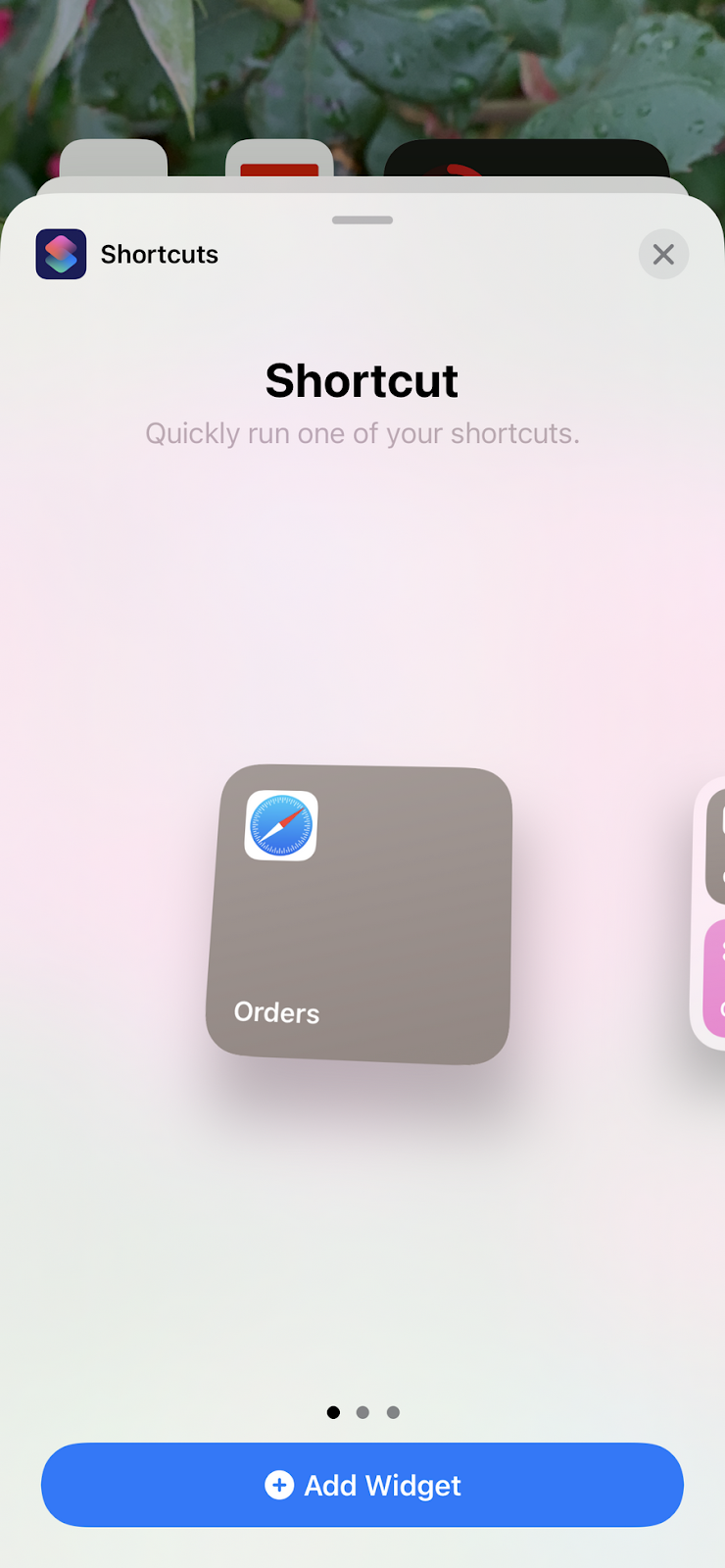 Click Add Widget and add it to your Home Screen wherever it's most convenient for you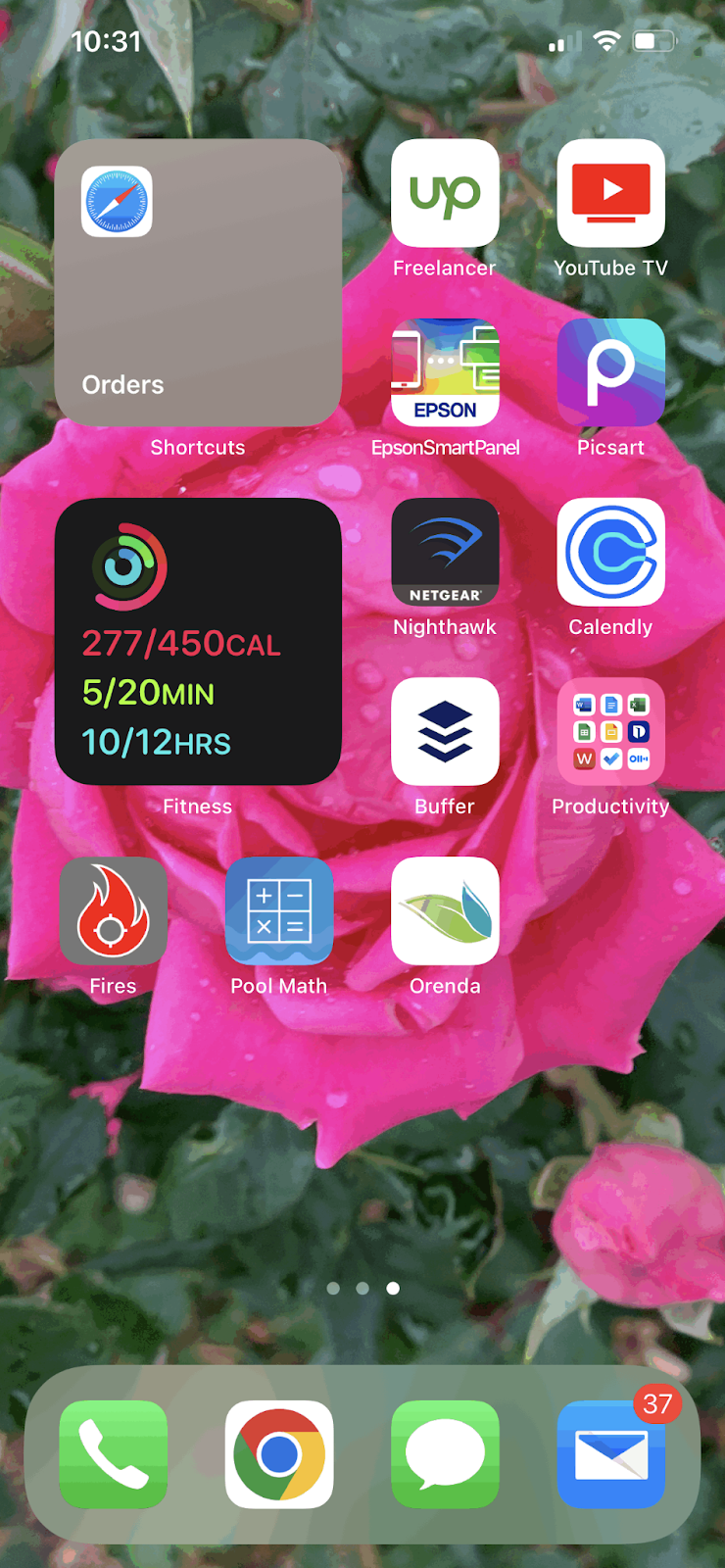 Now, test it out by clicking it!
You will need to click Allow if a popup shows up and asks if you want to open it in your browser. Even though it says it will open in your browser, it will open the Airtable app. You should only have to do this part one time.
The Airtable app will open, and then the base, table, view, or record you chose will open!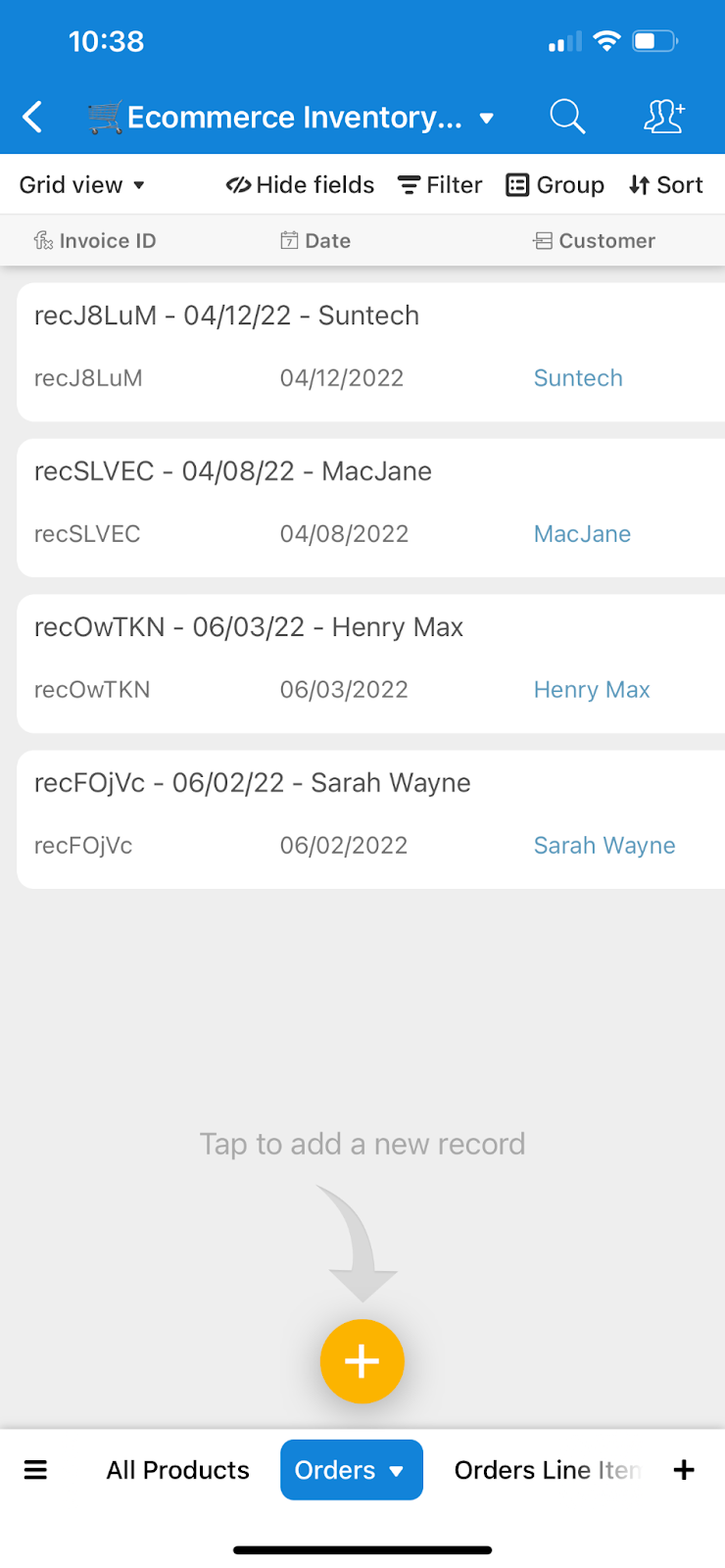 Related: Check out our free Airtable CRM template
Final
With the Shortcut set up, just press the Widget button each time you want to open your data record. It's a simple way to quickly access information on the go.
For more Airtable-power, check out On2Air apps to help run your business with Airtable.