At On2Air, we're focused on ensuring companies protect their data with our premium Airtable backups app, On2Air Backups.
The tutorial you're looking for is no longer active.

On2Air Backups automatically backs up your Airtable data to Google Drive, Dropbox, or Box on a schedule.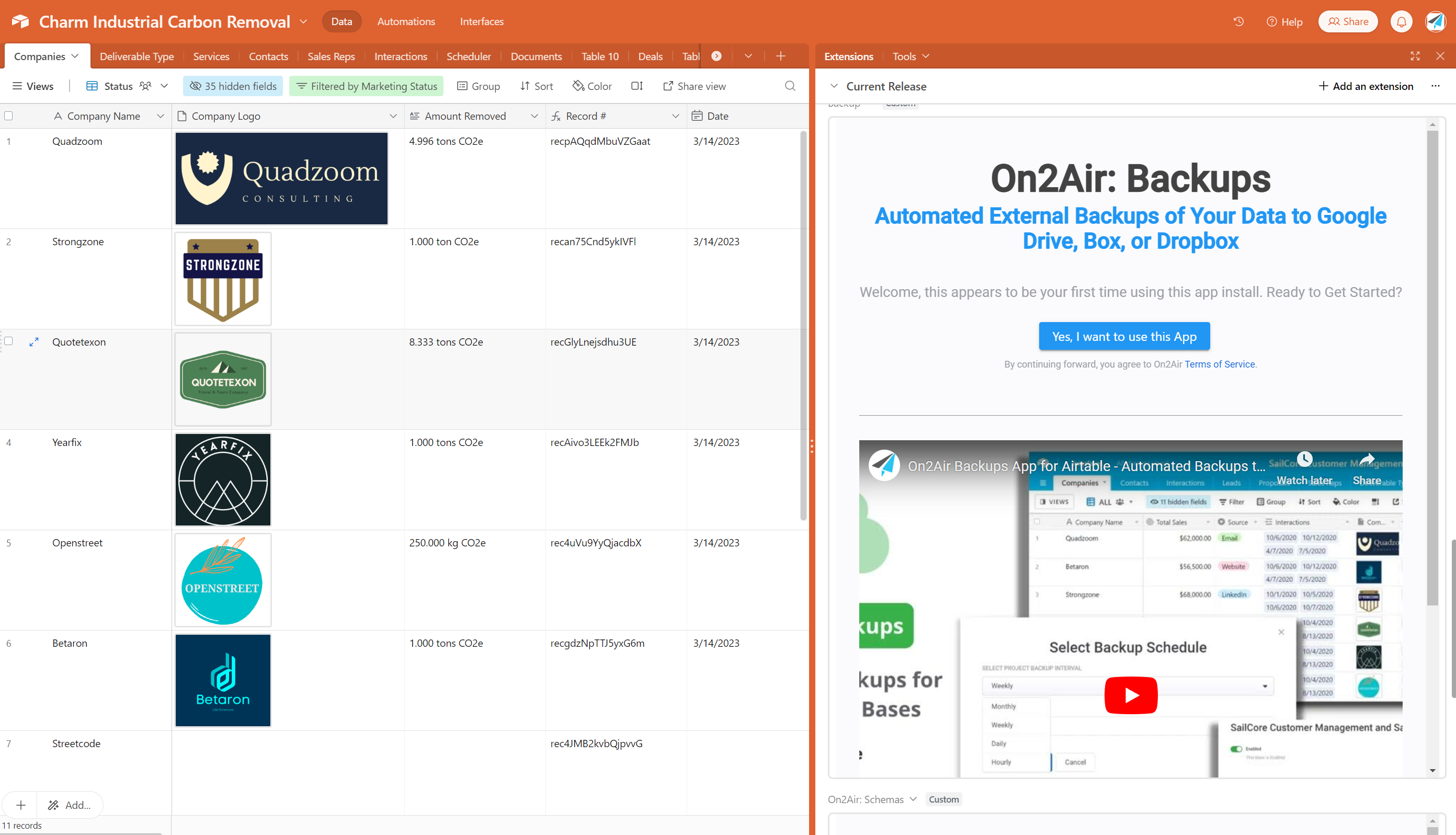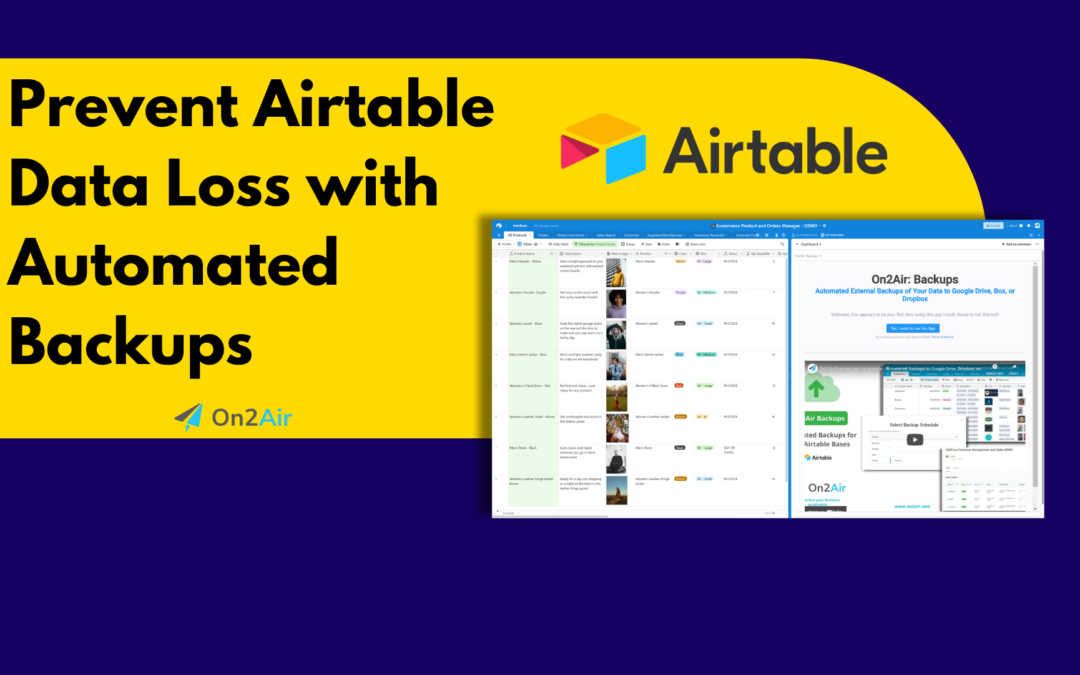 Imagine you woke up one day, sat at your computer to start working and realized you lost some or all of your valuable business data. In this article, we'll guide you through the process of scheduling automatic backups for your Airtable data using the On2Air Backups extension. We'll show you how to keep your information safe and secure, so you can focus on what matters most—running your business.
read more