At On2Air, we're focused on ensuring companies protect their data with our premium Airtable backups app, On2Air Backups.
The tutorial you're looking for is no longer active.

On2Air Backups automatically backs up your Airtable data to Google Drive, Dropbox, or Box on a schedule.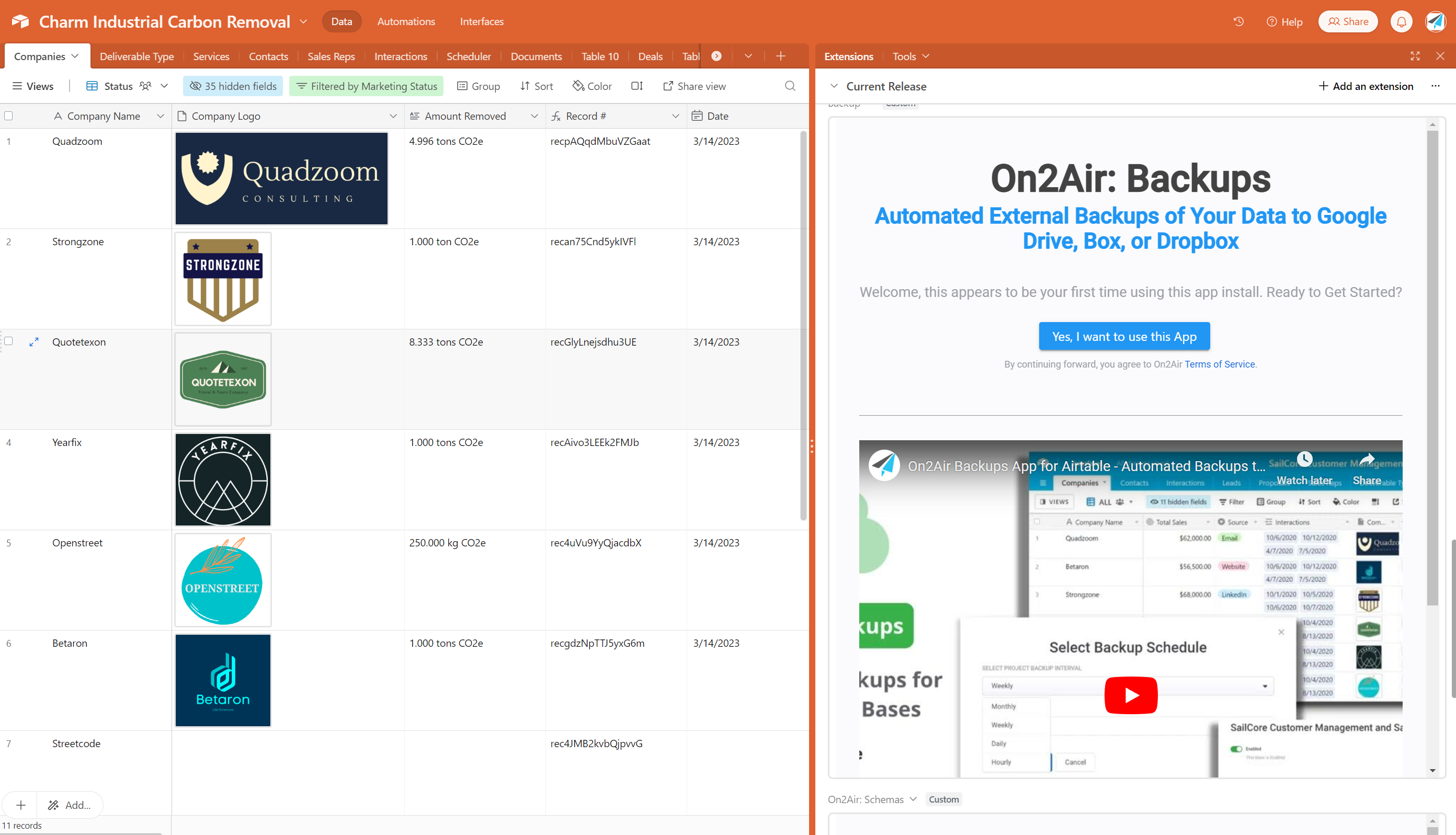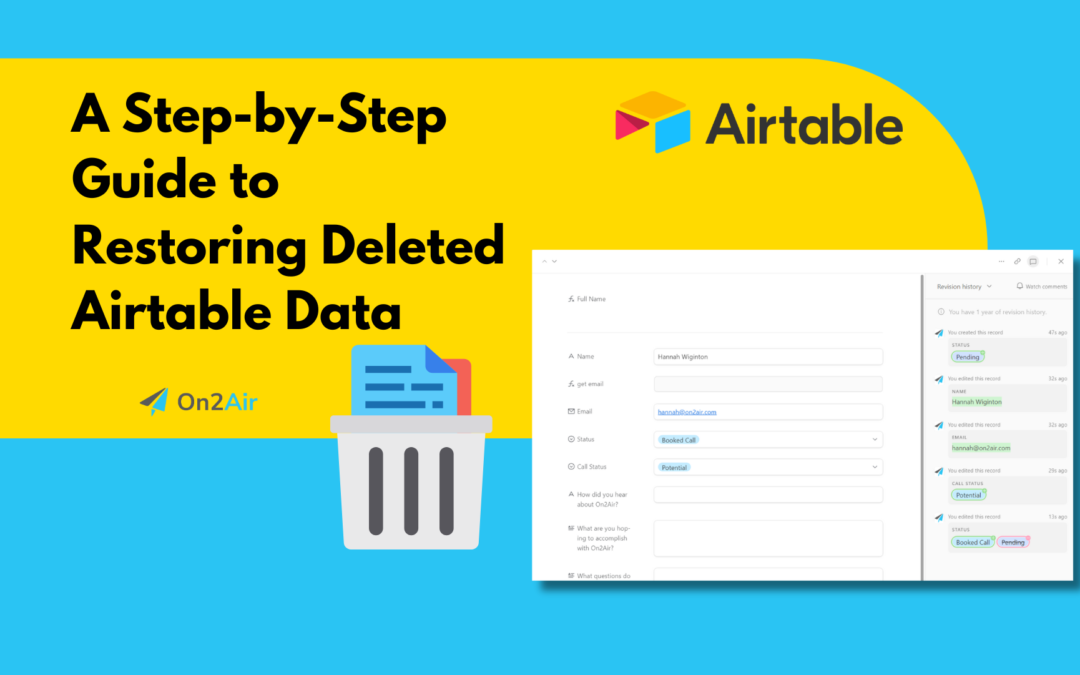 Data loss in Airtable through accidental error, incorrect automation setups, human-error, or anything else can be devastating. If you've just discovered that you've lost some data or you fear it will happen to you, this is the source you need. In this tutorial, you'll learn step-by-step what you need to do to restore your Airtable data.
read more