Here are our 3 most helpful Airtable articles for the year, plus a couple of free templates!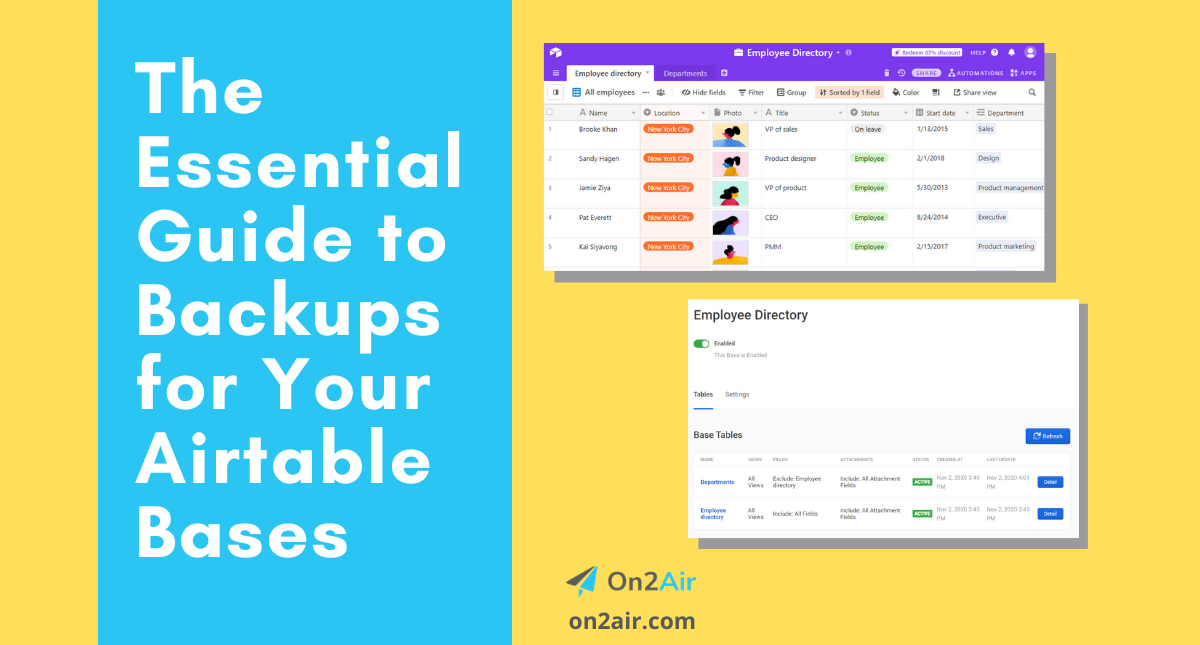 Having a backup of the company information you've stored in Airtable is vital. Whether it's in your client contracts, part of your company operating procedures to have a local version, or gives you peace of mind, you can always have a backup copy of your data outside of Airtable. This guide provides ways to automatically or manually back up your data.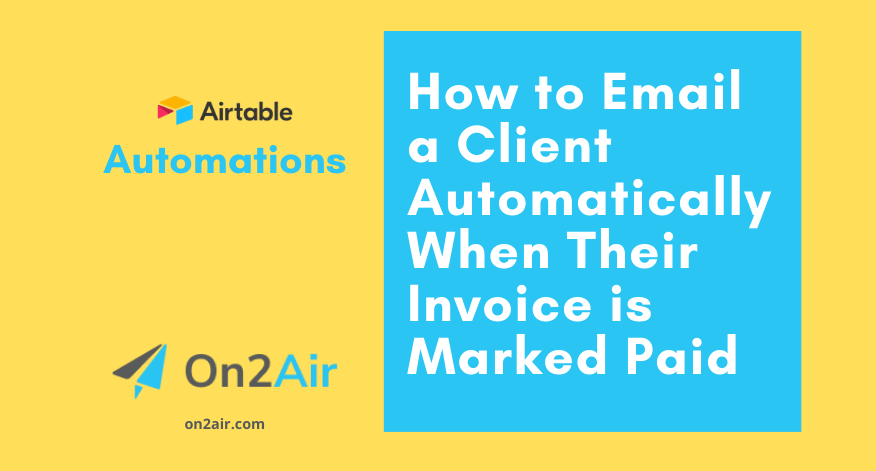 Sending automatic emails to your clients save you and your client time. In this example, we'll show you how to email your client an 'Invoice Paid' email when you mark an Invoice as Paid. You don't have to take extra steps to export the invoice and then email it to your client. You can email them directly from your base!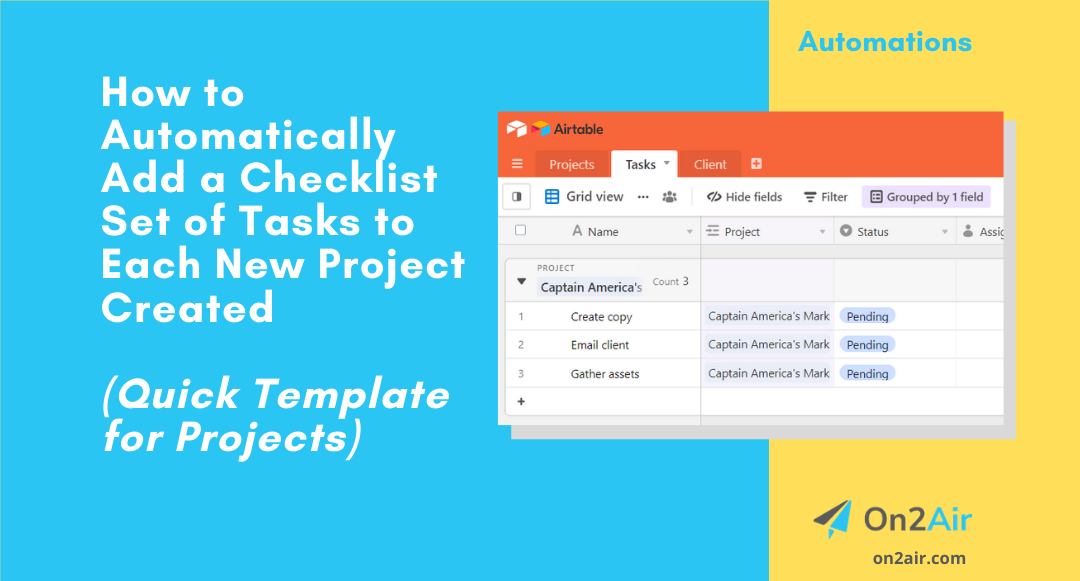 Many times, when starting projects, they require the same set of tasks to kick off the project. This can be for websites, development, digital marketing, or any type of services consulting and implementation. With Airtable Automations, you can create an automation to add a set of tasks every time you create a new project. This automation will save you time and monotonous manual data entry.
Templates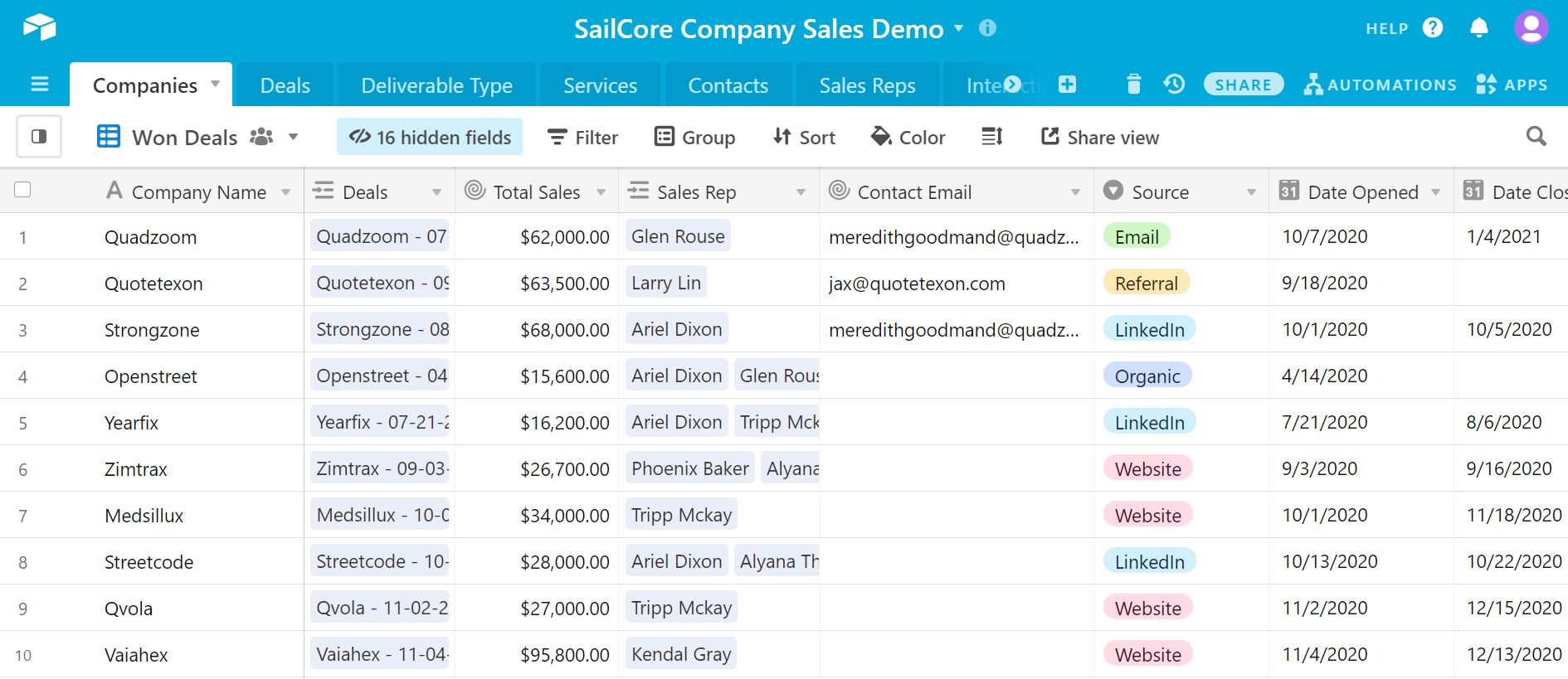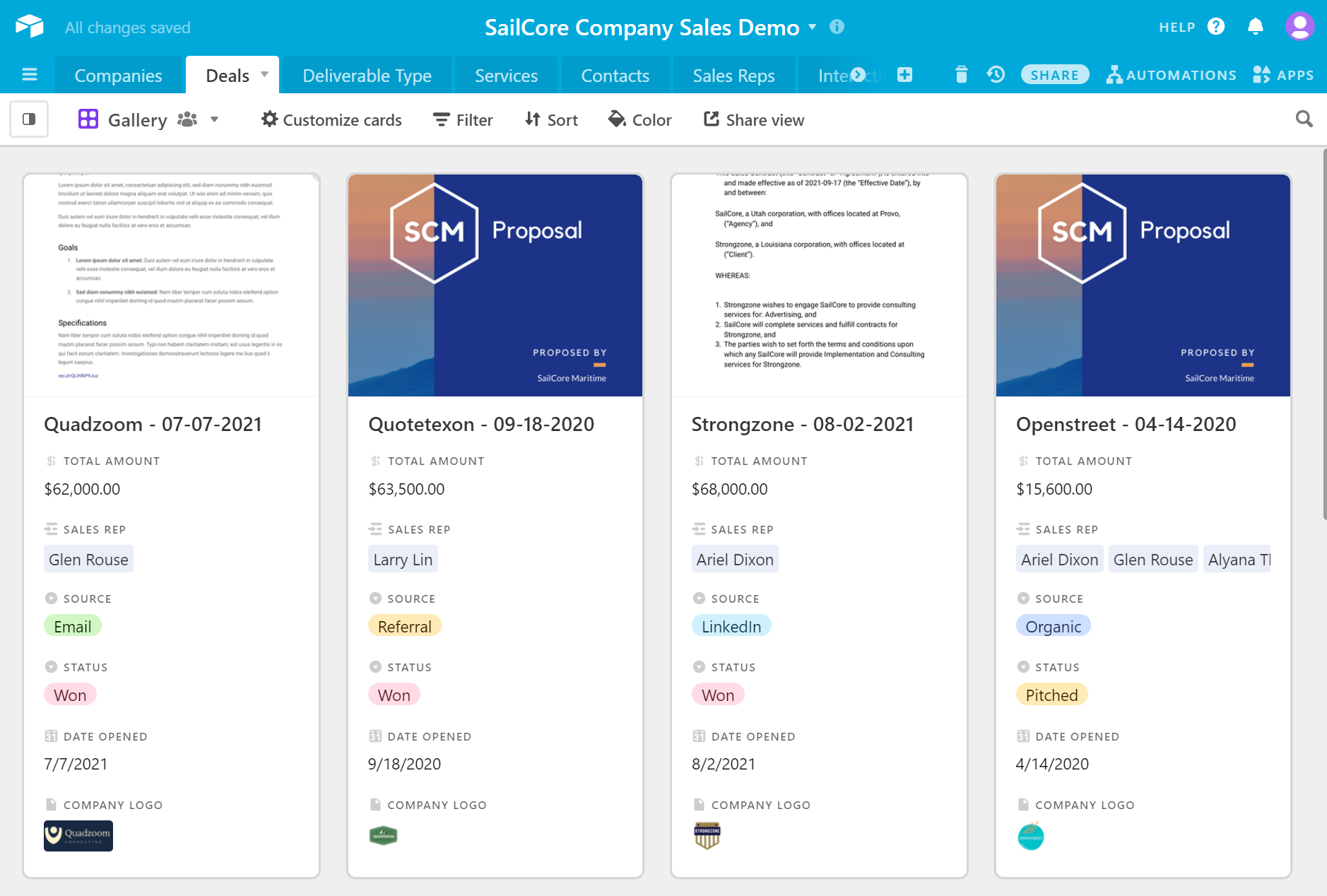 Use this Airtable Sales and Customer Base Template to easily store all your essential company information. This base contains tables to track your Company clients, Contacts, Deals, Sales Reps, Deliverables, Services, Interactions, and Documents.Each table contains multiple fields relevant to the table, such as Company name, address, deal amounts, contracts, status, lead source, Google Doc URLs to files, payments due, email addresses, deliverable types, date contacted, and much more.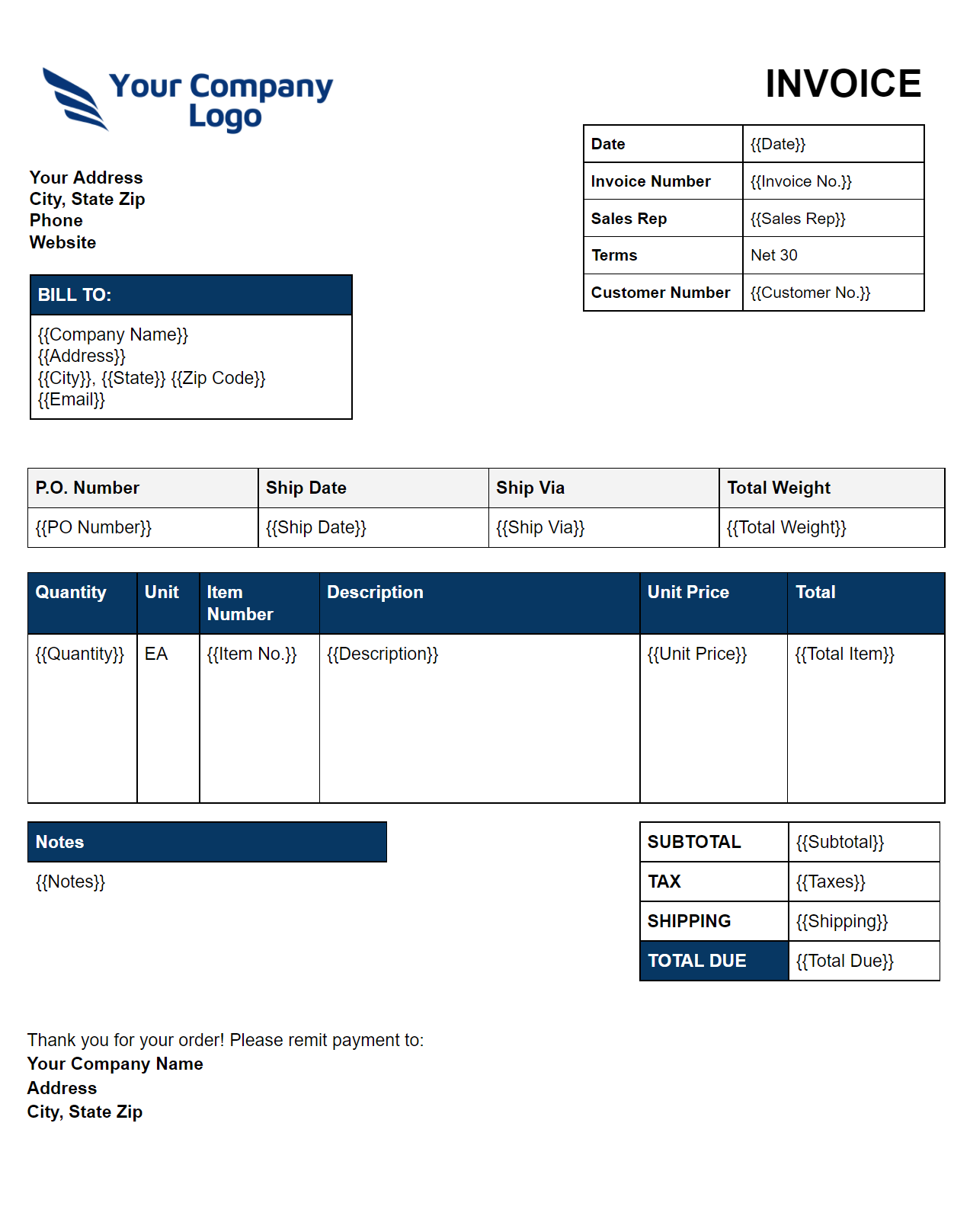 Sales teams and businesses will find this Invoice Template for Google Docs a great way to invoice your customers. This invoice contains the basics such as your company name and address, customer number, PO number, date, item numbers, descriptions, amount, subtotal, tax, and more. When you combine this template with the On2Air Google Functions in our Actions app, you can automate any document you need.
You can use this tutorial to automatically generate invoices in Google Docs using your Airtable data – How to Create Automated Invoice Templates with Airtable and Google Docs
---
If you haven't seen all the new functions in On2Air Actions – be sure to check out this list of over 60+ functions you can use for your Airtable bases.
You can use it to create same table record links (backlinks), automatically create documents in Google Docs using your Airtable data, extract URLs from your Attachments, use the VLOOKUP option (like Excel), find unique values between fields, and much more! Actions is also still the best app for modifying multiple records in bulk!
60+ Airtable Functions in On2Air Actions