Resources
Your Airtable Resource Center and Blog
Learn about Airtable automations, integrations, backups, forms, scripts, and more to make your business better using Airtable.  
Get an in-depth Airtable Automations training with our free 30 minute online course next week!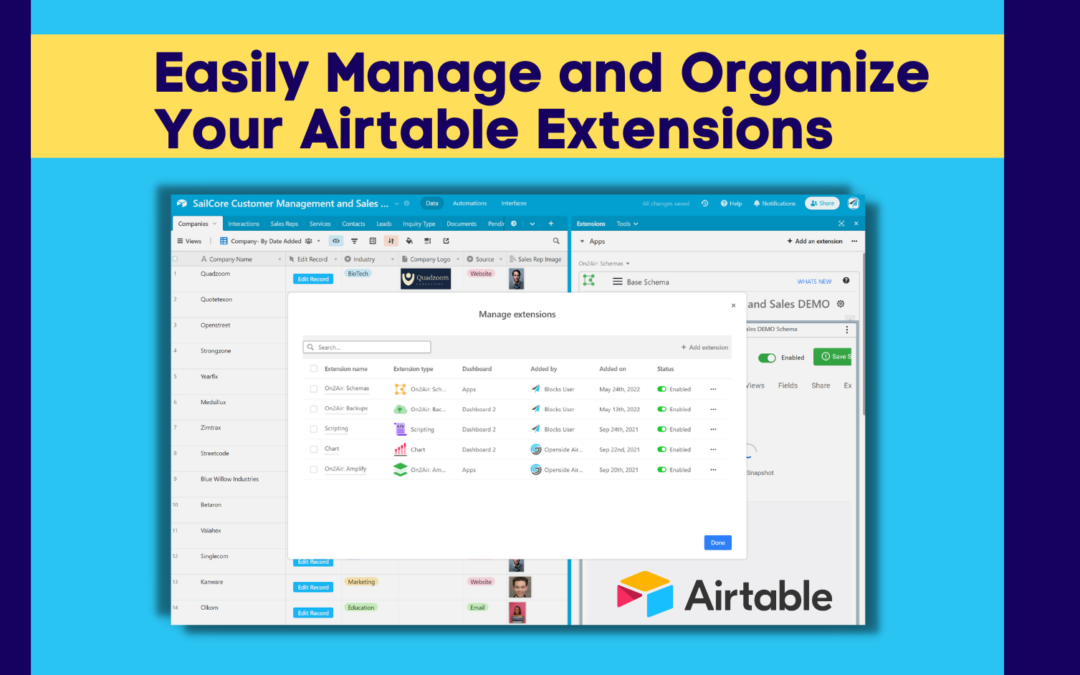 by Hannah Wiginton | Airtable, On2Air Actions, On2Air Amplify, On2Air Backups, On2Air Forms, On2Air Schemas
If you have multiple Airtable extensions in your base, there's a simple way to manage all of them at once. Here's how to use the Airtable Extensions administration dashboard made for adding, removing, and managing Extensions.
read more