Resources
🔹 Your Airtable Resource Center and Blog 🔹 
Learn about Airtable automations, backups, forms, scripts, and more to make your business better using Airtable.  
Get an in-depth Airtable Automations training with our free 30 minute online course next week!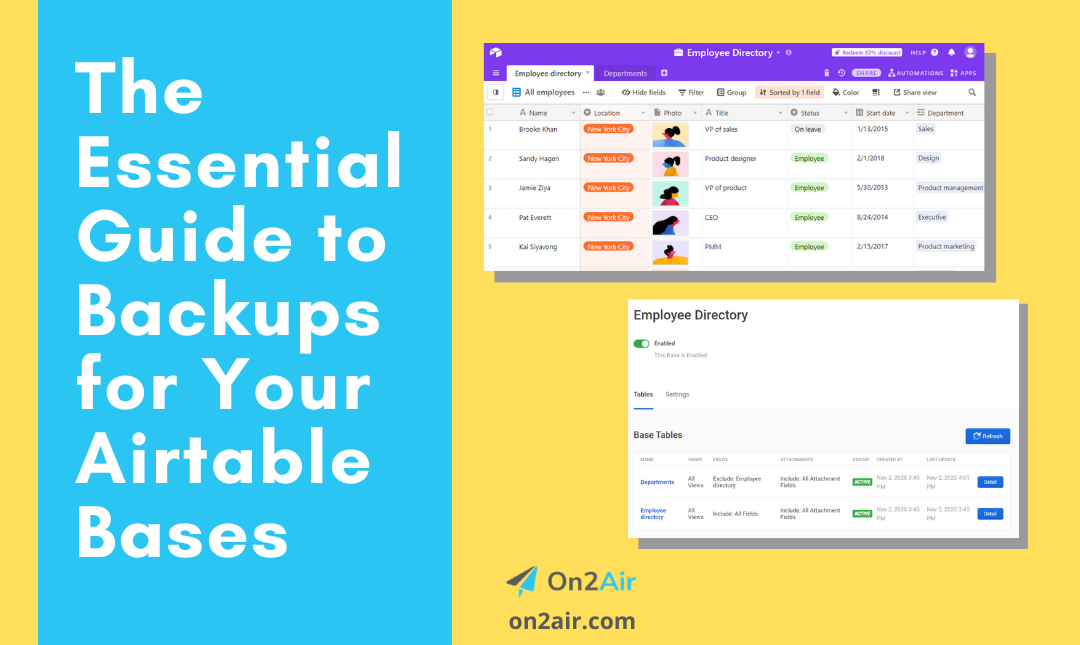 Having a backup of the company information you've stored in Airtable is vital. Whether it's in your client contracts, part of your company operating procedures, or gives you peace of mind, with this guide, you can always have a backup copy of your data outside of Airtable.
read more