Resources
🔹 Your Airtable Resource Center and Blog 🔹 
Learn about Airtable automations, backups, forms, scripts, and more to make your business better using Airtable.  
Get an in-depth Airtable Automations training with our free 30 minute online course next week!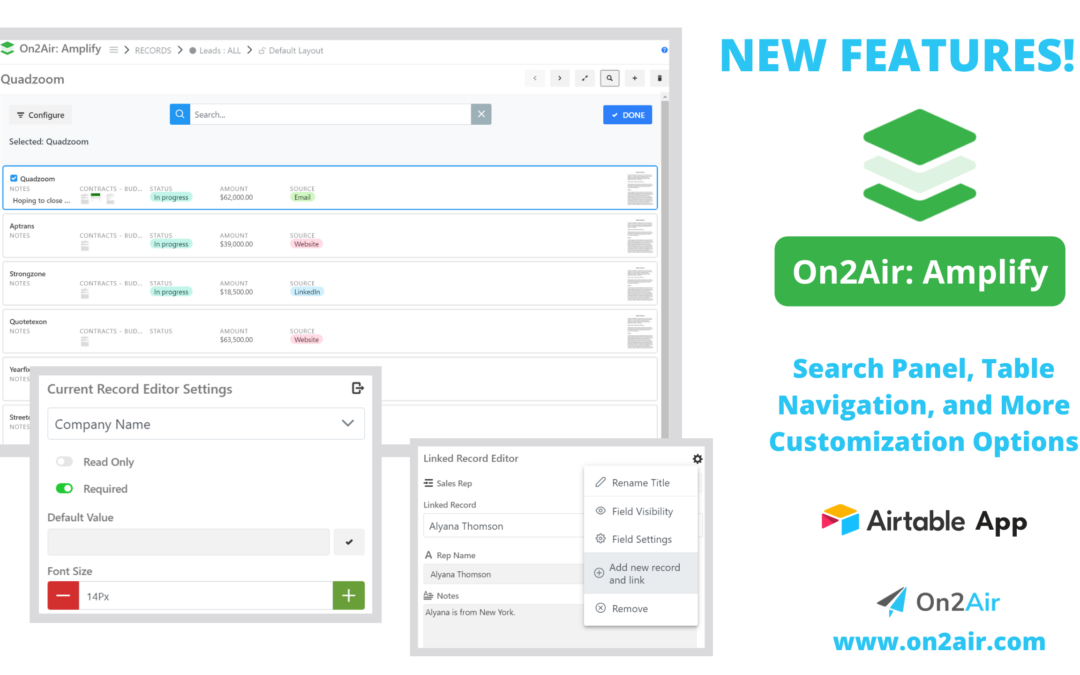 New Update for On2Air: Amplify! Search panel, Table navigation, and more customization options. On2Air: Amplify is a brand new way to view your Airtable data. With custom views, a full-screen viewer, record customizer, and editor, On2Air: Amplify will change the way you use Airtable!
read more