Resources
Your Airtable Resource Center and Blog
Learn about Airtable automations, integrations, backups, forms, scripts, and more to make your business better using Airtable.  
Get an in-depth Airtable Automations training with our free 30 minute online course next week!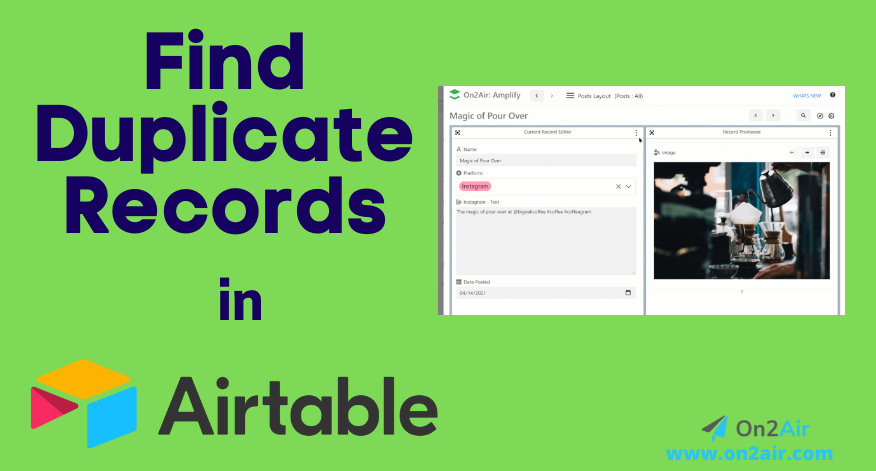 Here's how you can find (and remove) duplicates in your Airtable records. Sometimes, you enter in records multiple times or sometimes you just need to find duplicates of a specific record or field. The Find Duplicates option in On2Air Amplify helps you search by specific field to find any duplicate information.
read more