Resources
Your Airtable Resource Center and Blog
Learn about Airtable automations, integrations, backups, forms, scripts, and more to make your business better using Airtable.  
Get an in-depth Airtable Automations training with our free 30 minute online course next week!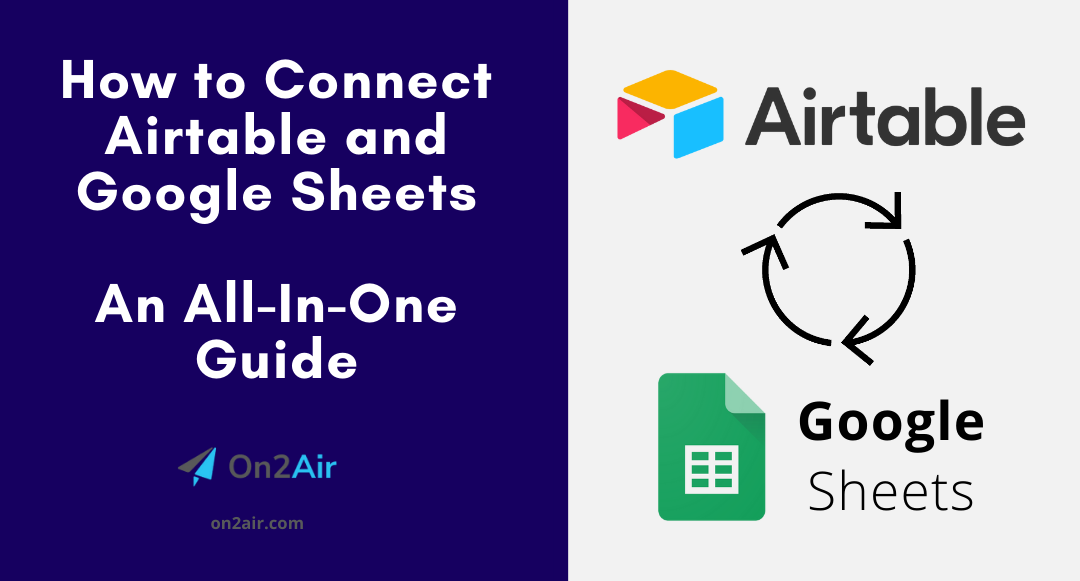 by Hannah Wiginton | Airtable Automations, Documents, Google Drive, Google Sheets, On2Air Actions, On2Air Amplify, On2Air Functions
In this guide, we'll show you the many ways you can connect and use Google Sheets and Airtable together. Whether you want to sync your data automatically between the two tools, update a cell in Google Sheets after you change it in Airtable, edit your Google Sheets spreadsheet while you're inside of Airtable, or add Sheets as a PDF, Excel, or CSV in your Airtable base, we'll go through each of the ways you can use them together.
read more