Resources
Your Airtable Resource Center and Blog
Learn about Airtable automations, integrations, backups, forms, scripts, and more to make your business better using Airtable.  
Get an in-depth Airtable Automations training with our free 30 minute online course next week!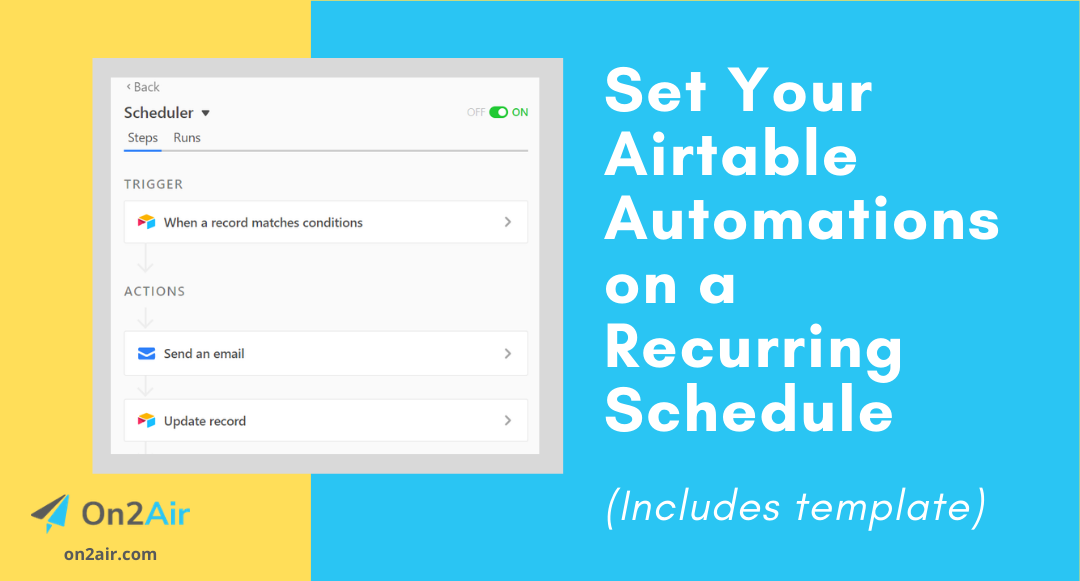 Automations in Airtable make it easy to complete and schedule tasks in the background. You can create a scheduler for your automations using this easy setup, so your automations run on a specific day, week, or month.
read more