Resources
Your Airtable Resource Center and Blog
Learn about Airtable automations, integrations, backups, forms, scripts, and more to make your business better using Airtable.  
A member of our team will guide you through the features of On2Air apps and work with you to best understand what you need.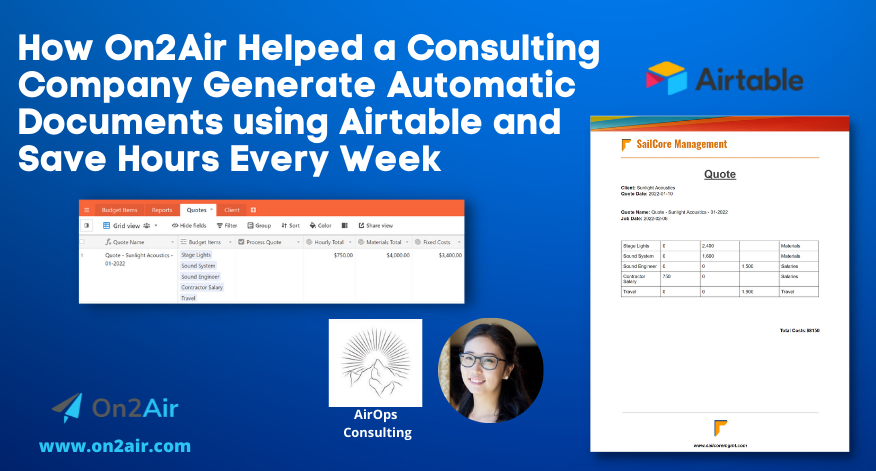 by Hannah Wiginton | Case Study, Documents, On2Air Actions
With clients who needed automated documents using data stored in Airtable, AirOps Consulting knew they needed a better document solution. Learn how the Google Docs Function in the On2Air Actions app helped AirOps Founder and CEO, Cherry Yang, provide a time-saving option for her clients.
read more